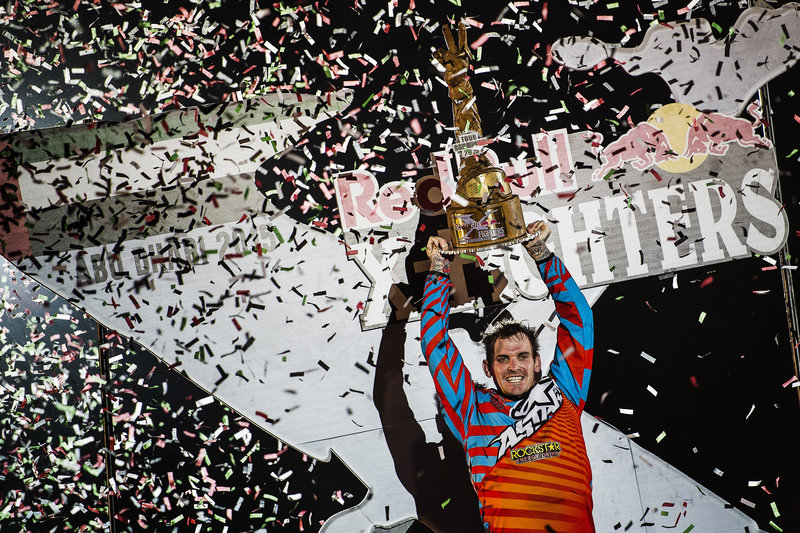 Moore has stood atop an all Australian podium in Abu Dhabi to secure the World Championship ahead of Frenchman Thomas Pagès.
By Hayden Gregory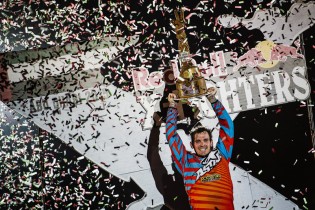 The pair met early in the event through a winner take all quarter final. The Australian kept his nerves in the showdown trumping the 2013 champion to secure the world title.
Having already locked up the championship, Moore was determined to finish the last round as a winner. His semi-final defeat of Maikel Merlo of Spain set up an all Australian final with Rob Adelberg.
Moore took to the bike as the champion he is with an assortment of tricks including the Volt and the first ever Bundy with a no-handed landing. The ride was enough for Moore to celebrate round victory beside his compatriots Adelberg in second and Josh Sheehan in third.
"This feels like all the hard work and determination has finally paid off," said Moore. "This was always a dream and the dream has come true for me now."

Moore finished the season with 380 points including three tour wins at Mexico City, Athens and of course Abu Dhabi. Second placed Pagès pushed the sport to new heights during the competition with innovative tricks and a dazzling display of aerial movement. Facing off against Moore in the quarter final, the Frenchman crash landed during his Alley-Oop Flair dashing his dream of a second world title.
"It went really well in the first round but there was a lot of pressure and everything – I don't know, I made the mistake again, I guess I should have tried a new trick," said Pagès.
Following the event Moore paid tribute to Pagès saying "Tom is the legend of this sport – he's the biggest innovator and always pushing us to new boundaries. He's unlucky he went down."
Results Abu Dhabi:
1. Clinton Moore (AUS)
2. Rob Adelberg (AUS)
3. Josh Sheehan (AUS)
4. Maikel Melero (ESP)
5. Rémi Bizouard (FRA)
6. Dany Torres (ESP)
7. Taka Higashino (JPN)
8. Tom Pagès (FRA)
9. Javier Villegas (CHI)
10. Luc Ackermann (GER)
Results World Tour: 
1. Clinton Moore (AUS)
2. Thomas Pagès (FRA)
3. Rob Adelberg (AUS)
4. Josh Sheehan (AUS)
5. Levi Sherwood (NZL)
6. David Rinaldo (FRA)
7. Dany Torres (ESP)
8. Rémi Bizouard (FRA)
9. Taka Highashino (JPN)
10. Maikel Melero (ESP)