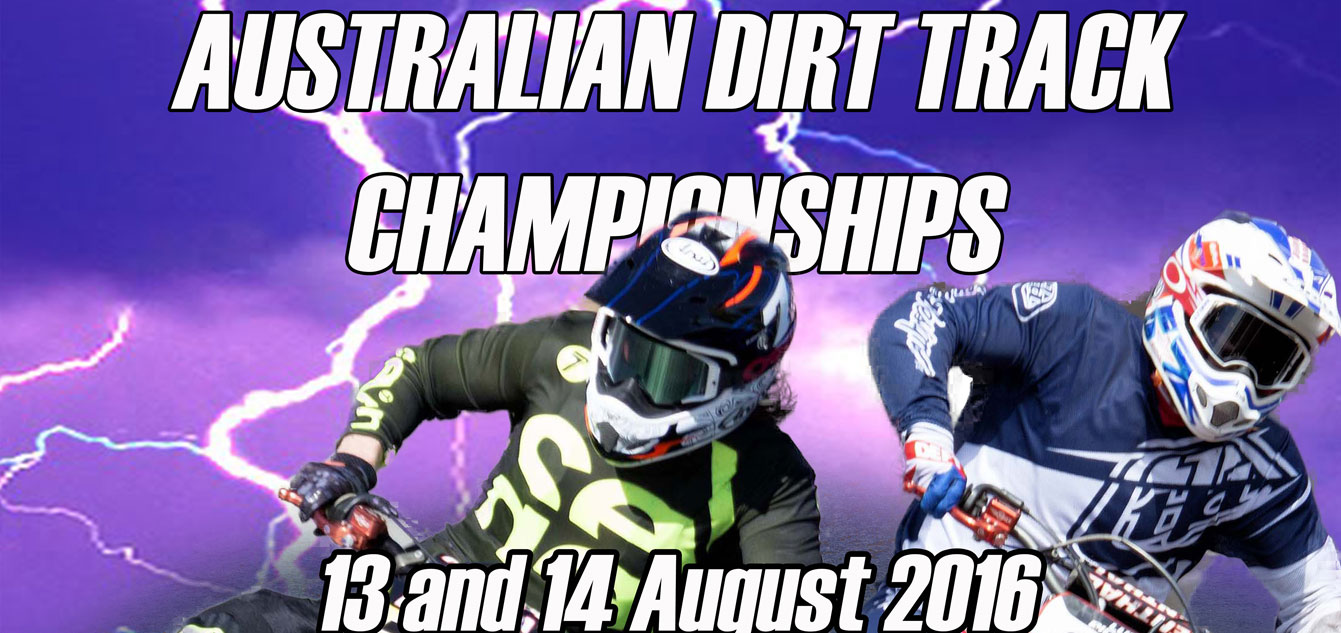 Australia's best dirt track motor cycle riders will be in the Hunter region in August for the 2016 staging of the Australian Senior Dirt Track Championships at the Barleigh Ranch Raceway.
Press Release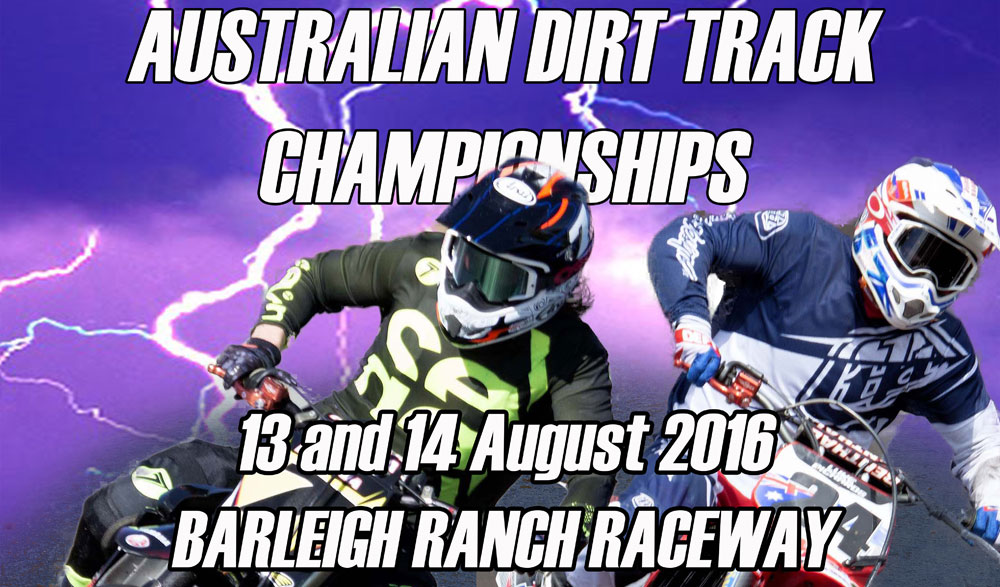 Sponsored by Chris Watson Motorcycles Yamaha and supported by the Port Stephens Council, the championship meeting will be staged on the weekend of August 13 and 14.
Chris Watson has been the most successful rider in the history of dirt track racing in this country and through his successful motorcycle dealerships he has joined with Yamaha as naming rights sponsor for the championships.
Riders from Queensland, Victoria and South Australia as well as all over New South Wales are expected to head to Barleigh Ranch chasing championship honours in two, three and four wheel competition.
This annual Championship meeting has not been staged at Barleigh Ranch since 2006, and before that it was in 1984, so fans will get a long overdue look at all of the nation's best gathered in the one place on the same weekend.
Dirt track racing – it used to be called short circuit racing – has always had a great history around the Hunter region with some of the most successful riders, most iconic tracks and most famous clubs in the history of this discipline of racing having come from this area.
Legends of the sport like Herb Jefferson, Greg Primmer, Keith Davies and Chris Watson all came from clubs in the Hunter region.
Significantly, Davies is still involved being President of the Hunter Motor Cycle Club among his administrative involvement at national, state and club level.
Former venues like Hillview at Muswellbrook, Heddon Greta, Salty Creek and Cameron Park are today but a memory, but the Barleigh Ranch track has survived over more than three decades even though it has seen a change in who controls it.
The 1984 championships at Barleigh Ranch were staged by the Raymond Terrace Motor Cycle Club, which at the time operated the track.
By the time Barleigh Ranch again hosted the championships in 2006 much had changed as far as the clubs were concerned.
The Raymond Terrace Club no longer existed as a separate entity by then after it along with Wallsend, Mayfield and the Newcastle Speedway Riders came together to form the Hunter Motor Cycle Club which operates to this day.
Dirt track racing remains a great spectacle for fans who can see the entire track, and when an Australian Championship is on the line fast, exciting action is guaranteed.
While many of the participants in the championship meeting concentrate on dirt track racing, a title showdown often attracts riders from other disciplines of the sport.
Historically dirt track racing has proved a great nursery for many of Australia's best motorcycle exports over the past two decades.
Names like Casey Stoner, Troy Bayliss, Chris Holder, Darcy Ward and Jack Miller – they all started in dirt track and all acknowledge the enormous benefit their careers took from their early days on the dirt tracks.
*Please be advised that entries to this event closes today the 29th of July, and entries can be submitted by http://www.racesecretary.com/.