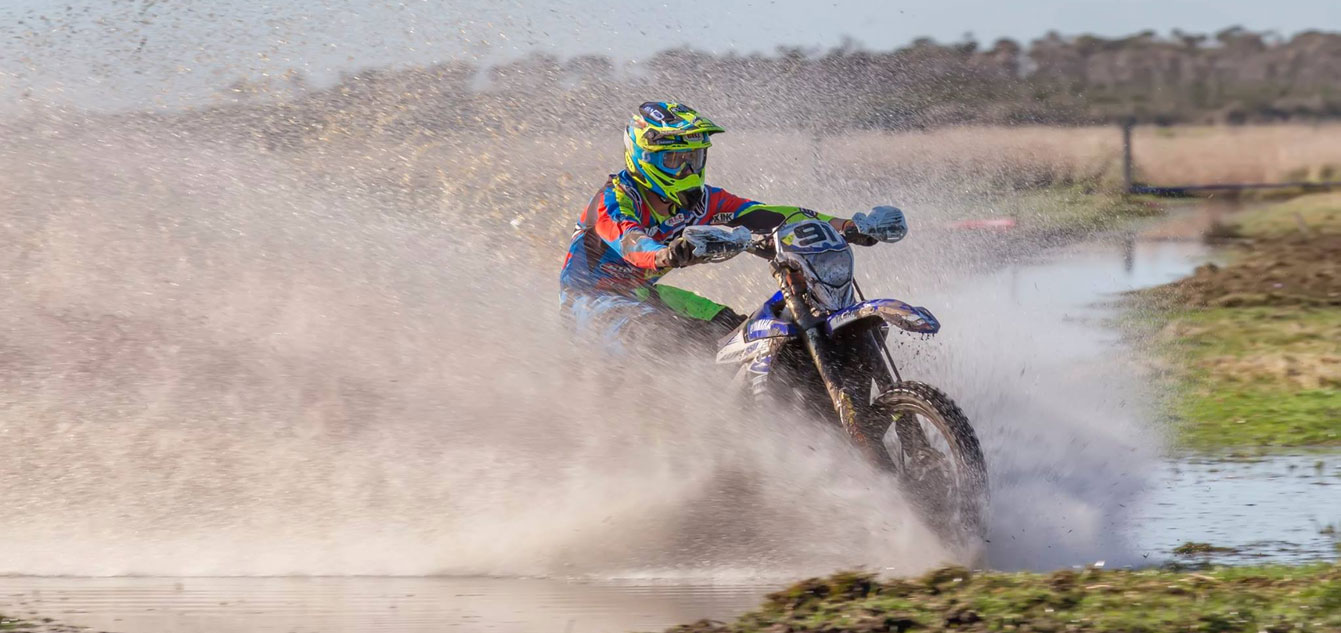 This weekend the 2016 Yamaha Australian Off-Road Championship will make the journey to Monkerai in New South Wales to contest in the second last weekend before the grand finale in only a few short weeks.
Press Release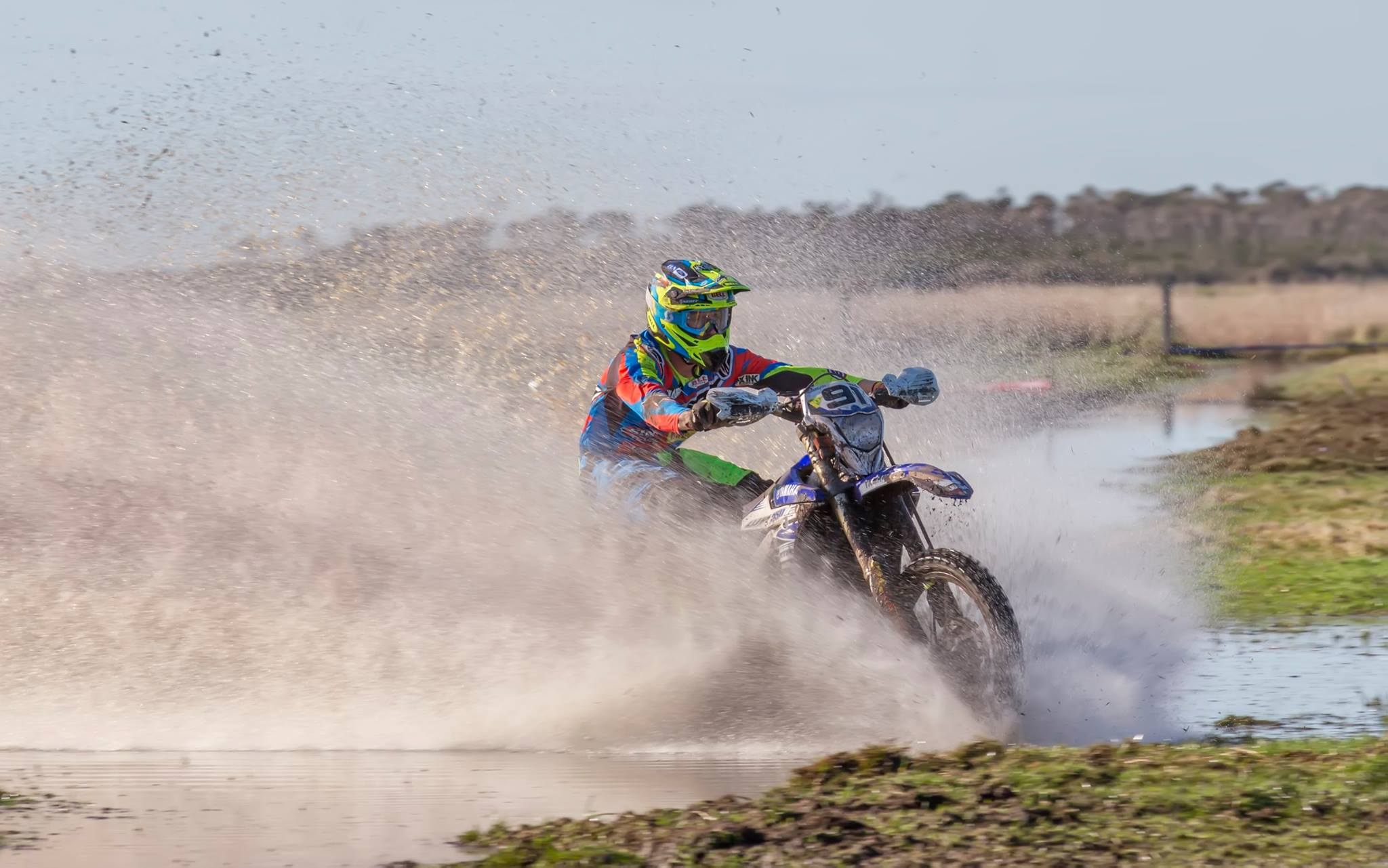 Motorcycling Australia along with the Monkerai Dungog Motorcycle Club will bring you the 9th and 10th instalment just North of Sydney's CBD in the Hunter Region of New South Wales.
This small town is surrounded by state forests and national parks and is approximately just over 20 minutes away from the closest town, Dungog.
Competitors of the 2016 Yamaha AORC will compete in a Cross Country race on Saturday the 13th of August and in Sprints on Sunday the 14th of August.
Monkerai is known for its natural terrain with logs in high spectator areas, water logged creeks dotting the track, and competitors can expect the tracks to be muddy and rocky.
This will be the last opportunity for these Enduro athletes to put valuable championship points on the board before the final two rounds which will see the 2016 AORC Champions crowned.
One man who is certainly going into this weekend with the Championship on his mind is KTM Enduro Racing Team rider Daniel Sanders who is currently leading the Championship both outright and in his Championship E3 class.
Much like their previous season's in AORC when KTM Enduro Racing Teams pilot Toby Price won in 2015, the KTM mounted riders have dominated the series once again with Sanders teammate Tye Simmonds (E2) following suit sitting in second outright and first in his class, after a gradual incline of impressive results from Rounds 5 & 6.
Husqvarna Enduro Racing teams Lachy Stanford (E3) rounds out the final position in the outright Championship points standings, an outcome of consistent results all season in 2016.
Jack Simpson (E1), Wil Ruprecht (EJ), Jemma Wilson (Women's), Bjorn Osbourne (Veterans) and Peter Schaper (Masters) are all in contention to win their respective classes and are rolling into Rounds 9 & 10 preparing for another testing Cross Country race to snatch as many Championship points as possible.
For spectators, team's, riders and every one in between there will be coffee and food available at the venue for purchase from Saturday morning.
We would also like to make everyone aware of the limited reception at the venue and that results will be posted sporadically throughout the day on the AORC Facebook page.
MyLaps (click here) will be recording all the results throughout Rounds 9 & 10 – so teams, athletes, spectators and fans from anywhere around the country can keep up to date with all of the AORC results.
Below are the Championship standings heading in to Rounds 9 & 10
E1, E2, E3 Outright Championship point standings
Daniel Sanders 182
Tye Simmonds 154
Lachlan Stanford 143
Chris Hollis 133
Jack Simpson 109
Beau Ralston 109
Glenn Kearney 103
Broc Grabham 83
Scott Keegan 83
Josh Green 82
AORC Tansmoto 19 and Under (EJ) Championship point standings
Wil Ruprecht 183
Nic Tomlinson 180
Fraser Higlett 155
Andrew Wilksch 136
Ben Kearns 109
Stuart Holt 88
Jai Wedlock 87
Jake McGlashan 86
Jesse Lawton 80
Trent Tucci 50
AORC Champ Masters Championship point standings
Peter Schaper 148
Michael Widdison 132
Andrew Cais 113
Jason Salopayevs 97
Derek Grundy 97
Mal Dalton 87
Rod Kearns 63
Danny Gunning 59
Clint Broomhall 53
Adrian Fitzgerald 42
 AORC Champ Veterans Championship point standings
Bjorn Osborne 139
Craig Wease 119
Anthony Greene 105
Kurt Broomhall 74
Trevor Duncan 60
Kirk Hutton 50
Damian Smith 50
Rowan Pumpa 50
David Gilmore 42
Glenn Stiles 42
AORC Champ Women's Championship point standings
Jemma Wilson 192
Jessica Gardiner 169
Emelie Karlsson 156
Sophie Coldicutt 136
Kate Norman 110
Irene Vasilas 95
Tegan Hall 57
Tamara Gray 34
Courtney Rubie 32
Ebony Nielsen 31