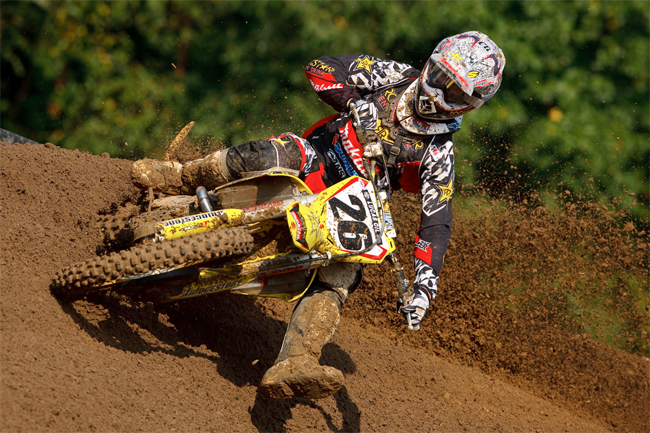 We caught up with Aussie racer Michael Byrne as he prepares to enter an amazing 11th full time AMA season of racing. By the sounds of things he is as motivated as ever, here's what he had to say.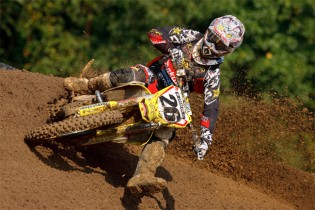 It's been a while, what's been happening?
Same old, just riding. I've been doing plenty of laps making sure I'm ready for 2012.
I guess A1 is only weeks away now, before you know it you'll be lining up. Hows the preparation going?
It's going really well. I've taken some time to look back over the years and really pick what has and hasn't worked for me as far as getting ready for a season. I feel like I've chosen the right pieces and everything is working well for me. I'm motivated and have actually been working on a lot of the basics again. I'm enjoying it and feel good on the bike.
You say you looked back over the years, when do you think you were at your strongest as far as pre season preparation?
It was probably back in the Kawi days, when I was working with Gally. I really haven't had a great prep since then. Whether it's from injuries, working out deal's or other stuff it hasn't been ideal. I've gone back to some of the stuff I was doing back then, along with a few other things that work for me and I feel good.
Without going into too much detail, how much riding do you do this time of year?
Well it's getting to the time where it has almost ramped up to the maximum amount and it might be anything from 60 – 80 laps on a big day. I wouldn't back that up two days in a row but I'll still ride and just work on some other stuff. So it's plenty of riding 5-6 days a week. It will start tapering off soon as we head into A1.
Much training off the bike?
Yeah there's still the off bike stuff in and around the riding, but this time of year it's mostly on the bike.
How's the bike and team looking for next year? Still on Suzukis?
Everything is good, yeah we're still on the RMZ 450. We have a new deal with Joe Gibbs Racing and they are actually doing our engines and suspension for 2012 which is working well. I'm happy with the bike and feel comfortable on it. I've worked with most of the guy's at JGR over the years so they kind of know what I like which makes it easier.
Living in Florida what do you do when racing starts and the first 6 or so rounds are over on the west coast. Will you stay over there or go back and forth?
I'll probably fly back and forth. I can ride at the Suzuki track in California but my practice bike and everything is back here, so most of the time it's easier to just fly home. But we'll see how it goes, I might stay for a couple of rounds and fly home in between the rest.
You sound as motivated as ever, do you feel like you sound?
Yeah I do, I'm not getting ahead of anything but it all feels good right now and I just want to make sure I'm 100% ready for A1. That's all I'm focused on now. I'll think about the race when I get there.
Well good luck with it all, we'll be watching and we'll stay in touch.
Sounds good.. Thanks man.