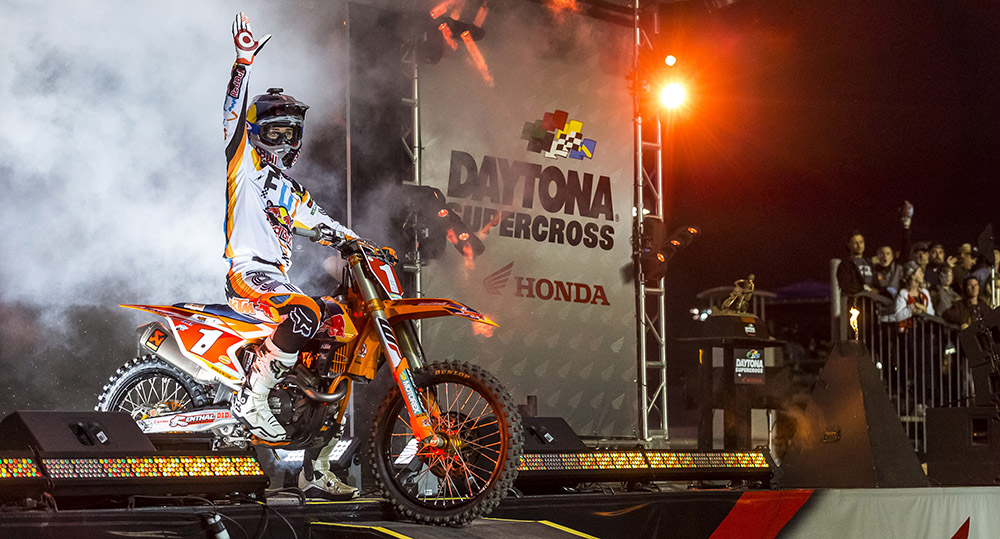 PHOTOGRAPHY HOPPENWORLD.COM/RED BULL PHOTOFILES/KTM IMAGES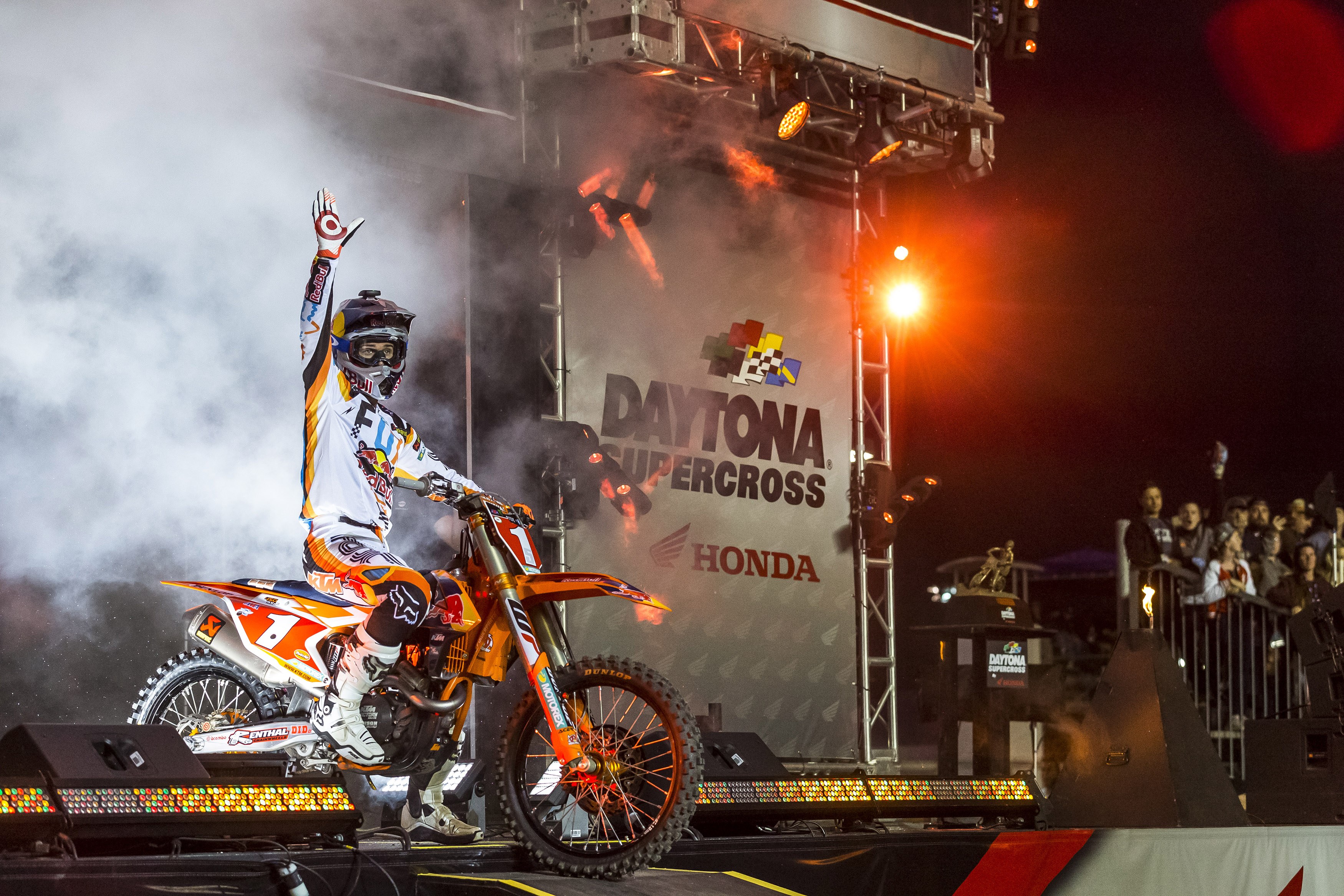 Ryan Dungey has recently announced his retirement at the relatively young age of 27, a short but ferocious career that saw him battle and conquer some of the biggest names in motocross and supercross.
Dungey is the athlete you want your kids to look up to: clean cut, professional, respectful, well spoken and dedicated to his sport. These attributes have led many to cheer for his more flamboyant rivals. I can admit I have; it's easy when you look at his competition, some of the most popular names in motocross. Names such as Chad Reed, James Stewart, Kevin Windham, Jason Lawrence, Ryan Villopoto and, most recently, Ken Roczen and Eli Tomac come to mind.
Against these more outlandish riders, Dungey kept focused and tenacious, earning an impressive roll of championships. Right up until he announced his retirement, he remained the people's champion.
"I say this humbly," he said, "but I've achieved more than I ever could have imagined or dreamed of. Standing here today, we have nine championships, three Motocross des Nations wins, two Espy Awards and a Wheaties box cover. The idea that people could think of me as one of the greats is truly amazing to me."
Let's step back and look at the impressive professional career of Ryan Dungey.
2007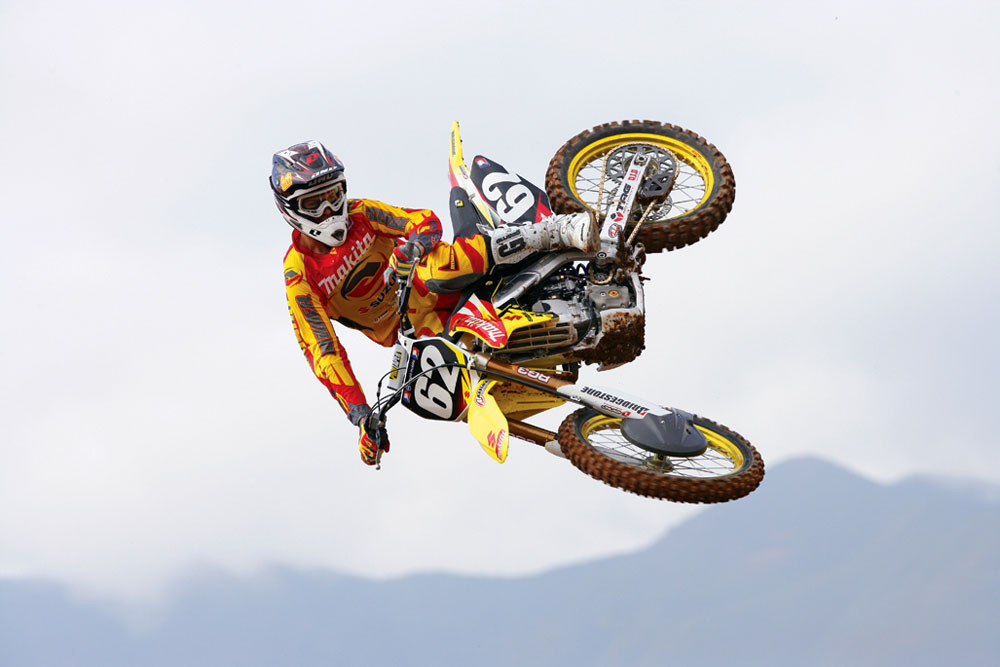 AMA Supercross Lites East 5th
250 AMA Motocross 5th
AMA Supercross/Motocross Rookie of the Year
2008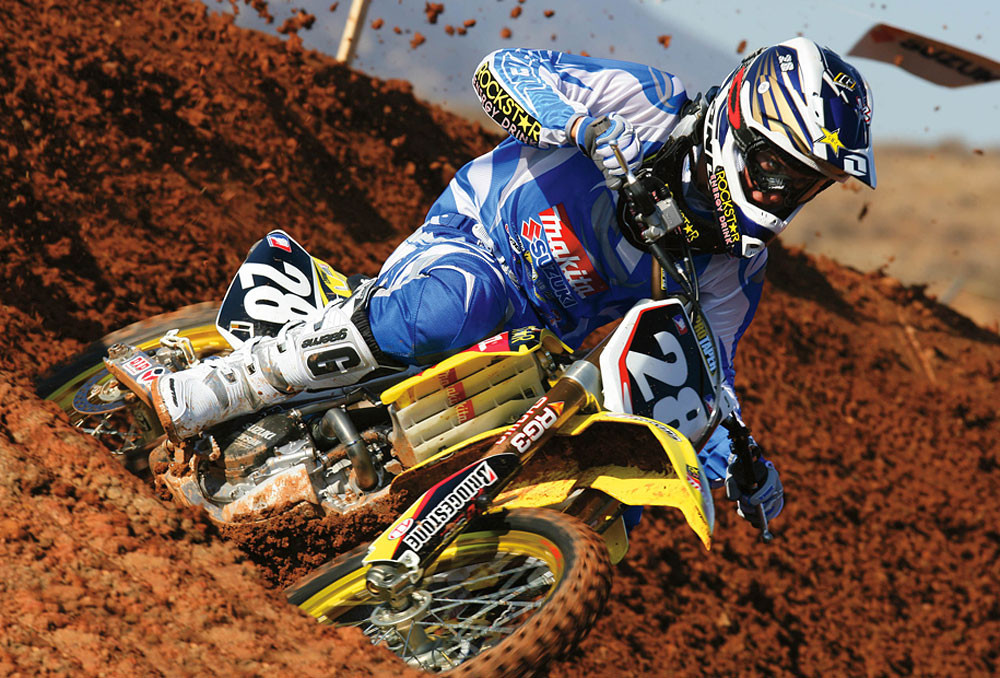 250 AMA Motocross 2nd
AMA Supercross Lites West 2nd
FIM Motocross of Nations (Team USA) 1st
250 AMA Motocross 1st
AMA Supercross Lites West 1st
FIM Motocross of Nations (Team USA) 1st
450 AMA Motocross 1st
450 AMA Supercross 1st
FIM Motocross of Nations (Team USA) 1st
Monster Energy Cup 2nd
AMA 450 Motocross 2nd
AMA 450 Supercross 3rd
2012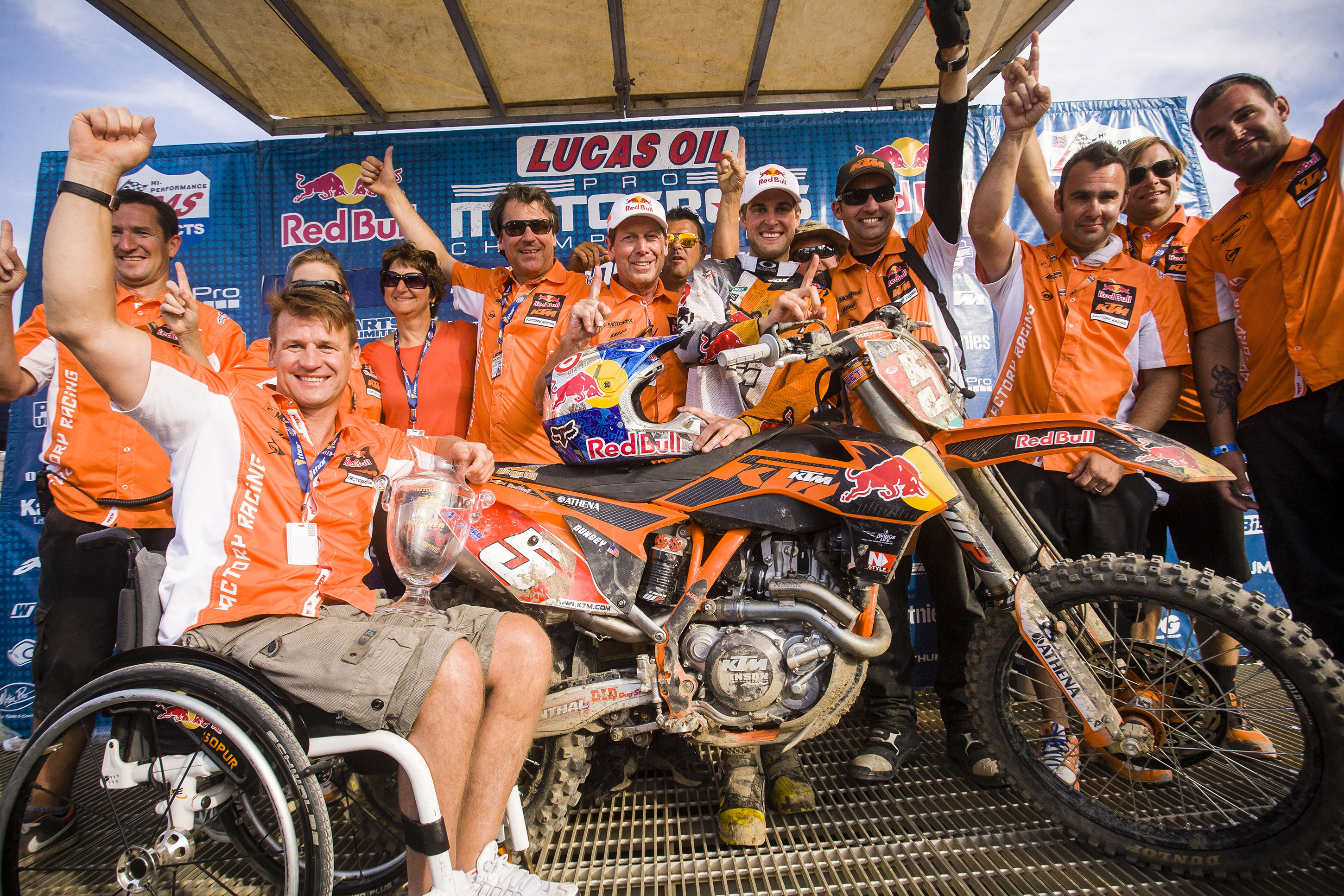 Monster Energy Cup 2nd
FIM Motocross of Nations (Team USA) 3rd
AMA 450 Motocross 1st
AMA 450 Supercross 3rd
2013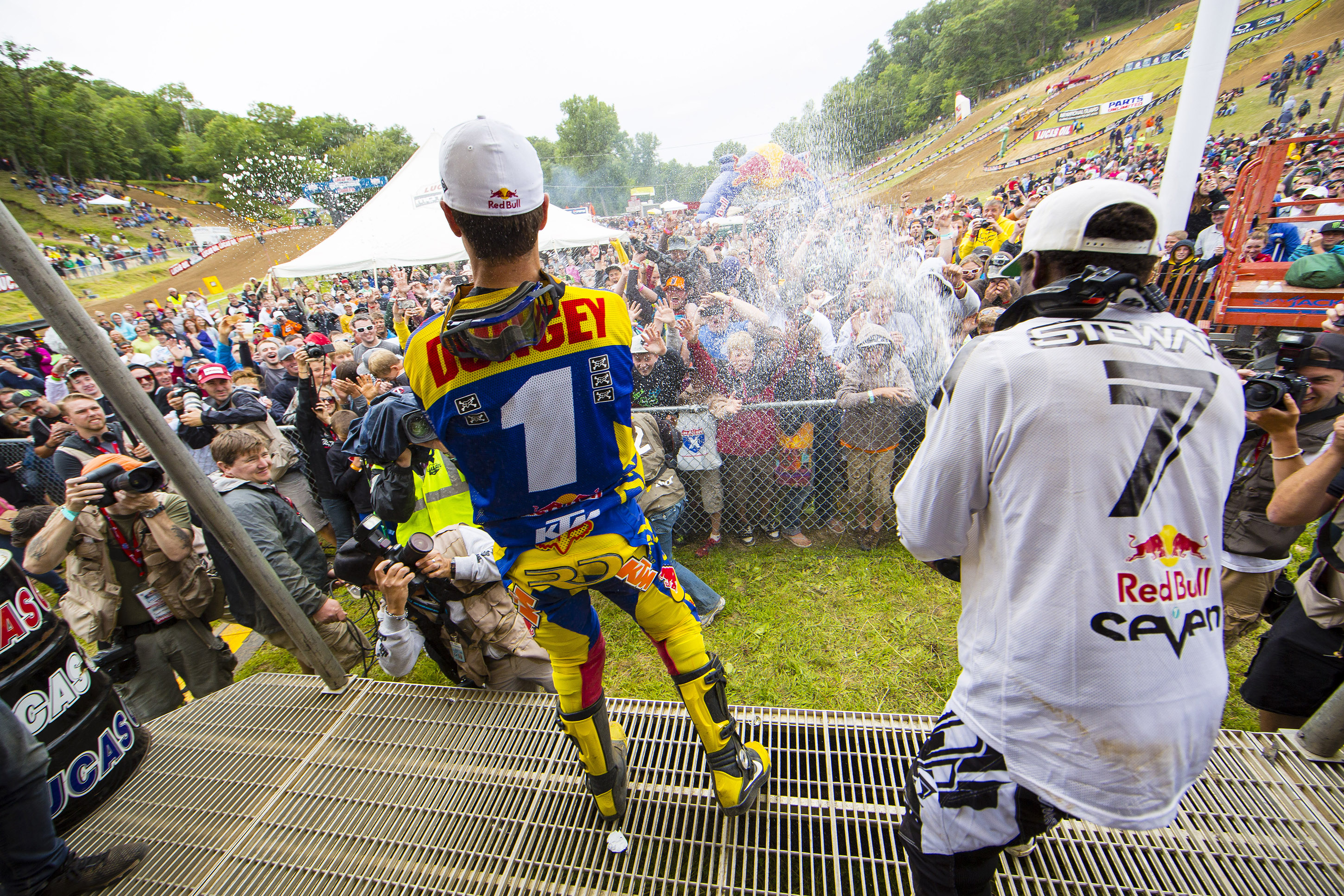 FIM Motocross of Nations (Team USA) 2nd
AMA 450 Motocross 2nd
AMA 450 Supercross 3rd
2014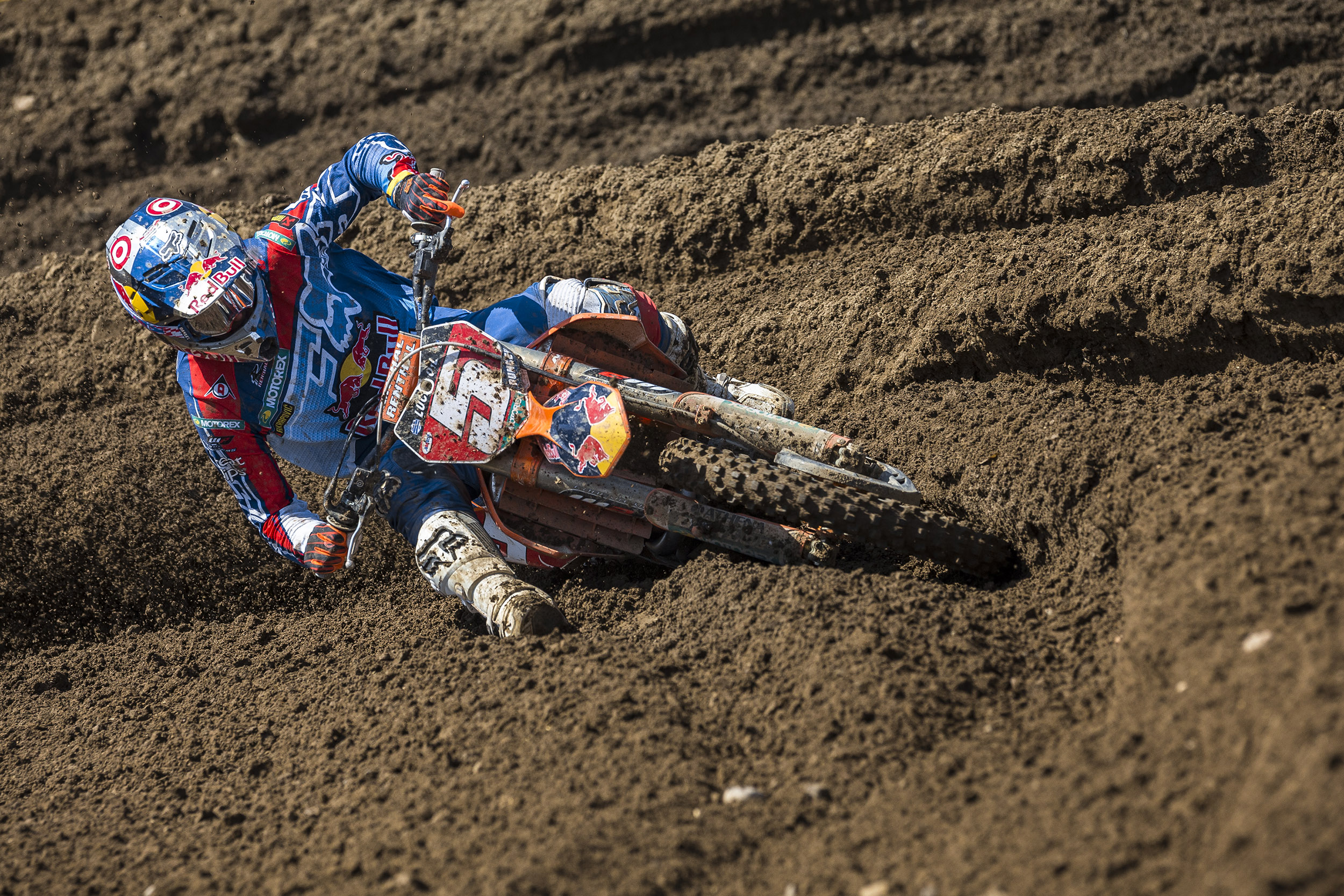 FIM Motocross of Nations (Team USA) 3rd
AMA 450 Motocross 2nd
AMA 450 Supercross 2nd
2015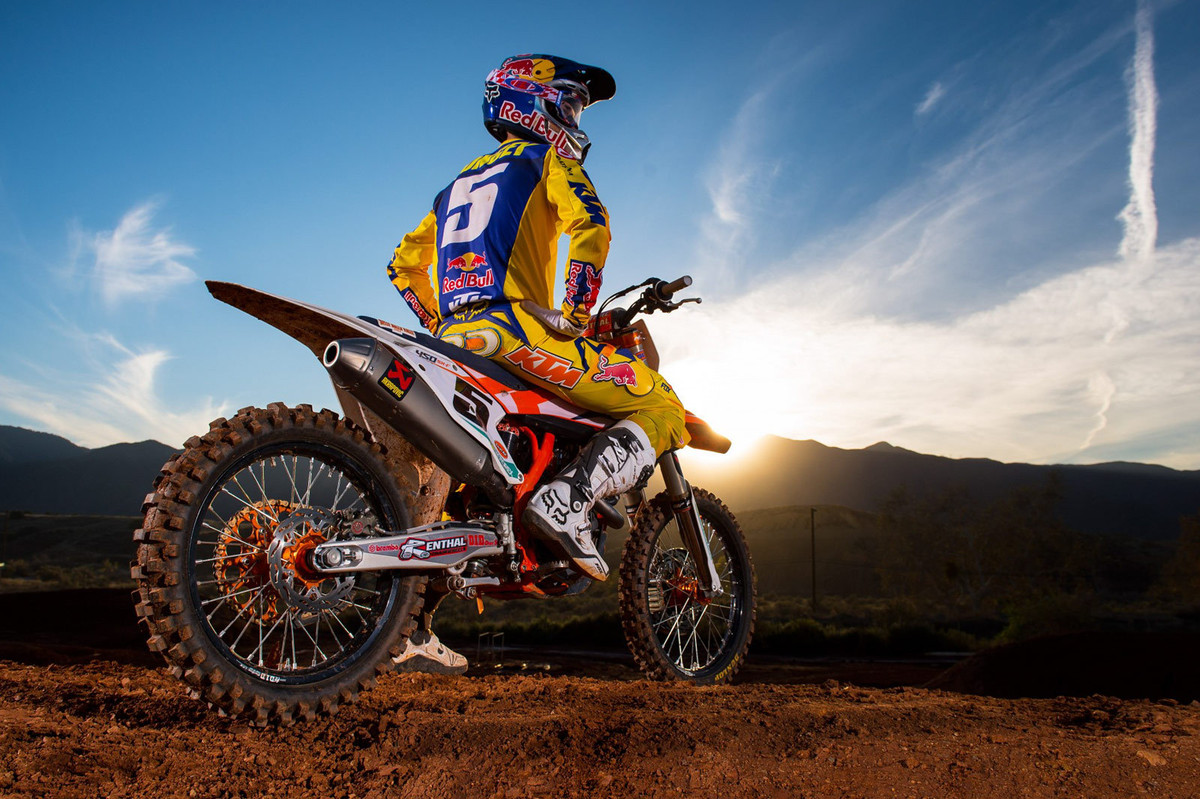 FIM Motocross of Nations (Team USA) 3rd
AMA 450 Motocross 1st
AMA 450 Supercross 1st
2016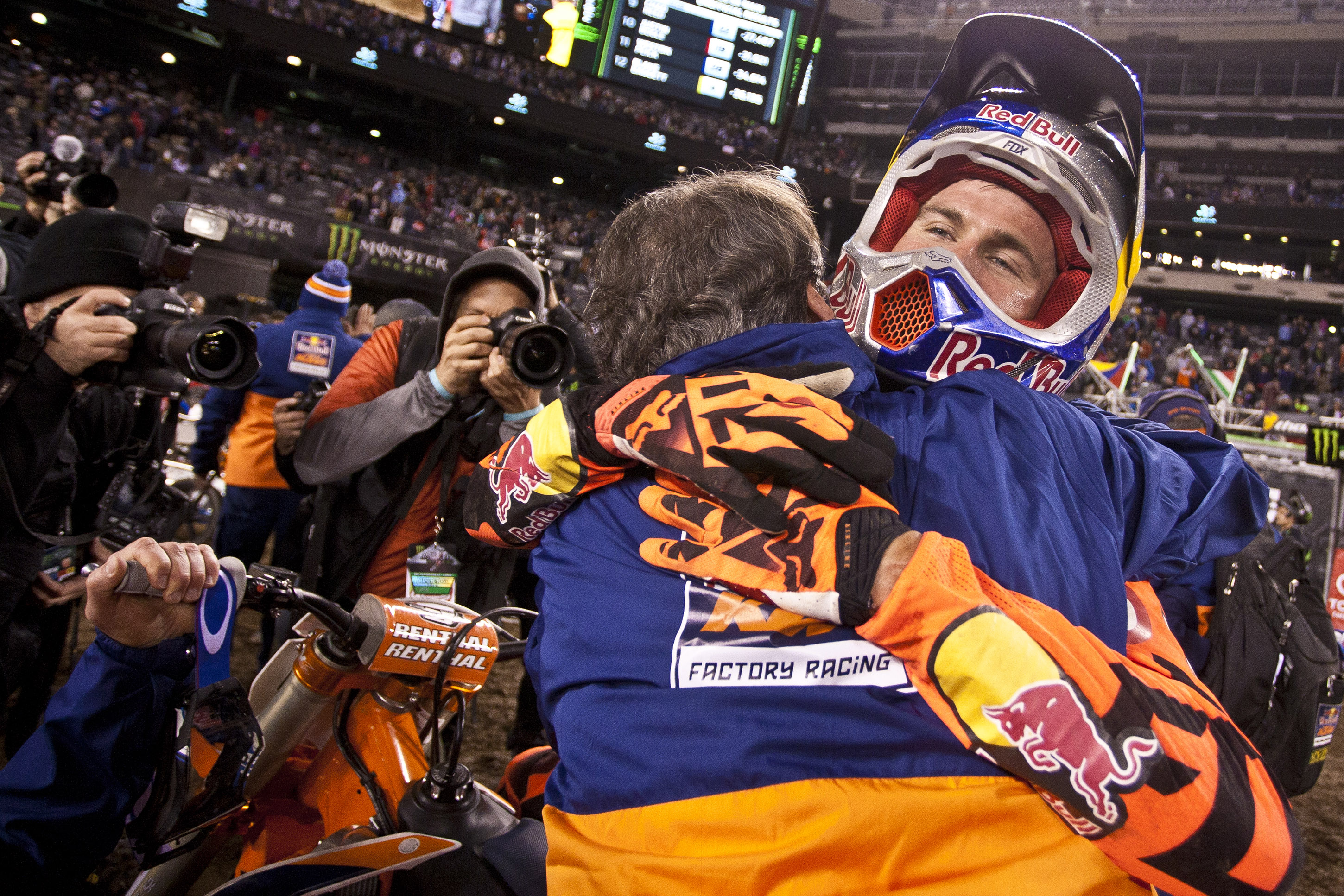 AMA 450 Motocross 17th (injured)
AMA 450 Supercross 1st
2017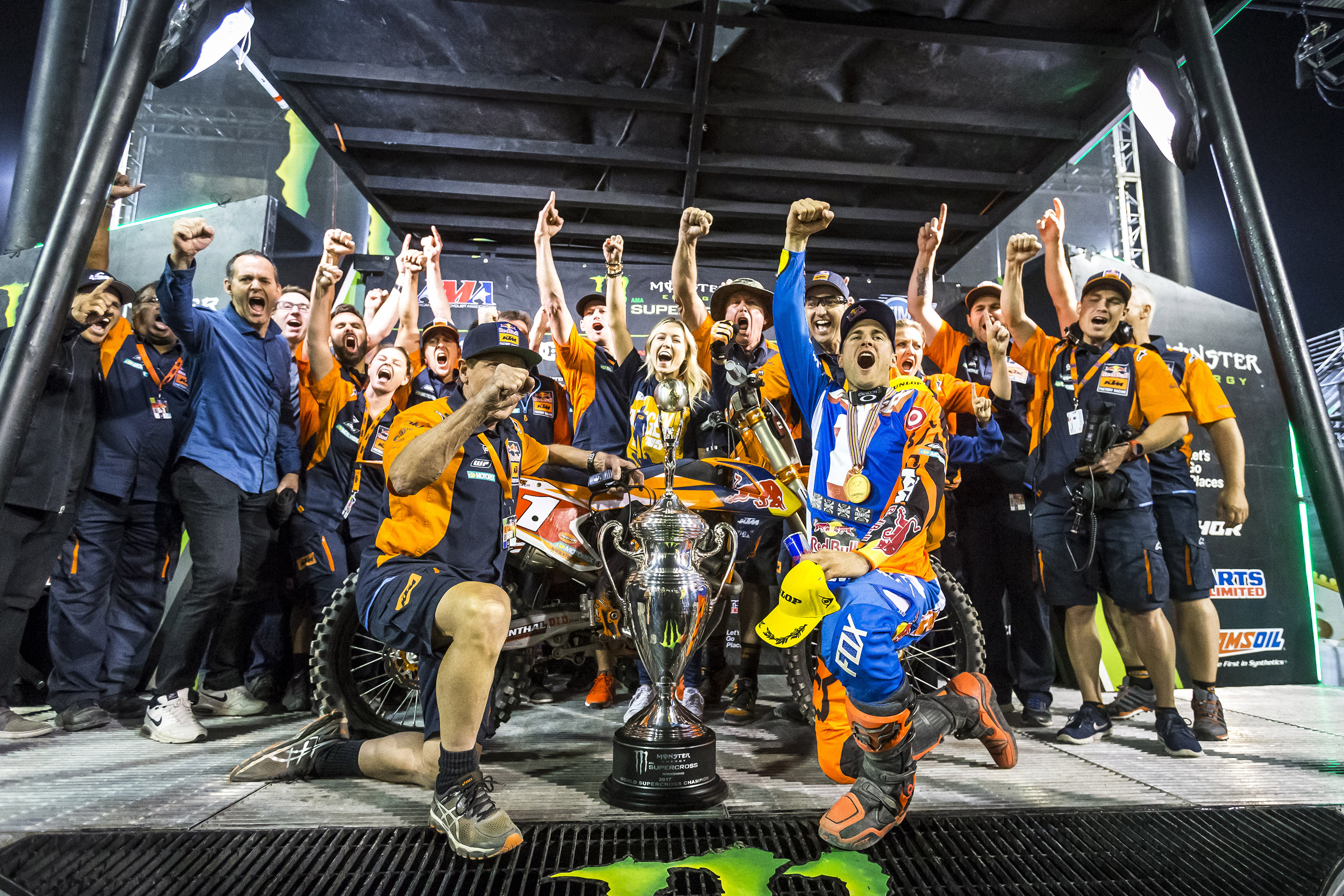 AMA 450 Motocross (retired)
AMA 450 Supercross 1st
BREAKOUT
"I say this humbly, but I've achieved more than I ever could have imagined or dreamed of" – RYAN DUNGEY