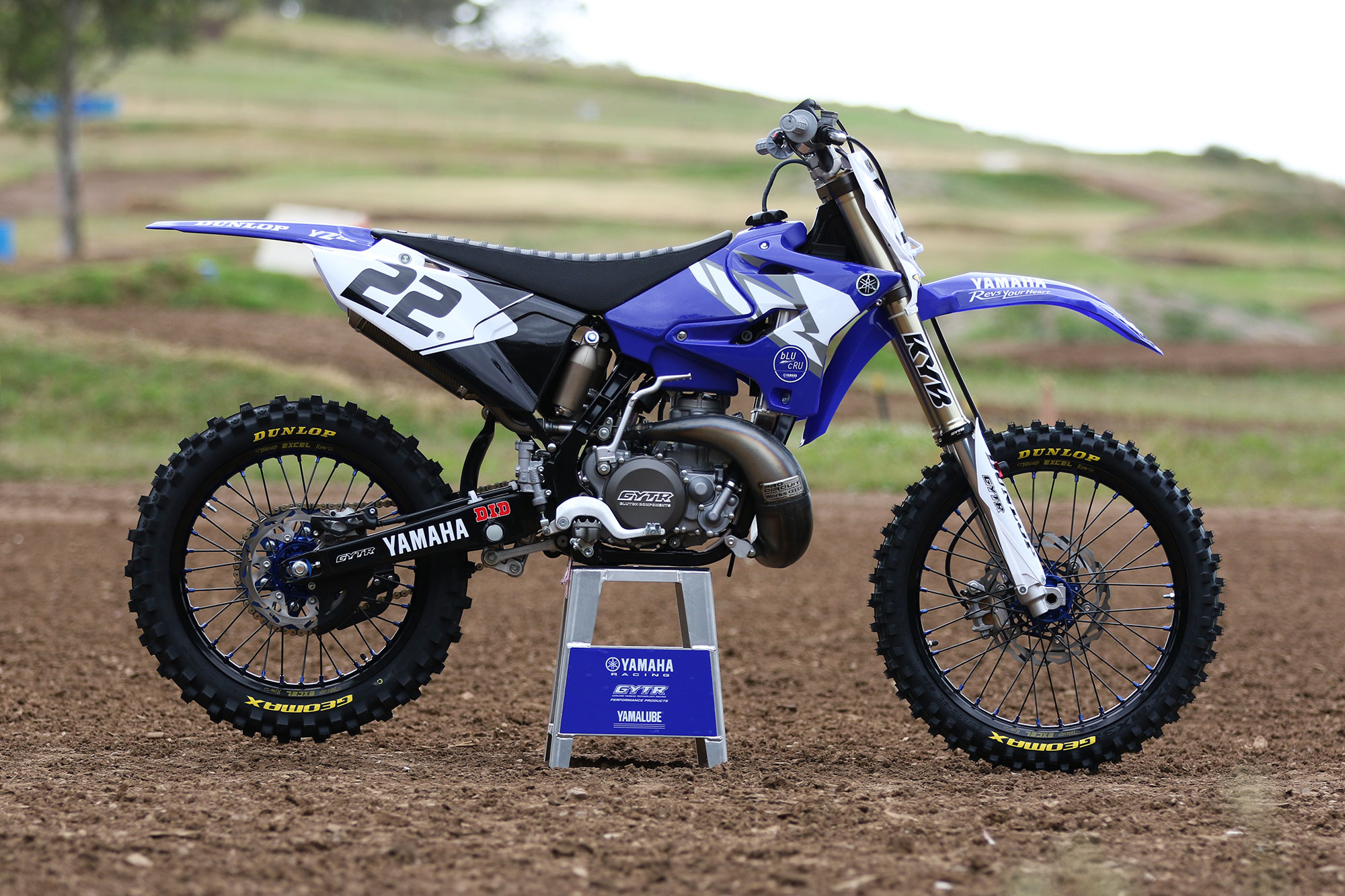 YMA builds a schmick stroker for the AUS-X Open contender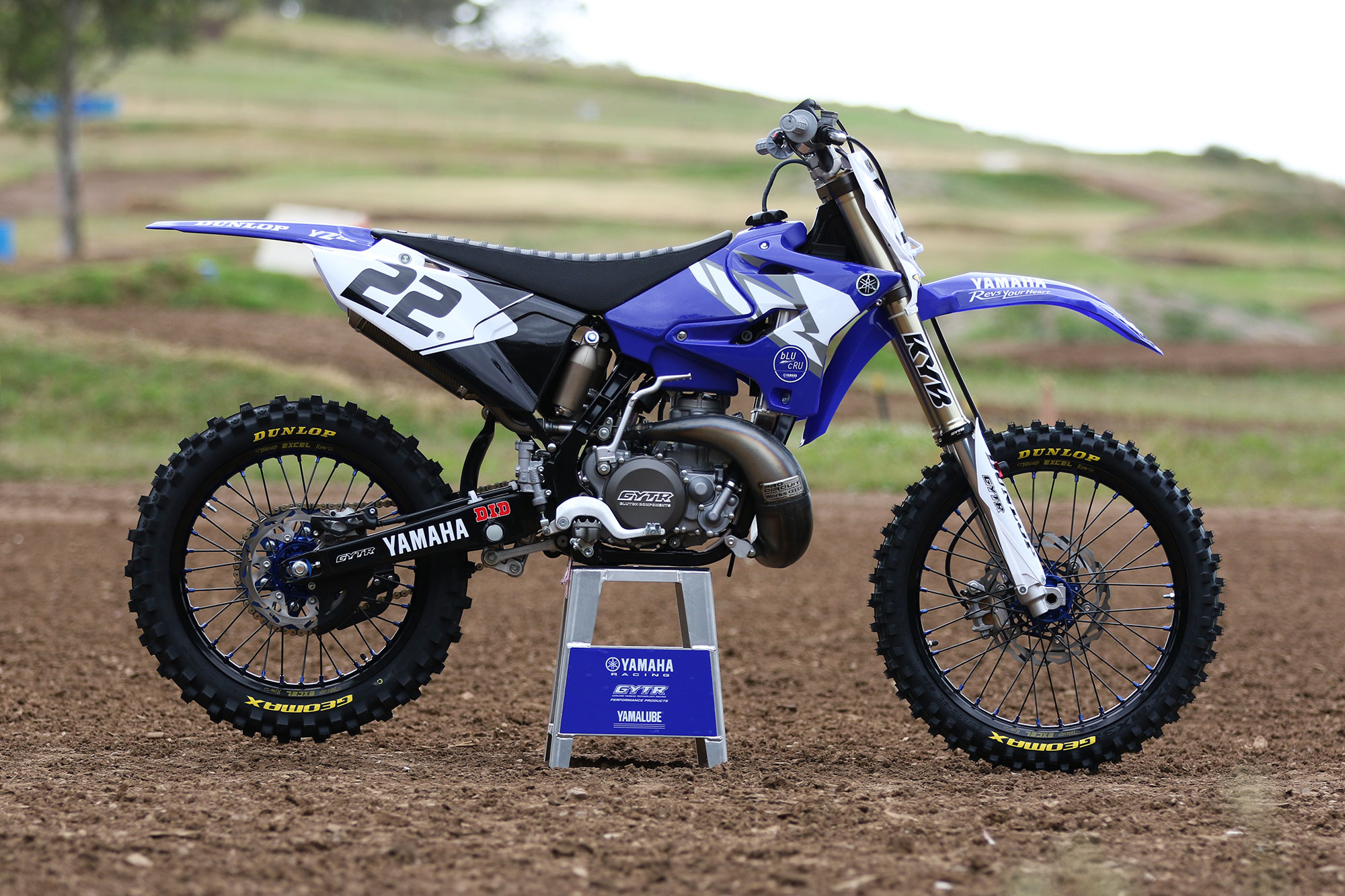 Press Release
This coming weekend sees Yamaha stars rolling into the Qudos Bank Arena for the AUS-X Open supercross event.
And there are no stars bigger than CR22 Chad Reed. Reed won his first AMA SX title back in 2004 on a YZ250 two-stroke and in order to celebrate that achievement, YMA has built a tribute bike from a brand new 2017 YZ250 fitted with a host of trick parts and retro graphics.
Although Reed has raced the four-stroke YZ450F with great success, he harbours fond memories of the two-stroke YZ250 and still practices on one in the US.
But will he ride it at the AUS-X Open? You'll have to attend the event to find out. "We posted pictures of the CR22 YZ250 on our social media and the response was overwhelmingly positive. It seems people really want to see Chad back on the model that took him to glory 12 years ago, even if he's just spinning a few demo laps. Seeing and hearing him back on a two-stroke would really stir the memory for fans who have followed the career of our greatest ever dirt bike rider," says Matt Ferry, YMA National Sales Supervisor.
Not content with dominating the action on track with Reed and fellow stars AMA SX champ Cooper Webb and French rider Thomas Pages, YMA is also owning the outdoor display area with the bLU cRU truck which will feature the trick CR22 YZ250 as well as kid's fun bikes, the latest model dirt bikes and the pure sports YXZ1000R sports ROV.
Plus Yamaha stunt rider and Street Cred range ambassador Dave McKenna will be entertaining the big crowds on his custom built MT-09.
So if you are lucky enough to have scored a ticket, come and enjoy the biggest dirt bike spectacle of the year, check out our CR22 YZ250 and witness the air turning blue…
YMA has prepped this trick YZ250 two-stroke for Chad Reed. Will he ride it at AUS-X Open? Head to Homebush this weekend to find out…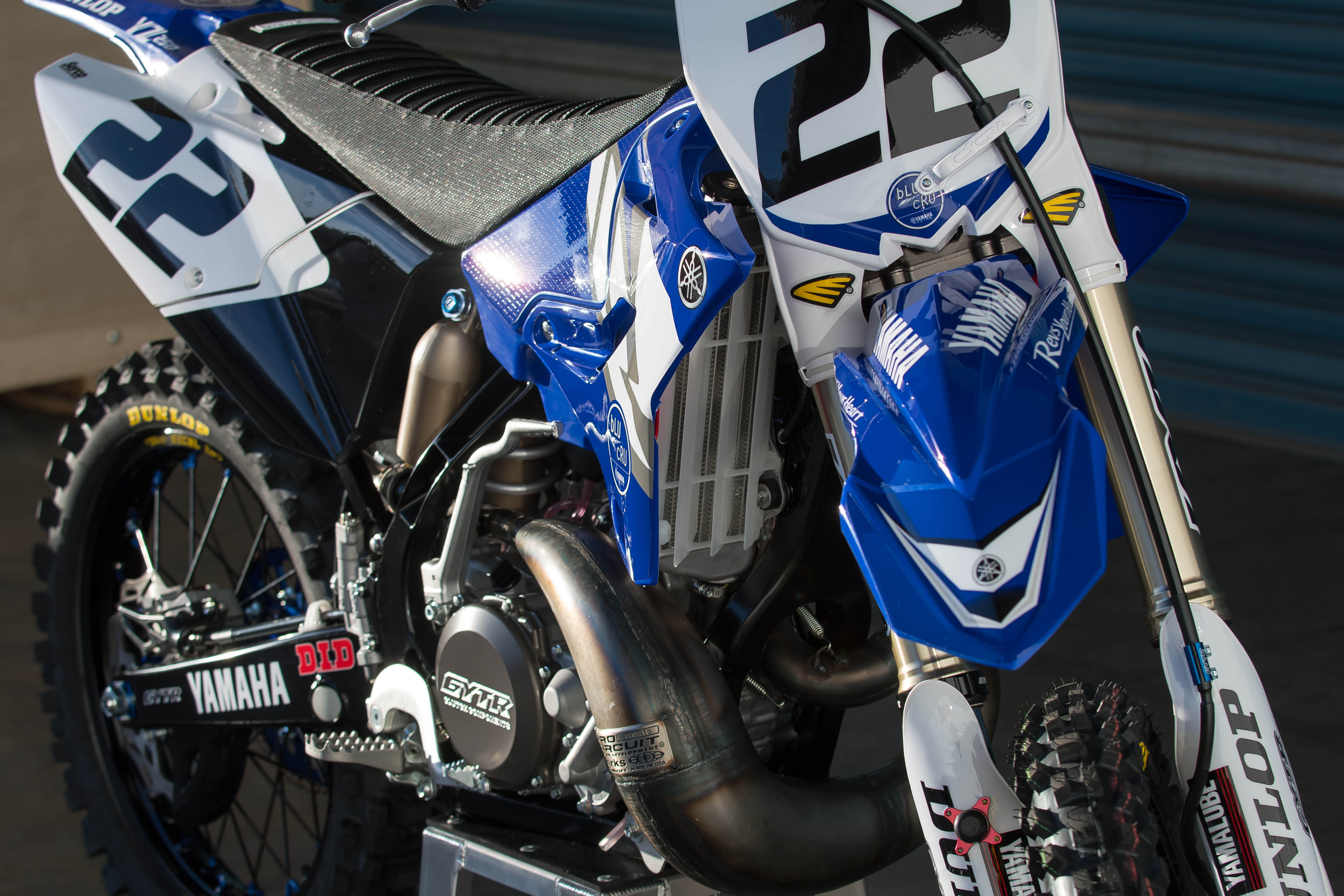 2017 YZ250 CR22 tribute bike mods
– Frame and swingarm powder coated black – CVS Powder Coating
www.cvsgroup.com.au
– Cycra powerflow kit with Stadium plate – Ficeda Accessories
www.ficeda.com.au
– Custom designed graphics inspired by Chad's 2004 YZ250 – Serco
Custom MX Decals www.serco.com.au
– Pleated seat cover – Topline Upholstery www.toplineseats.com.au
– Renthal Twinwall Reed bend handlebars
– Pro Circuit Works pipe and Ti-2 silencer – Monza Imports
www.monzaimports.com.au
– Kite Elite wheel set – Off Road Imports www.offroadimports.com.au
– Dunlop Geomax MX-3S tyres – Ficeda Accessories www.ficeda.com.au
– DID 520 MX chain – Ficeda Accessories www.ficeda.com.au
From Yamaha Genuine Accessories www.yamaha-motor.com.au
– Moto Tassinari V-Force3 reed valve system
– GYTR 270mm front rotor
– GYTR billet clutch cover
– GYTR axle blocks
– GYTR alloy rear sprocket
– GYTR launch master
– GYTR chain guide
– GYTR brake line pinch clamp
– LightSpeed carbon front sprocket cover