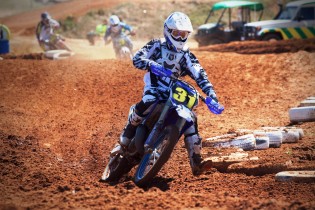 Press Release: Wednesday, October 5, 2011.
YJR pits at the 2011 Australian Junior Motocross Championships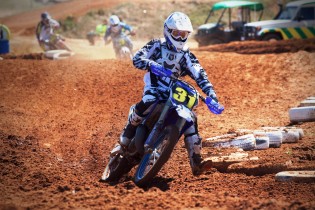 After three days of qualifying at the 2011 Australian Junior Motocross Championships at Murray Bridge, Yamaha Junior Racing has performed well with all team riders qualifying down to the 40 rider finals starting on Thursday.
The riders have experienced a range of different conditions over the qualifying rounds with a fast and dry track on the opening days before overnight rain made track conditions heavy on Wednesday. But despite the challenging conditions, the Yamaha teams look forward to the finals after posting impressive results so far in the championship.
In the 15 years divisions, Victorian duo of Joel Milesevic and Bill Jackson as well as New South Wales' Jordan Bissaker and SA's Damon Hill all qualified for the 40 rider finals in both the 125 and 250cc classes with Milesevic winning some heat races along the way.
Yamaha are also well represented in the 13 to 14 years classes with Joel Dinsdale, Kyle Webster front runners in the 250cc class, while Dinsdale will also be a contender in the 125cc division. Local boy, Izak Maule also made the final cut and is out to impress in his home state event with WA's Liam Whistler also making the grade.
Wilson Todd and Jed Beaton have qualified for the 12 to 13 years 85cc and also the 13 to 14 years 125cc. Brendan Walther will be a rider to watch in the 9 to 11 years 85cc.
The Yamaha girls are also well positioned in their classes with Mackenzie Tricker winning a moto on her YZ250F while Emma Milesevic is working double time competing in the Girls 85cc as well as the Lites and in a podium position on both bikes after two rounds of competition.
With the weather forecast looking brighter as we head towards the weekend and the track at its toughest, the championship now runs through a three final format to determine the 2011 Australian Junior Motocross champions.
For a full list of results, www.orion-timing.com.