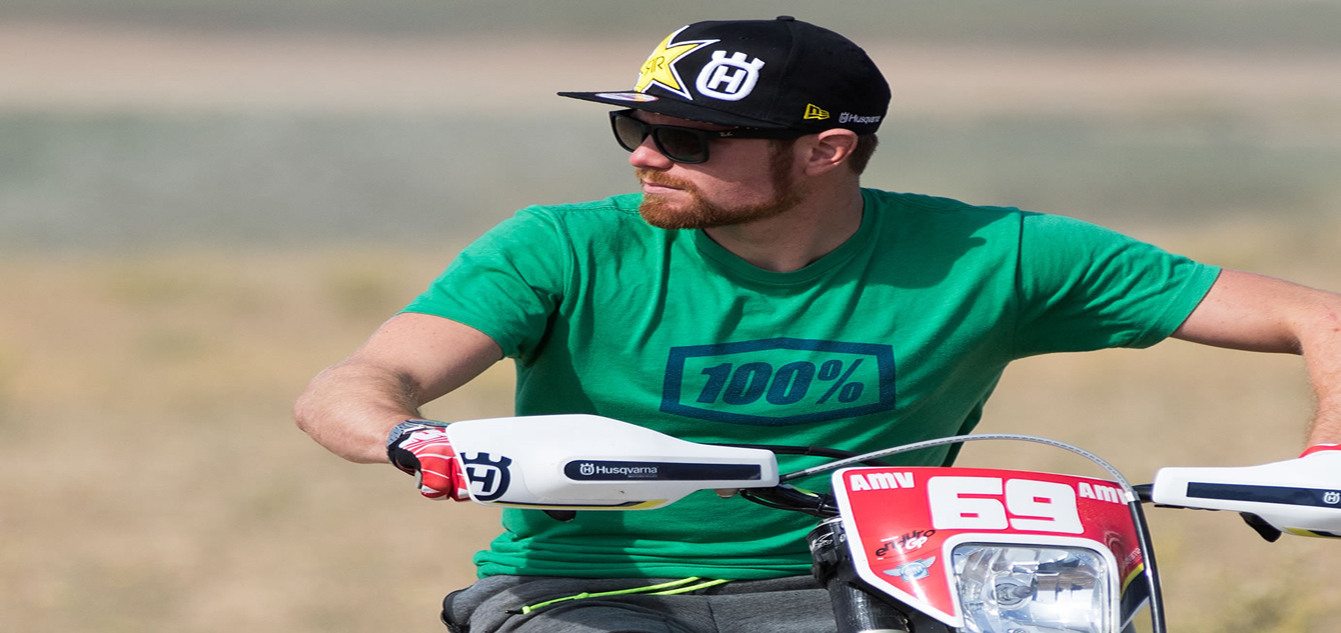 Former World Enduro Champion Mathias Bellino will join the Husqvarna Enduro Racing Team squad as it lines up for this weekend's Husqvarna Wildwood Rock Extreme Enduro.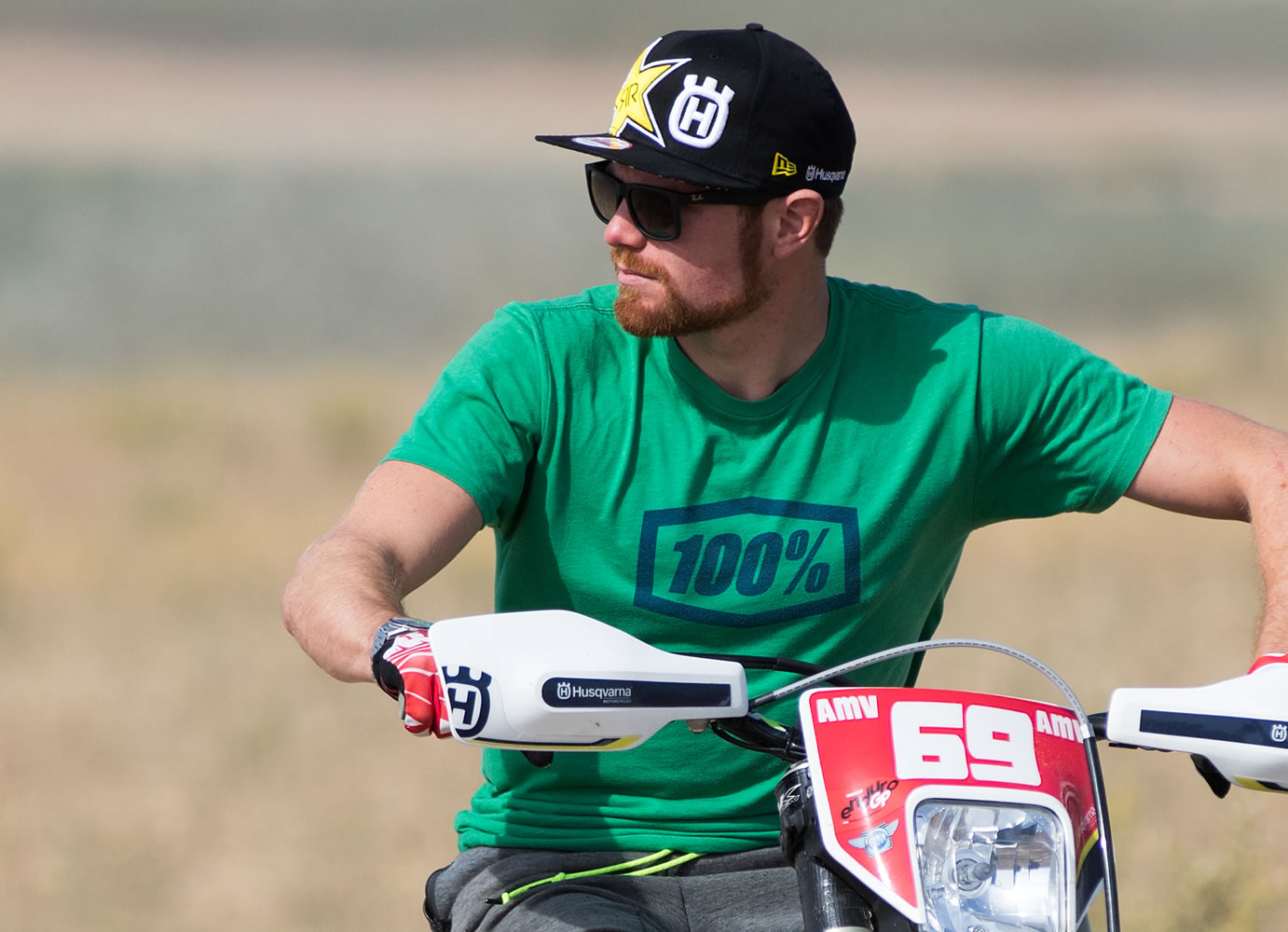 Press Release
Held in rural Wildwood, 30 kilometres north-west of Melbourne, the seventh running of the annual three-hour torture test is promised to be the hardest event yet, and will see 100 riders and their machines pushed to the limit, on a 12 km circuit comprising natural and man-made challenges.
The 25 year-old Frenchman, who won the 2012 Junior Enduro World Championship and 2015 E3 World Championship, is in Australia to contest both Wildwood and the Australian Four-Day Enduro Championship a week later, the board his Husqvarna FE 450.
To be successful at Wildwood, however, Bellino we'll have to get the better of a number of legitimate Australian challengers, several of whom he will be sharing the Husqvarna marquee with.
"Mathias lands here in Sydney today and we'll have his bike in the workshop today as well," said Husqvarna Enduro Racing Team Manager Glenn Kearney. "Christian will have built it up to his factory spec and we'll try to test it on Friday morning before rushing down to Wildwood on the weekend. It's a pretty hectic schedule for him – hopefully he doesn't suffer from jetlag. It'll be good to see how Mitch Harper goes this weekend as he specialises in hard enduro. Both Brock Grabham and Fraser Higlett are doing it as well, so with those three and Bellino we'll have a very strong Husqvarna turnout."
Former Wildwood winner Mitch Harper finished third behind Daniel Sanders and Matt Phillips in last year's event despite a very short preparation period, and this year with the help of a new Husqvarna TX 300 and a season of AORC racing under his belt, the MotoGC-backed rider will have a level of conditioning which should warrant much stronger favouritism.
"I've been riding the FE 350 all year," Harper said, "but I just like the 300 for technical stuff, hard rock gardens and that. The TX 300 is real light – 98.4 without fuel, so the less weight the better. Doing the rock gardens there last year there was a fair bit of pulling and pushing going on. It's also got the enduro gearbox so gear ratio is real good, and it's still got the torque of the TE 300 so it doesn't stall or anything. Jze money. I like riding the extreme events, so I always enjoy it. Chucky and Bellino will definitely be big hitters, but in that kind of riding it can be anyone's game, you've got to be there at the end. There's a couple of other boys could go alright too; Tim Coleman could be up there at the end, he's a pretty good trials rider."
His teammate Broc Grabham is back for his third Wildwood, and after two top-fives on borrowed machinery, is eagerly looking forward to riding the Husqvarna FE 450 upon which he was a standout in the second half of this year's AORC.
"This will be my third year there," Grabham stated. "It's a hard race to explain, because everyone thinks it's probably a lot harder than it really is. Making it over all the hills and obstacles first go is the main thing, so you don't end up losing time or wrestling your bike there and wearing yourself out. You've gotta' find the happy medium where you can push comfortably for the that speed for the three hours and you can push a bit harder if someone is going to try and race you. I've got the FE450 which I'll ride here and at the A4DE. In the previous two years at Wildwood I've never got to compete on my own bike, so it will be good to race on something I've spent a lot of time on and have a good feel for. I'm really looking forward to it. B'm also feeling nice and fit and strong compared to last year.
"I don't want to do anything silly before the four day because the four-day is the main objective for us, but of course every race you go to you want to win. Chucky and Harper are very fast so it'll be interesting just to go there and try and set a decent pace at the start, try and follow or stay in front of those boys for a bit and see how it goes."
Husqvarna Enduro Racing Team rider and young Under 19 prospect Fraser Higlett loves challenging himself with a more extreme brand of off-road riding, and will be back for his second Wildwood.
With Higlett now knowing what to expect from the event, and choosing to bring his TC 125, it will be interesting to see what kind of a dent the young Brisbane ace can make in the Expert category.
"I'm feeling pretty confident, I'm riding the 125 for Wildwood and it's actually surprised me how well it handles that kind of riding," Higlett shared. "I've been doing odd races on it, like a five-hour, it is probably one of my favourite bikes to ride actually, it's good fun. It'll be a pretty full on time – I've got a couple of assignments that need to be handed in before I leave for the four-day, so we're flying out to Wildwood this weekend, flying back to go to school for the week, and then going down to the four-day, and then come back for exam block! I'll get it done."