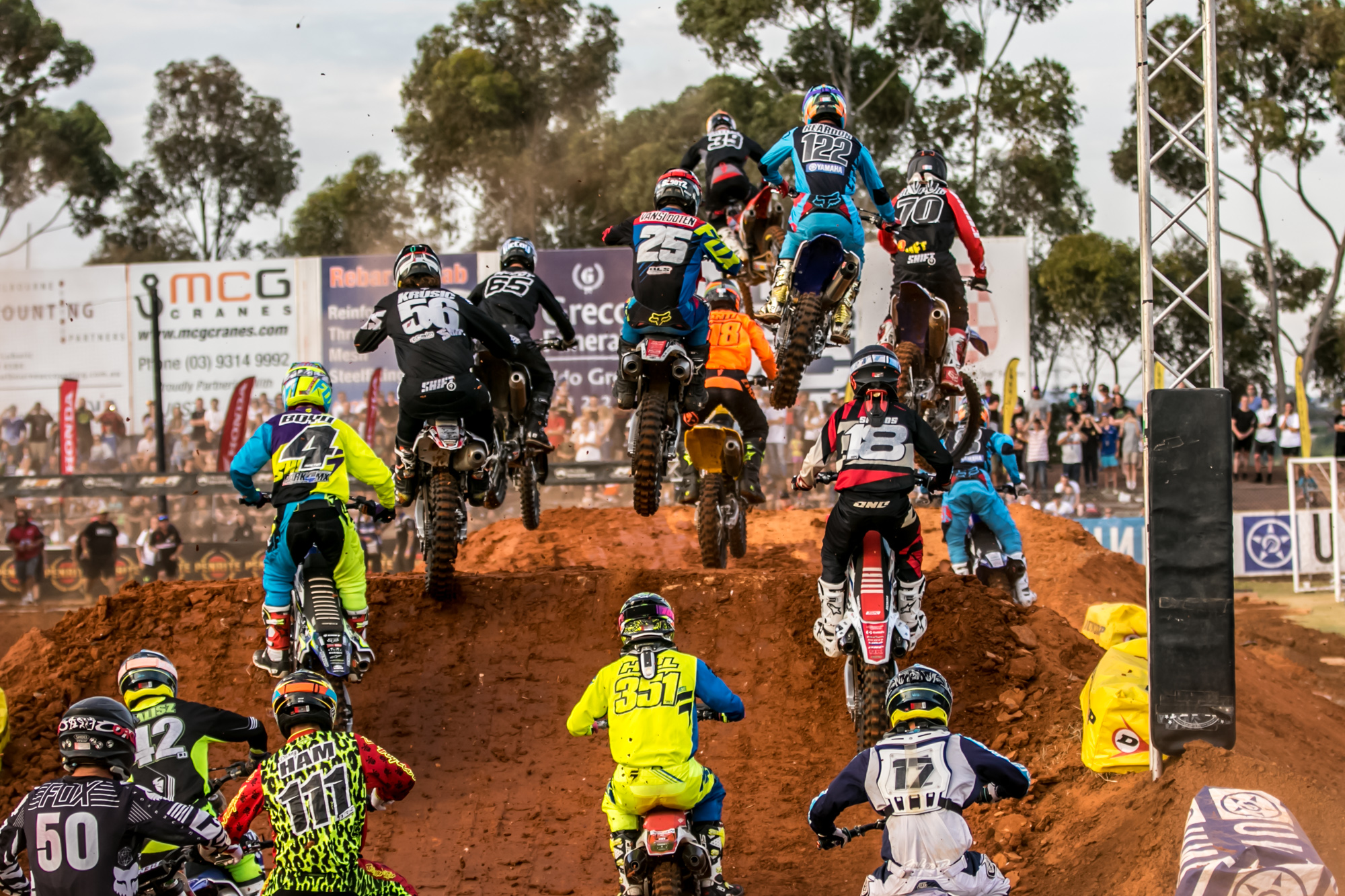 Series Co-ordinator pays thanks to all those who helped make the 2015 season a hit
Press Release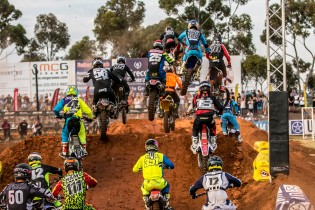 Following an entirely fitting action-packed and drama-filled grand final round in Melbourne last weekend, Series Co-Ordinator Mark Luksich wishes to acknowledge the numerous individuals, groups and organisations who helped make the new-look 2015 Australian Supercross Championship presented by Penrite Oils a resounding success.
This year's Championship, which boasted a $120,000 prize money purse, featured six rounds in four states over a two month period, the events staged by four promoters working within guidelines established by Motorcycling Australia.
After almost two decades as a key member of the Motorcycling Australia National Motocross Commission, Mark Luksich moved into the role of Series Co-Ordinator for the 2015 Australian Supercross Championship
presented by Penrite Oils, and now, with the final round completed and a new crop of Australian Champions crowned, is delighted with how the Championship transpired.
"It has been a tremendous Championship," enthuses Luksich, "with great racing, great crowds and a great atmosphere at each and every round this year.
"The 2015 Championship enjoyed the support of new sponsors from outside the industry, namely Supercheap Auto and Ryco Filters, and was backed again by USA parts giants Gabriel Shock Absorbers and Autolite  Sparkplugs, while Penrite Oils must also be recognised for their fabulous support of Supercross.
"A long list of motorcycle distributors – Honda, Kawasaki, KTM, Husqvarna and Suzuki – and aftermarket suppliers – Dunlop, Takt Signage, Gas Imports (THOR), McLeod Accessories (M2R) and Monza Imports (Alpinestars) – as well as multi-platform brands such as Unit Clothing, MX Store, GoPro and Swann Insurance, also supported the Championship, which is a fabulous vote of confidence from the local motorcycle industry.
"I am delighted the Championship also enjoyed the support of every major national race team, while the riders, who are the most important ingredient of all, have supported each and every round. Of course the
excitement of having all classes – including Juniors on 85cc bikes back at Supercross – going down to the line at the final round only helped to increase the excitement of the Championship, with great prize money paid to all riders that lined up for Finals at each event.
"The four very talented promoters – Full Throttle Sports, Bannan Corporation, Gilbert Racing and AME Management – all deserve special thanks for all their efforts and professionalism, and for working through some fairly complex issues in staging national Championship events.
"The team of core officials led by Shane Fraser, Shannon Reimann and Peter Herbert were an integral part of the Championship this year, and their efforts cannot be understated, along with all the event Stewards and officials that assisted in the staging of all six rounds.
"Racesafe is another organisation whose involvement is vital and took great care of competitors all series long, while Motorcycling Australia and its state bodies also played important roles in the administration of the events, and the sport as a whole.
"The Championship has also enjoyed great media support, in all its forms nowadays, which in turn has helped to bring so many fans to Supercross this year, which is so important for the continued growth of the sport.
"There are so many positives to take from the Championship this year,  and of course there are areas where continued refinements can be made, but overall the outlook for Supercross in 2016 and beyond is bright,
which was always the over-riding goal in our planning for the 2015 Australian Supercross Championship presented by Penrite Oils.
"The future looks good, because as all of us who have been true fans of the sport for so long well know, 'Supercross Works' – simple as that."
In coming weeks Motorcycling Australia will announce details of the 2016 Australian Supercross Championship.