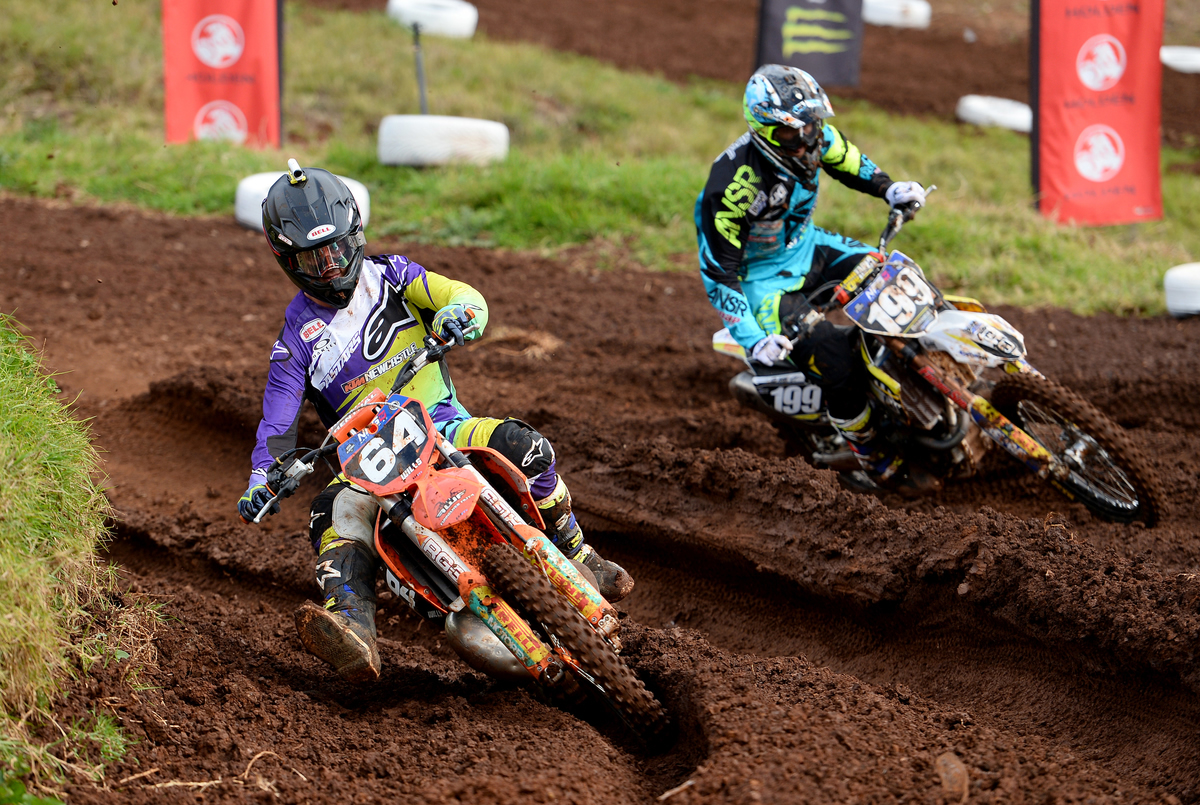 The pair will compete for a new look KTM development program after joining forces with Raceline.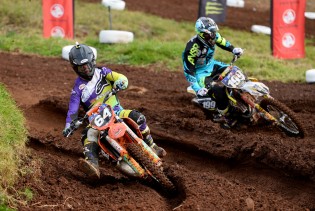 By Hayden Gregory
The new partnership with John Tisdale's Raceline team, will oversee a specific developmental pathway for KTM riders. Tam Paul the Brand Manager of KTM Australia is confident that the program will benefit all of those involved.
"KTM recognised a gap in our rider development path from juniors to seniors and we've been working on finding the right partner and the right scenario with which to fill that void. I am really excited about our future direction with Raceline," Paul commented.
"Dylan Wills and Wade Kirkland will be our MX2 and MXD riders respectively. Dylan is definitely an up-and-coming young rider who already has MX2 moto wins to his credit. He has a lot of potential and we're very excited about the future with him. He has plenty of speed and great supercross skills as well.
"Wade is our graduating KTM Factory Junior Team rider from 2015 and he finished second in his final junior nationals behind Hunter Lawrence. He's a very strong rider whose great skill set and consistent performances ensure he is always there at the end of a championship."
Raceline Team Manager Chris Woods is also excited about the prospect of working with KTM and has good faith in both riders.
"It's been a bit of a whirlwind, but we are very excited," Woods said, – "we've been with the one manufacturer for a long time and KTM is a very good platform to begin with.
"Dylan has really lifted his game this year, so as long as he can be nice and consistent and keep getting top-six results every time he gets on the bike, at the end of the year he'll probably be doing reasonably well in the championship. He can do motocross and supercross well and it's hard to find kids who can do both these days because supercross is such a limited resource for them.
"Wade is a big strong kid, and should do quite well in at under 19's class if he knuckles down and works with the team. We'll get him up occasionally, maybe for a week and punch out some testing and some riding with Dylan and then put him on a plane back home."
Dylan Wills is the perfect candidate for the development program as he has already performed consistently against many of the big names. He is looking forward to the new path and is excited to see where this will take his career.
"I'm really excited," Wills exclaimed. Woodsy runs a great program and it's great to see him getting backing from a brand that is already unbelievably good straight out of the box. I can't wait to see what he comes up with. It'll be a new stepping stone for me in my career, and I just can't wait to start testing and try to get an unbelievable bike underneath me. I'm 100% certain that Woodsy will build me a great bike so I can't wait to go racing.
"My goal now is to win the championship. Now that I'm on a team and I've got a year under my belt, I think that if I start somewhere near the front I'll be there at the end of the championship. I know that I can win motos and run with the top guys, so I can't see any reason why I can't win a championship."
Wade Kirkland will run the MXD competition for the team and is coming off a very strong final year in juniors in which he finished second. While unexpected Kirkland realises the deal is a huge opportunity and one that he cannot take lightly.
"I'm pretty rapt with this," Kirkland said, "I wasn't really expecting a deal so good. I know Raceline is one of the top teams; they're good. It's a lot more motivating being a senior –more prize money and everything steps up a notch now and I've got to go a little harder and get some good results.
"I'll know some of the older guys from juniors over the years that have got good backing and a bit of experience now so they'll be tough to beat. At least I'm a bit of a naturally bigger guy so I've got a bit of strength to manoeuvre the bike around with."