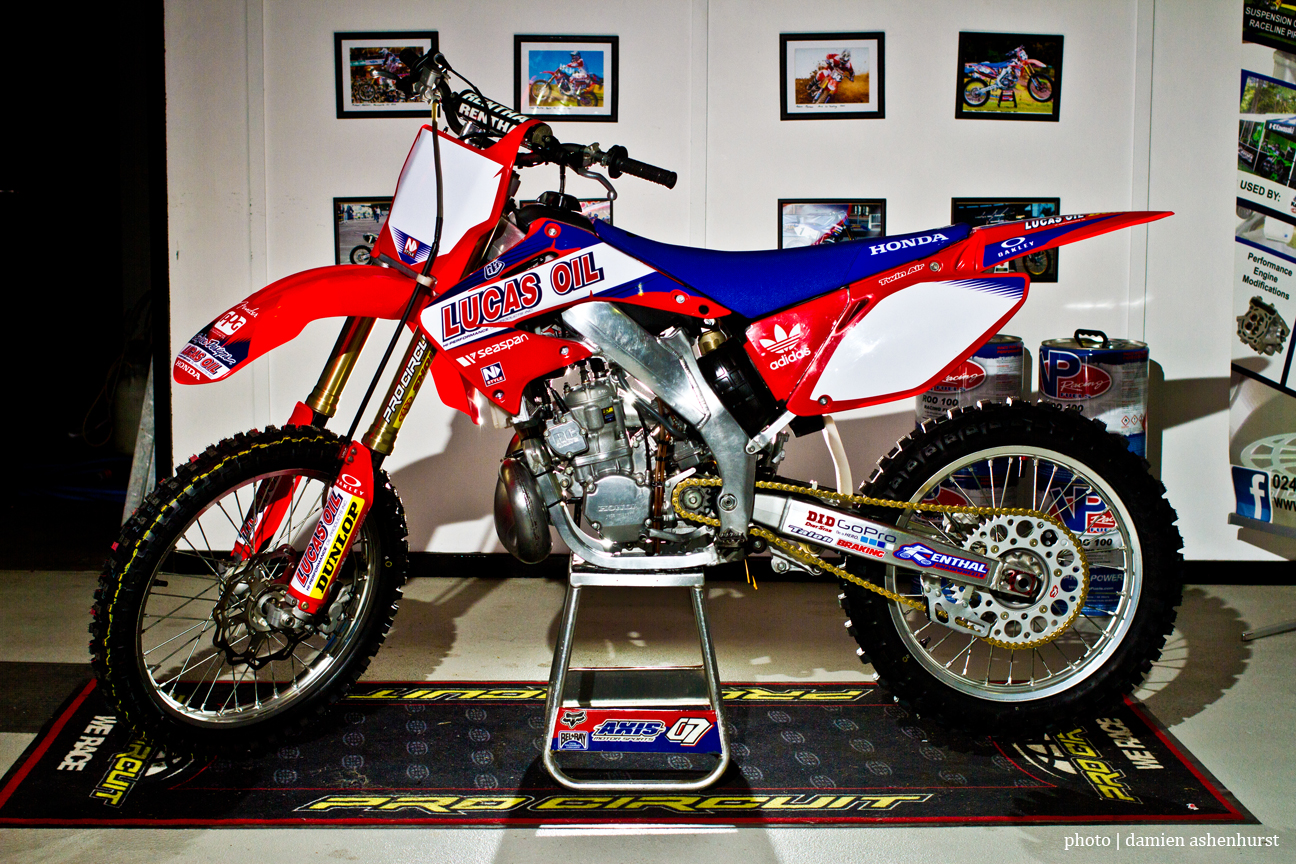 The guys at Axis Motorsport built this sweet 2006 CR250 up and we couldn't resist getting the camera out. Built with a long-rod engine and Pro Circuit pipe among other cool bits and pieces, its makes us sad that these are being re-built but not built.
www.axis–motorsports.com
Want more articles like this? Subscribe to Dirt Action Magazine.