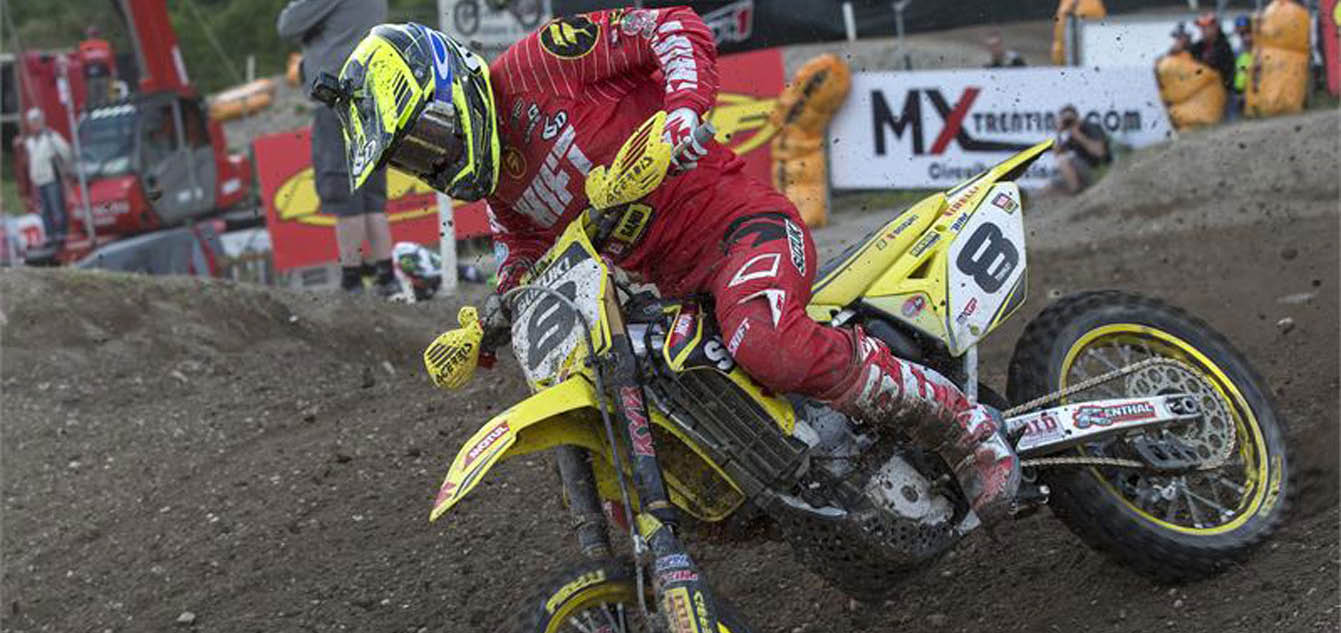 The New Zealand rider has recovered from an injured wrist and is set to line up for the Suzuki World MXGP Team.
By Hayden Gregory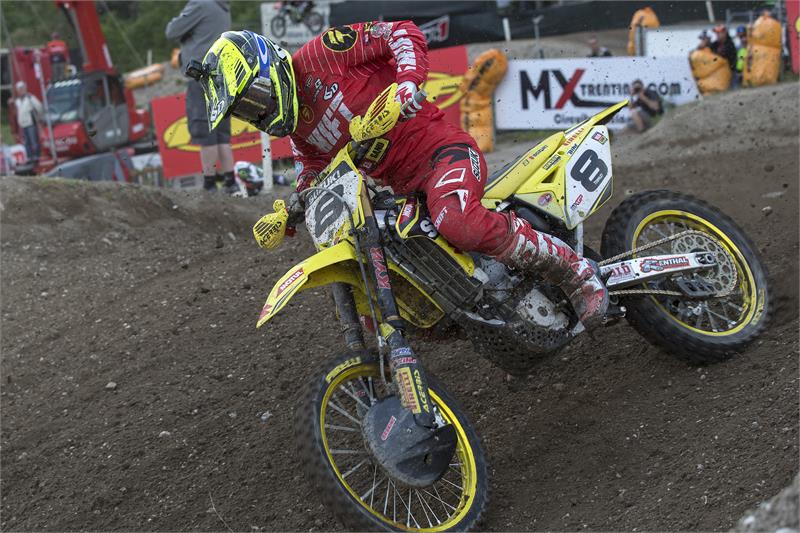 It has been a mixed start to the MXGP season for Townley who has missed a number of rounds through illness and injury. Now into the back end of the series, riders head to Matterley Basin, a track which the Kiwi enjoys riding at.
"I'm 100% 'in' for Matterley and it's a really enjoyable track; one of those very modern type of motocross circuits," the Suzuki rider said.
Townley has been back on the bike for almost two weeks and admits he is still not 100%.
"I've been on the bike since the Sunday of St Jean and the French GP and my condition is not perfect but I am slowly getting there. It is a slow process unfortunately and I'll just have to strap the wrist and do my best," he added. "My injury was actually the same thing that happened to Kevin. It has improved and it doesn't affect my riding too much. It is just a matter of getting up to speed. 
"I'm looking forward to the UK because the fans are always so vocal and gather in these pockets of support that give any race there such a nice atmosphere," he continued. "I also have some good friends in England – in the Winchester area in particular – so it will also be good to see them again." 
It is still unclear whether Townley's teammate Kevin Strijbos will contest the round with the team set to make a late call based on his injury.