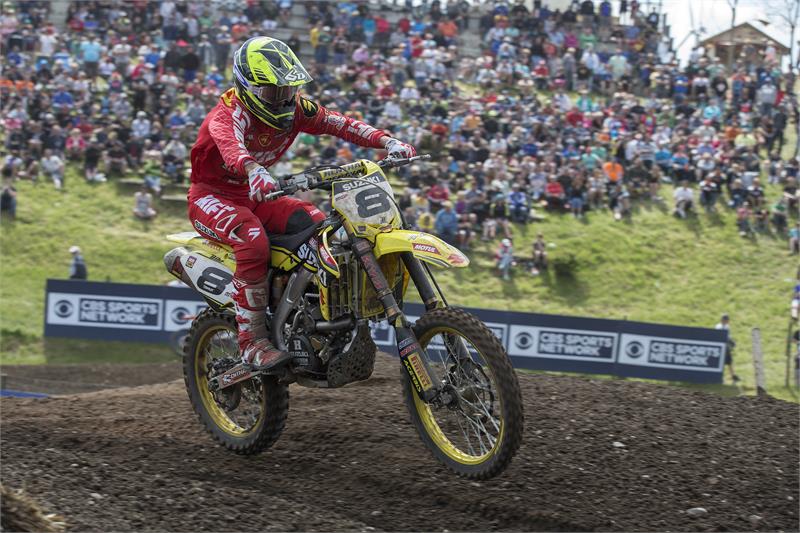 Ben Townley and Kevin Strijbos have both finished near the top of the class on a demanding Teutschenthal circuit.
By Hayden Gregory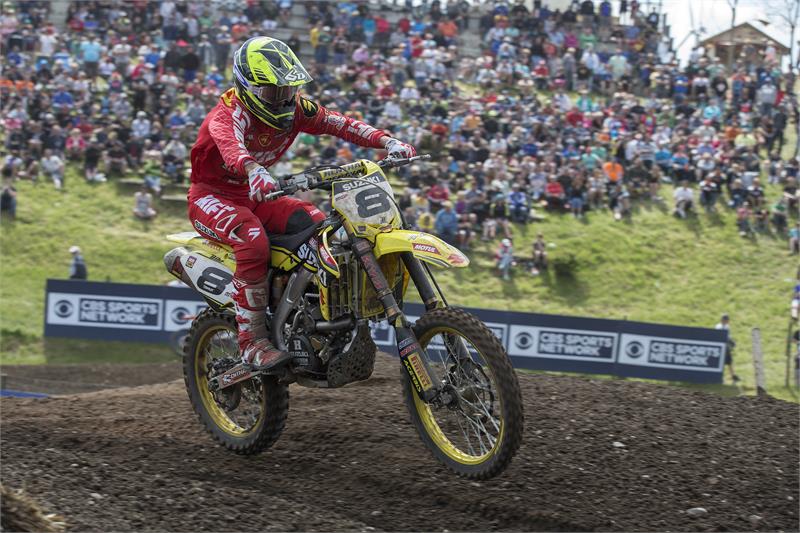 A tough day of qualifying saw Strijbos and Townley start the first moto in gate eight and 17th respectively. Strijbos got a great start and was circling in fifth place early trying to catch Christophe Charlier. Dropping off in the second half of the moto he was unable to catch the Frenchman but still managed to hold down fifth place, equalling his season best finish.
Teammate Townley suffered from a poor start and was forced to make his way through the pack. He was only able to make it to seventh place which was where he would also finish the second race. It was the most consistent outing this year from Townley (6th overall) who is still bouncing back from a mystery illness he picked up early in the season at Thailand.
"It is positive to keep strong for two motos without any major hiccups," Townley commented. "My expectations and what is reality is not the same right now so I'm not happy. My mistake yesterday hurt me majorly for the starts. I had to fight for the top 10 from deep [in the pack] in the first laps and made multiple passes. I made hard work for myself and need to clean up my Saturdays to get in a better place for Sunday. The second moto was better and in the last two laps I thought I was going to get Max. It is not all fairy tales; it is a brutal sport!"
Strijobs had a forgettable second moto unable to replicate his efforts from race one. The Belgian rider could not find his rhythm and crossed the line in tenth place finishing just behind Townley in the overall classification.
"The first moto was decent," Strijbos said. "I was happy with fifth but could not follow Charlier and that was a pity. The second moto was a struggle from start to finish; I had no confidence on the track and did not feel strong enough to push. I cannot say I am happy with 10th. Onto the next one."
Team Suzuki MXGP Team Manager Stefan Everts was pleased with the results but knows there is room for more improvement and consistency.
"Ben did two solid seven places but messed up qualification and his start place in the gate was not ideal," commented Everts. "Overall I'm happy that he finally finished two motos and I think he needs a few more races under his belt to get better and stronger and to get somewhere in the championship. He is impatient and wants results, so he is not happy! But it is a difficult time.
"With Kevin I think fourth place would have been possible in the first moto because he was catching Charlier but then he dropped back a bit. In the second moto he was just 'off'. He couldn't really give us an explanation. It was a pity."