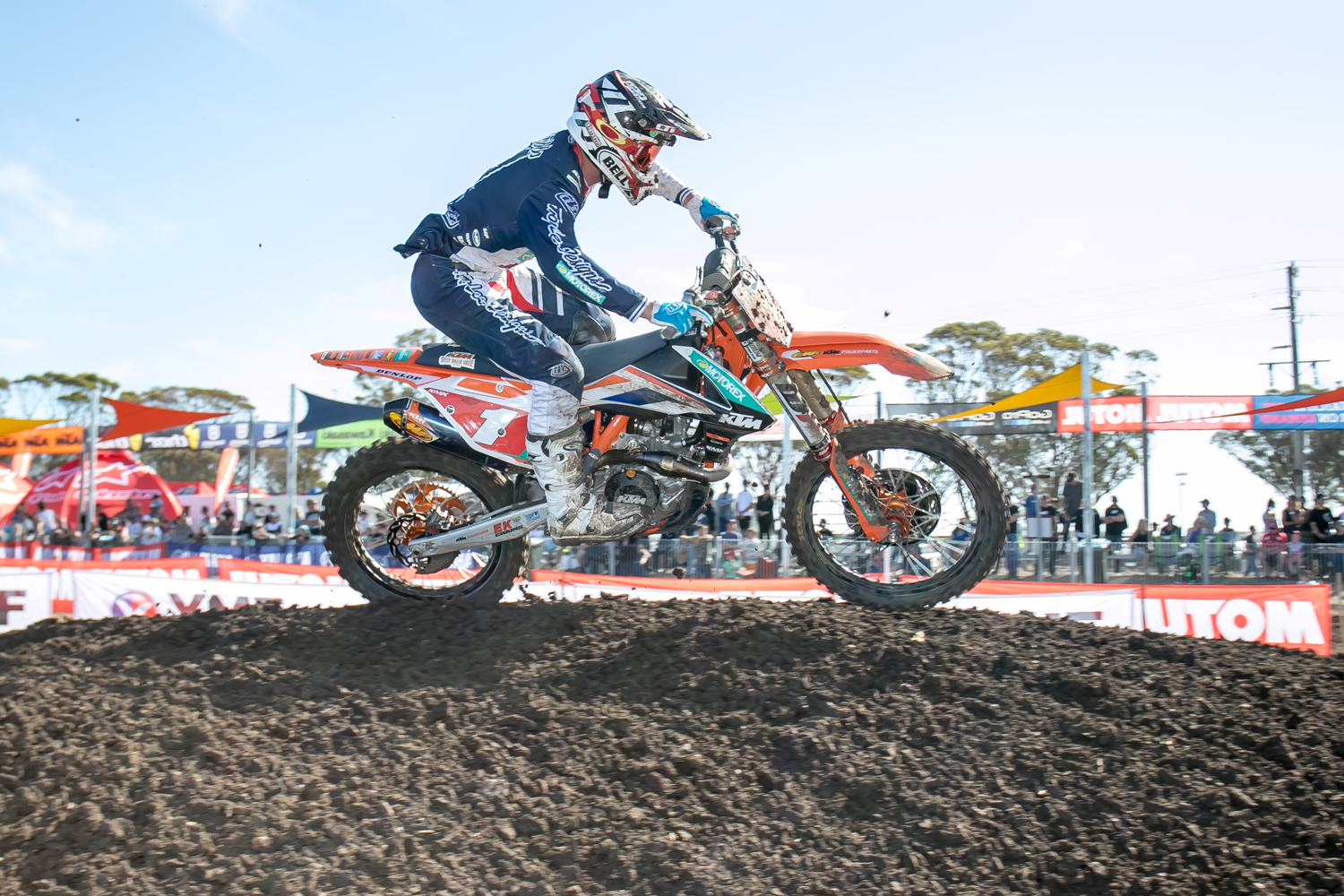 Kirk Gibbs remains in the championship hunt, leaving Appin just two point shy of the series lead.
By Hayden Gregory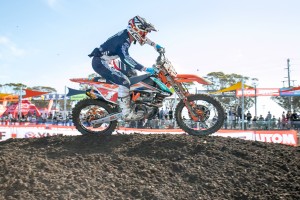 In what is expected to be an extremely close 2016 season, Gibbs has proved himself one of the top contenders. The 2015 champion has surprised everyone in the opening two rounds after he was almost forgotten in the pre season hype due to returning MXGP riders and his serious injury late last year.
Gibbs backed up a successful opening round with a 2-4 finish in Appin after finding himself in the lead in both motos. The result placed him fourth overall behind Dean Ferris, Brett Metcalfe and Todd Waters.
"For a day that was full of mistakes it wasn't too bad but I expect a lot better," Gibbs said. "I had a little crash on my Go Pro Super Pole lap so I missed an opportunity for points there." 
"First Moto I felt like I should have won the race, but Ferris decided to jump on me on the last lap and I have the tyre mark on my back and side to prove it. Luckily I didn't go down and was still able to get second.
"Second Moto I got myself into a good position early in third, but made two really big mistakes and let Todd past and Ferris got around me with two laps to go. Frustrating from my end, but I'm still leaving healthy and right within range of the championship lead," Gibbs concluded.
While a little frustrated, Gibbs is pleased to be within two points of the championship lead and is looking forward to round three at Broadford on May 1st.
MX1 Championship Standings After Round 2 of 10
1 Dean Ferris 127 Pts
2 Kirk Gibbs 125 Pts
3 Todd Waters 119 Pts
4 Matt Moss 117 Pts
5 Brett Metcalfe 115 Pts
6 Kade Mosig 104 Pts
7 Daniel Reardon 99 Pts
8 Dylan Long 92 Pts
9 Jay Wilson 86 Pts
10 Kurt Wightman 69 Pts