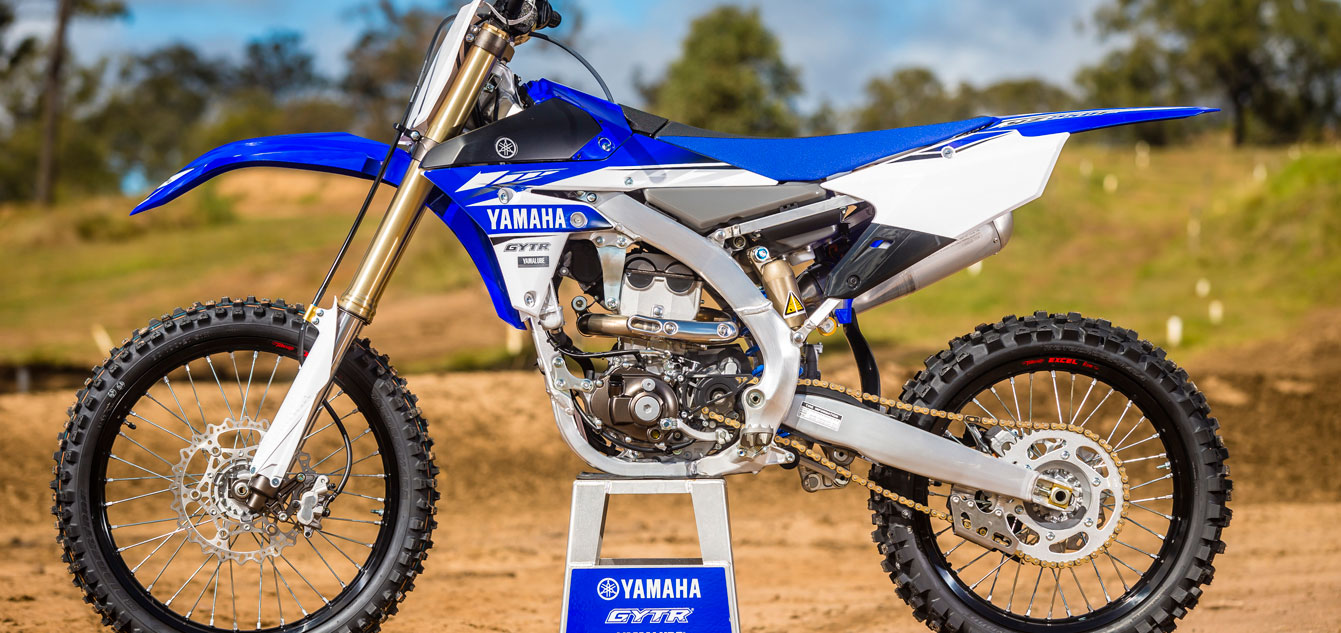 Yamaha has released the all new 2017 YZ250F alongside the 2017 YZ450F – but it's the quarter litre racer that cops the major changes.
Press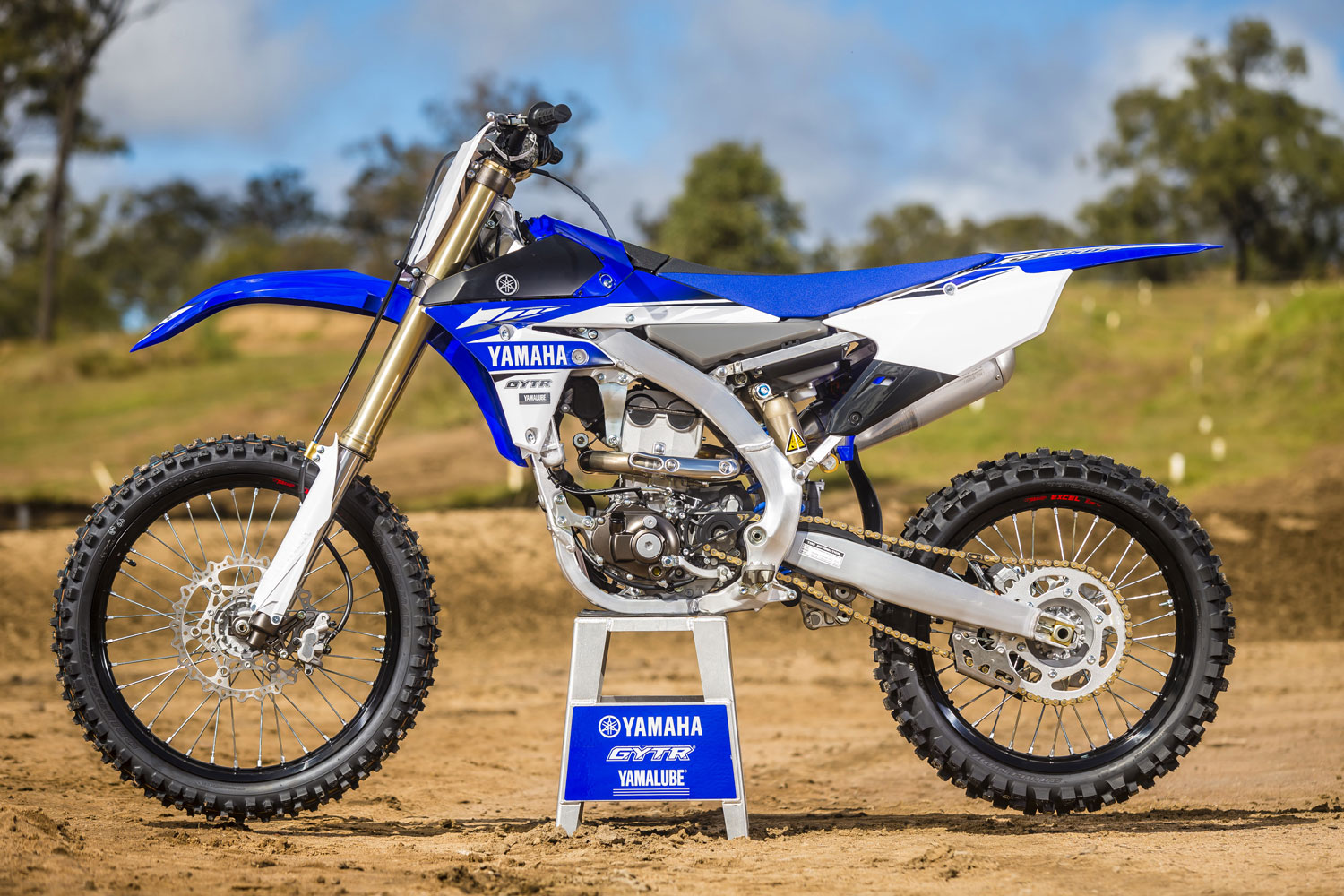 Featuring an innovative reverse cylinder head engine, the groundbreaking Yamaha YZ250F has demonstrated it has got what it takes to outperform the toughest opposition. This game-changing motocross bike powered Jeremy Martin to consecutive AMA 250 Motocross Championships in 2014 and 2015, while YZ250F rider Cooper Webb has also taken consecutive AMA 250SX West titles in 2015 and 2016.
Major engine upgrades have resulted in more power while better handling and improved braking add to the formidable 2017 YZ250F. For the 2017 model year the YZ250F benefits from a range of important technical changes – such as an all-new reverse cylinder head – that are aimed at delivering increased performance and enhanced rideability.
"The changes the factory have made are based on what we did to prepare our 2016 YZ250F race bikes, so this new 2017 model is even more race ready than last year," says YMA Motorsports Manager Ray Howard.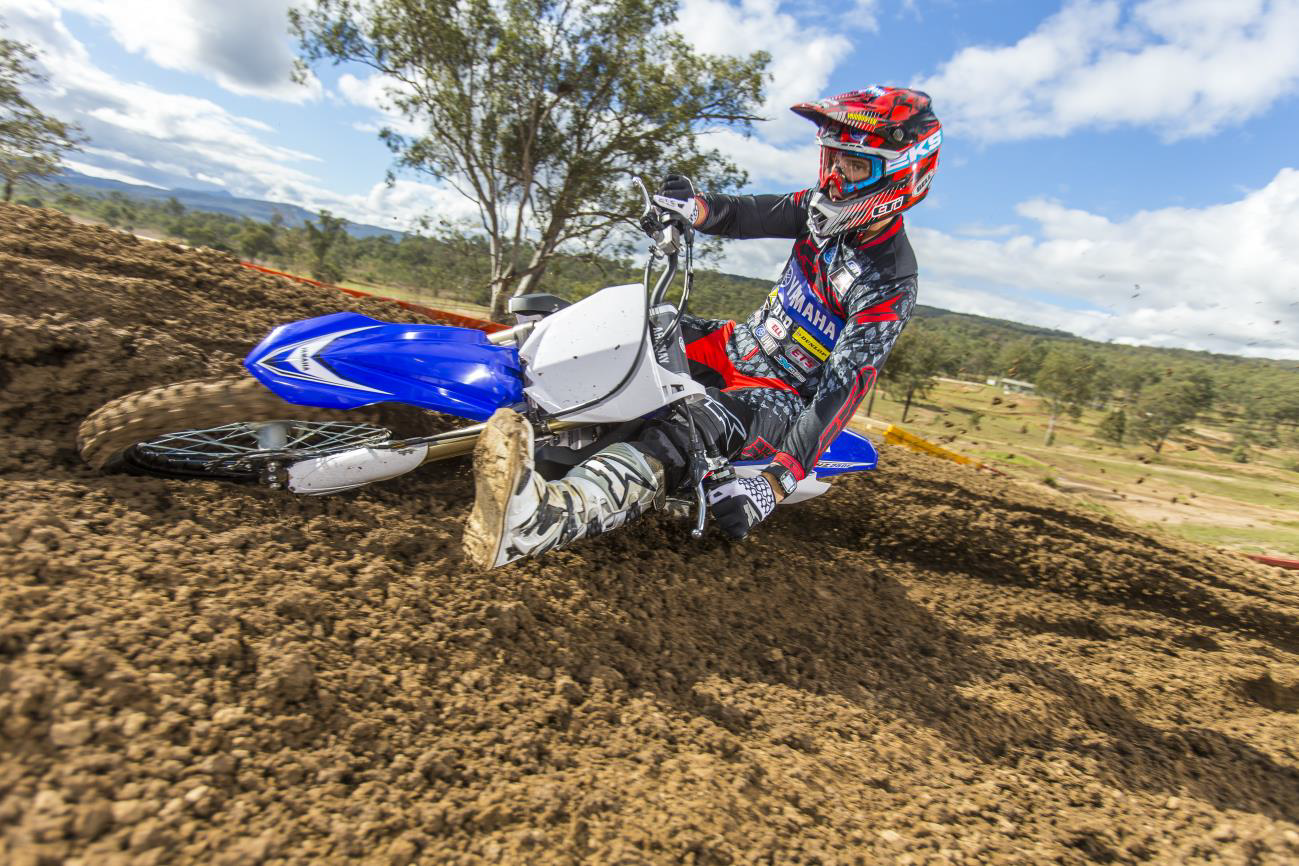 2017 YZ250F improvements:
– Increased pulling power in the mid to high rpm range with around 15% more horsepower
– Improved acceleration
– Slicker gear shifting and smoother clutch feeling
– Refined handling and suspension giving enhanced stability and control
– Improved braking performance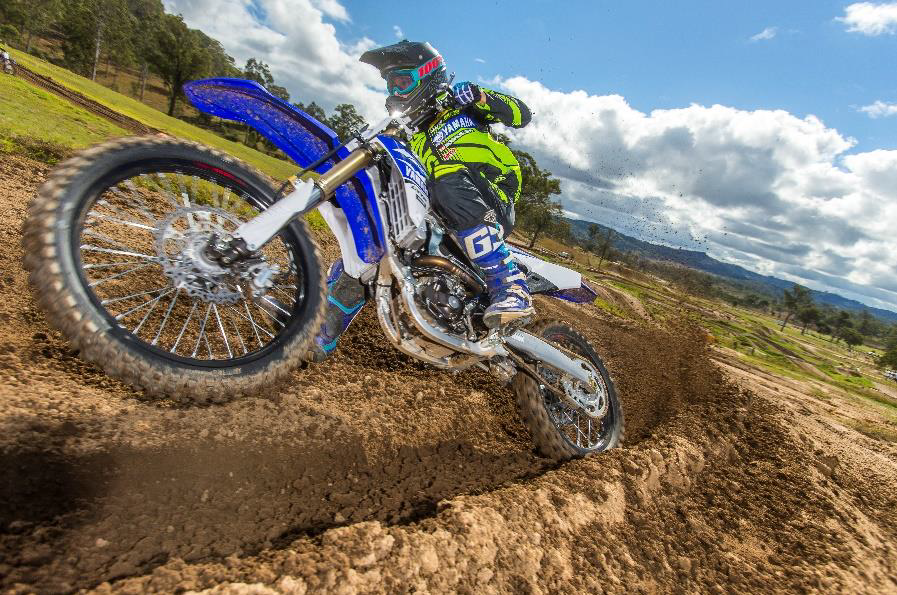 YZ250F ENGINE
With major enhancements to the intake and exhaust efficiency, together with a slicker shifting transmission and remapped ECU, the 2017-specification engine delivers a significant increase in race-winning performance.
With its front facing inlet and rear exiting exhaust, the YZ250F's innovative reverse cylinder head offers many advantages over a conventional design.
These include increased intake and exhaust efficiency, as well as enhanced mass centralisation thanks to the use of a top-mounted air filter and underseat fuel tank.
For the 2017 model year Yamaha's engineers have taken this cutting-edge technology to the next level, and developed a new reverse cylinder head that gives the YZ250F rider even stronger mid to high rpm pulling power.
For an increased flow of fresh air into the 4-valve head, the intake port's position is raised, and the intake valve diameter is increased. New higher lift intake and exhaust camshafts give increased valve lift for a stronger feeling in the mid to high rpm range – while for enhanced low to mid-range performance the intake camshaft's working angle has been narrowed.
Major engine changes are based on what our race teams do to last year's standard model – making the 2017 even more race ready
Stronger intake and exhaust valve springs are fitted to correspond with the use of new higher lift camshafts – and to accommodate the increased engine performance, a newly designed nickel-chromium-molybdenum steel con rod is used for the 2017 model.
Further significant power increases in the mid to high-rpm range have been achieved by shortening the intake funnel to achieve reduced pumping losses – and the use of a larger throttle joint between the injector and intake port gives an increased cross-sectional area of around 5% – while its new internal design promotes better fuel vaporisation.
To achieve an optimal intake/exhaust balance, the twin exhaust ports have been redesigned, and the snaking exhaust header pipe is equipped with a new larger diameter front section. As well as featuring a bigger bore pipe, this front section also benefits from larger radius bends, giving a greater internal cross sectional area that creates a much stronger exhaust pulse effect.
To match the increased engine performance produced by the redesigned cylinder head and high efficiency intake and exhaust systems, the 2017 YZ250F is equipped with a newly developed ECU with revised ignition timing and fuel injector mapping. The new ECU cuts in at higher rpm, and features a rev limiter that gives an improved over-rev feeling.
Riders of all abilities can also use the optional Yamaha Power Tuner to adjust the YZ250F's power characteristics. This compact device plugs straight into the bike without the need for a PC, and enables the rider or mechanic to fine-tune the engine performance in seconds to suit the track conditions.
In order to handle the uprated engine's increased performance, the YZ250F is equipped with modified high-strength crankcases. While their exterior shape and construction is identical to the 2016 model, the aluminium die-cast cases on the 2017 model have been subjected to a heat treatment process that increases strength by around 5% for a high level of reliability and durability.
To match the higher-powered engine's increased driving force, the 2017 YZ250F is equipped with a new transmission featuring wider teeth on the 2 and 3 drive gears. The shape of the dogs on 1, 3 and 5 gears has also been modified, and these changes – together with a redesigned shift cam and
modifications to the clutch push lever and axle design – give smoother and quicker gear shifting. Finally, a more rigid gear shift lever gives a more positive shift feeling.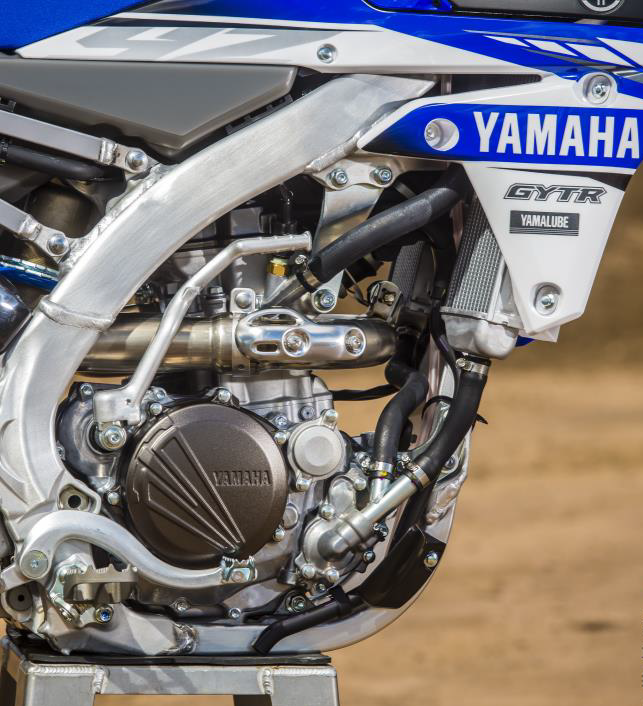 YZ250F Main Engine Changes
– New high efficiency cylinder head
– Revised intake and exhaust port shape
– Larger intake valves
– Higher lift intake and exhaust camshafts
– New valve spring design
– Newly designed con rod
– Revised throttle joint
– Modified air cleaner joint design
– New big bore front exhaust
– New ECU with revised map and rev limiter settings
– High strength crankcases
– Redesigned clutch push lever
– Reshaped shift cam
– Newly designed shift pedal
YZ250F CHASSIS
Made possible by the use of the reverse head engine, the YZ250F's top-mounted airbox and underseat fuel tank help to centralise mass for agile and responsive handling. The chassis changes introduced for 2017 include a revised balance of frame rigidity, together with a lower centre of gravity and refined suspension.
Using feedback from our factory teams, Yamaha has been able to fine-tune the frame in order to ensure that YZ250F riders are able to fully exploit the increased engine performance of the uprated 2017 model. Compared to the 2016 design, the 2017 frame is around 12mm wider in the area behind the swingarm pivot point, and this increased torsional rigidity ensures a higher degree of handling stability.
The YZ250F features specially designed front and upper engine mounting brackets that have been developed to complement the characteristics of the free-revving 250cc engine. By using 8mm thick steel for the two front brackets, with 6mm thick steel used for the upper brackets, the YZ250F's new frame delivers a better overall rigidity balance for improved handling performance and rideability.
To achieve a roomier riding position that best suits a wide range of racers, the footrest position on the 2017 YZ250F has been lowered by 5mm. This also helps to lower the centre of gravity to give increased control in ruts and corners.
Increased rideability and comfort have been achieved on the 2017 YZ250F through a number of revisions to the front and rear suspension. The class-leading Air Oil Separate (AOS) KYB® front forks feature a new more rigid outer tube design and slightly reduced oil capacity, and these changes – together with new factory suspension settings – give improved rider feedback for improved chassis
performance and stability in ruts, bumps and corners.
For improved brake feel, the 245mm rear disc is manufactured using the same heat resistant steel as the 270mm front disc, giving total braking confidence on the fastest tracks.
Keeping the cool black rims, the 2017 model features new graphics on the shrouds and fenders, giving a professional factory look
YZ250F Main Chassis Changes
– Refined aluminium bilateral beam frame
– Newly designed high-rigidity fork outer tubes
– Revised suspension settings
– Repositioned footrests
– New rear disc material
– New shroud and fender graphics