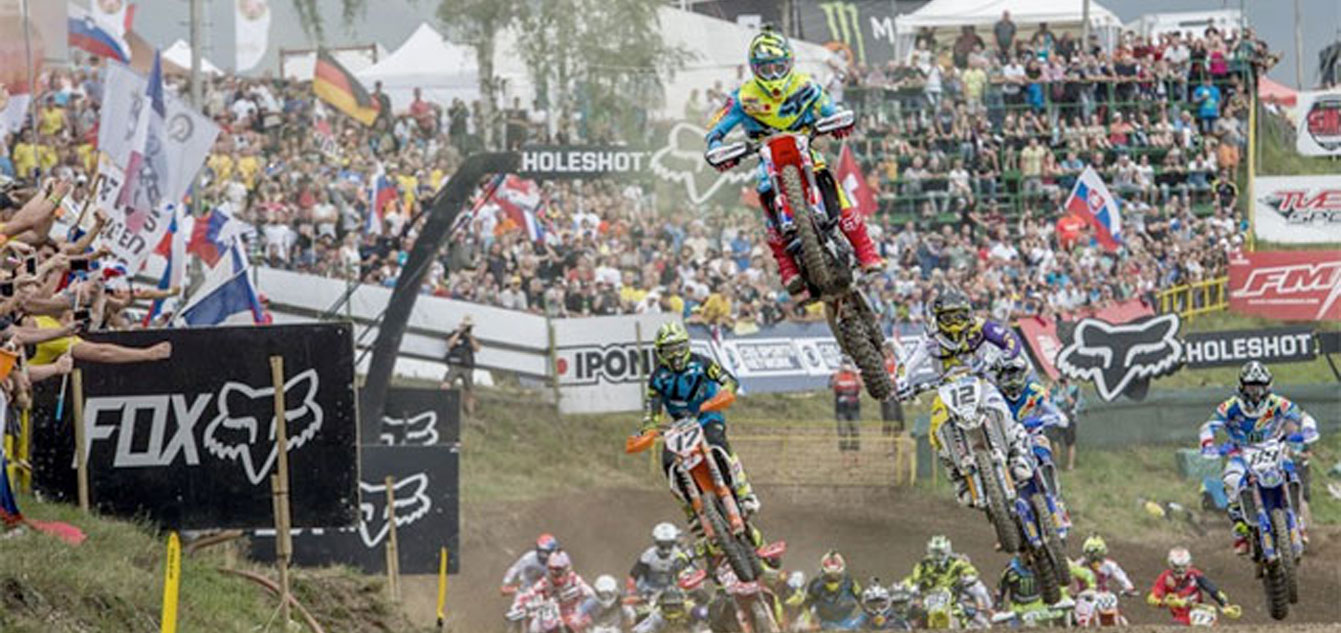 The team heads to Belgium this weekend for round 14 of the MXGP World Championship.
By Hayden Gregory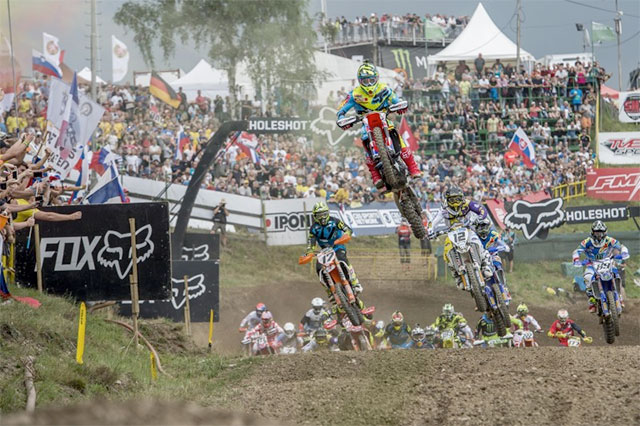 Evgeny Bobryshev and Gautier Paulin are preparing for one of their favourite tracks on the MXGP circuit. Lommel provides a heavy sand track known to get deep and rutted as the weekend plays out.
In 2015 Paulin finished second at the venue, an effort he is determined to match if not beat this weekend.
"It's fair to say that we know the ground in Lommel but not the track because they can completely change it," Paulin said. "Sure it will be a different track to last year, but that's part of the challenge. It's one of the tracks I like most. We're working hard for this weekend, and I bring the same energy and goal as always so I'm looking forward to a positive weekend."
Bobryshev also had a great outing last year at Lommel just missing out on the podium in fourth.
"Lommel is a special track. You have to have a little strategy for this race because the track is so heavy," Bobryshev explained." There are so many possibilities to pass and the speed can be so different with different lines so it really makes it interesting. You can make in one lap such a big difference. It will be a heavy race, but I really like the deep sand. I always like sand, but I also like Lommel too because when you see it you know it's a special place to ride. For me it's also better to have three in a row as I'm really in my routine and in my flow, and this is what we love to do!"
HRC General Manager Roger Harvey knows his riders have strong form at the track and is expecting great results.
"We have said before that there are sand tracks, and then there's Lommel. It's the roughest track of the season and as such we've been testing this week in the roughest sand conditions we could find in the area. But we have good form at Lommel, we know what works there and both Bobby and Gautier are good in the sand so I think we can expect a strong weekend," Harvey finished.