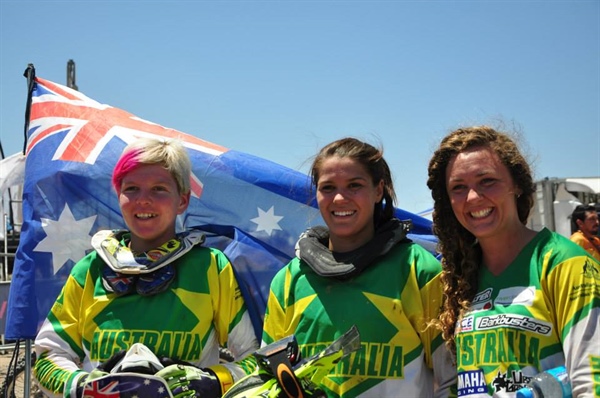 Team Australia has surged to an overall lead following the second day of the ISDE in Kosice, Slovakia.
By Hayden Gregory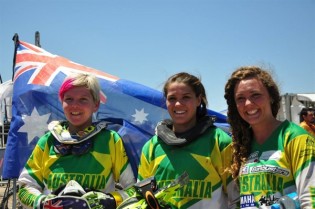 Team Australia holds a commanding lead in all three trophy classes stating their claim as this year's team to beat.  Closing in on USA's 74 second lead the Aussies dominated proceedings in the World Trophy Class to end the day eight seconds ahead of their American rivals.
Josh Green led the way for the green and gold individually finishing third aboard his Yamaha in the E1 class. The Aussie E2 riders also performed brilliantly with Daniel Milner posting the fastest time of 45:09.30. Matty Phillips rode his KTM to third while Tye Simmonds (8th), Beau Ralston (9th), Glenn Kearney (22nd) and Broc Grabam (32nd) further aided the Aussie's overall trophy lead.
Daniel Saunders did his bit in the E3 class leading the way on his KTM ahead of teammates Lachlan Stanford in 4th and Tom Mason in 21st. The three riders have helped Australia extend their lead in the Junior World Trophy by over six minutes to second placed Sweden. Team France holds onto third place with a slender 25 second gap over team USA.
In the FIM Women's World Trophy, team Australia have opened up a 15 minute lead over rivals France and Sweden following another outstanding performance by Yamaha's Tayla Jones with a first place time of 52:00.65. Jones was supported by fellow Aussie riders Jessica Gardiner and Jemma Wilson who finished third and fourth respectively.
Day three will see the Australian team looking to build on their overall lead as they attack the rough and bumpy tracks of days one and two in reverse.
World Trophy Progressive Results After Day 2:
1. AUSTRALIA – 7:33:52.64
2. USA +8.24
3. FRANCE +2:11.30
4. SPAIN +6:12.22
5. ITALY +7:05.3
Junior Trophy Progressive Results After Day 2:
1. AUSTRALIA – 4:38:04.84
2. SWEDEN +6:04.54
3. FRANCE +9:49.21
4. USA +10:15.05
5. ITALY +10:51.84
Women's Trophy Progressive Results After Day 2:
1. AUSTRALIA – 3:26:46.43
2. FRANCE +15:19.61
3. SWEDEN +26:52.23
4. FINLAND +26:58.82
5. USA +33:39.45