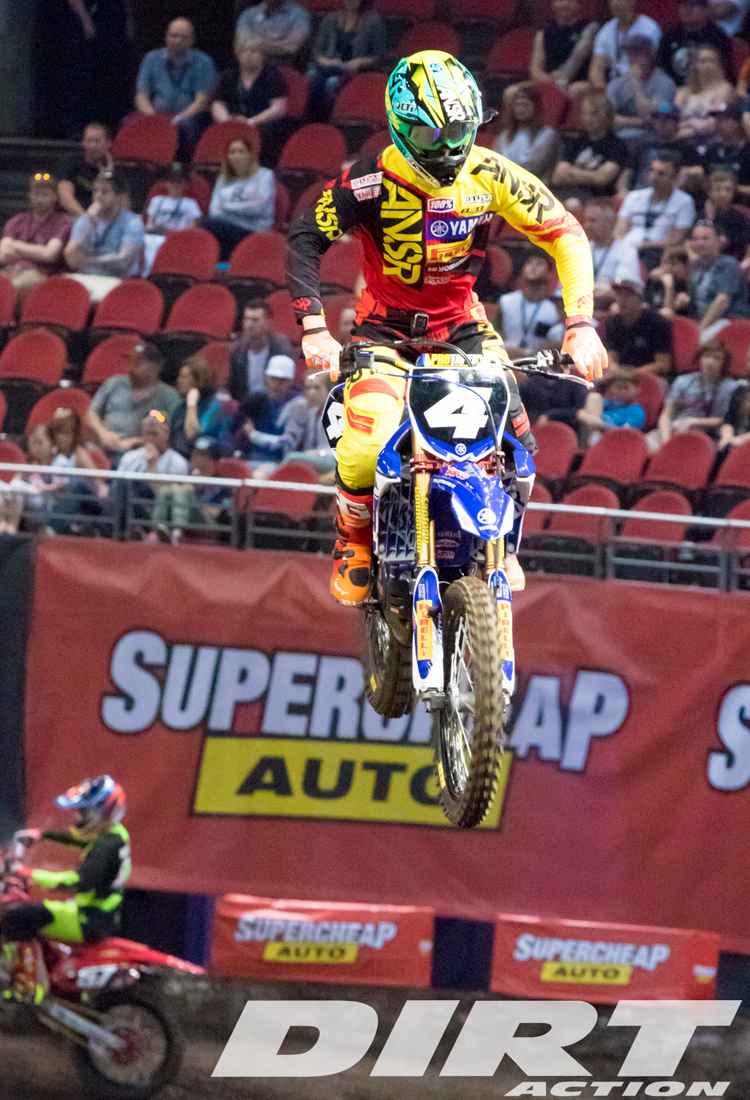 The Under 19's Australian Supercross championship is up for grabs this weekend with a number of riders in with a shot at the title.
By Hayden Gregory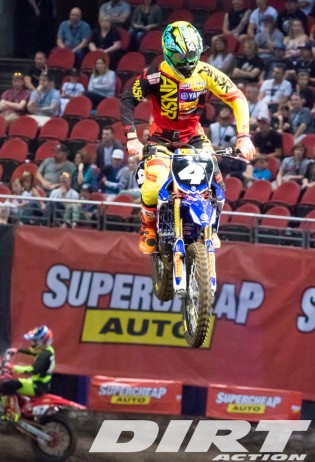 With the fourth and final round of competition set to take place at Melbourne on Saturday, Australia's next generation of supercross riders are ready to put it all on the line. As it stands Raceline Pirelli's Brock McLeary holds a 16 point lead over GYTR Yamaha rider Mitch Evans.
The pair has had a fierce battle at the top of the championship standings and are coming off a tough outing last round. McLeary battled through Jimboomba with illness, needing to be put on a drip just hours before the main race while Evans crashed out of race two with a badly cut leg.
McLeary was granted a wildcard entry for last weekend's Aus-X Open 250 class. Although he didn't make the final on either night, the opportunity was one to gain valuable experience and time on his Suzuki.
"It was due to some bad luck and some mistakes on my behalf, that I didn't get through to the Finals in Sydney," McLeary said. "But I'm happy to walk away uninjured for this weekend's Australian Supercross Championship final round in Melbourne.
"I'm focused on winning the SXD championship now, so at the end of the day it was a good experience gaining that SX2 wildcard entry and I had a lot of fun, so it's onwards and upwards from here."
Mitch Evans has spent the past two weeks recovering from his illness and is confident of entering Melbourne fully fit.
"I should be right to go this weekend, we've been doing everything possible to recover and be ready for this weekend," says Evans.
"I'm ten points behind in the Championship, so all I can do is try and win the Final round this weekend and see what happens behind me."
Behind the leading riders there is a traffic jam of competitors including Toby Stevens, Lachlan Holroyd, Trent Wheatley and Tyler Bullen.  With the series coming to an end on Saturday night, and the competition still wide open, the SXD races will be a must see.
Tickets to Saturday's grand finale are still available at: www.ticketbo.com.au/supercrossmelbourne