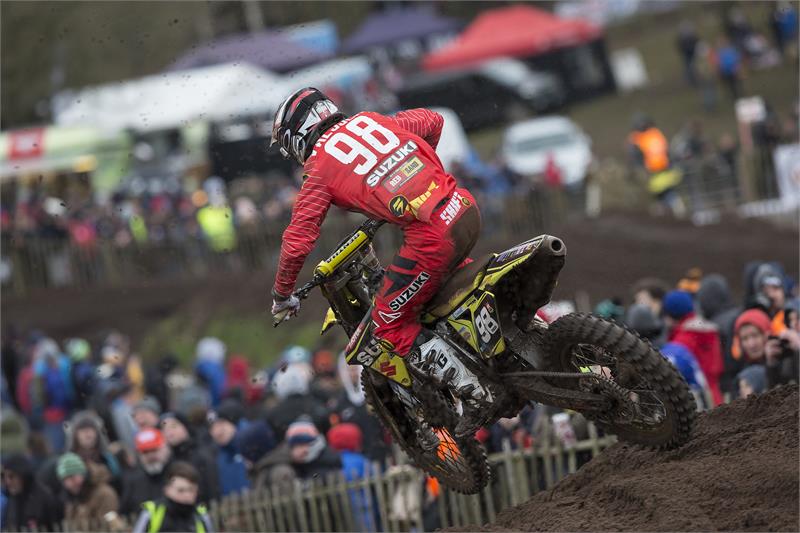 Team Suzuki World MXGP and MX2 teams have had a strong first outing claiming podium results in the UK.
By Hayden Gregory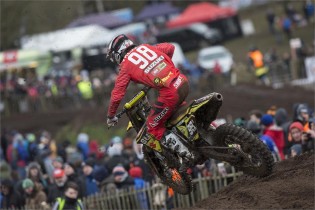 In the premier class Kevin Strijbos and Ben Townley jumped aboard the RM-Z450 for the season opener. Strijobs took a while to warm up to the bike looking to get comfortable in the first two motos before landing on the podium in the Superfinal which had a mix of MXGP and MX2 riders.
"I didn't feel as good on the bike compared to training over the past weeks, but we made changes for the Superfinal and I could finally show what my real potential is," Strijobs said.
"I felt like you could see the progression I have made. We now understand where we can improve, so it's only up from here on."
Strijobs' 5-4-3 result placed him fourth overall in the MXGP class, one place shy of teammate Ben Townley. The New Zealand veteran finished 6-2 in his first MXGP race back after coming out of retirement late last year.
"I was super excited to be behind the start gate again and race," Townley explained. "The track conditions, however, where hard and after the first race, I asked myself what I was doing in Europe again, coming away from the New Zealand summer! But then I got better: I had a good start in the second moto and could really feel why I had been working so hard over the winter and I was really happy passing Clement Desalle in the last lap. 
"In the Superfinal, I had a bad start and I found it hard to pass the guys in front of me. Then Kevin passed me and I started to follow the leaders. It was really nice to ride behind them for a couple of laps. I even had the fastest lap of the race." 
The Suzuki MX2 team also had a successful day with Jeremy Seewer and Bas Vaessen on the 250s. Seewer rode to a 7-3 result in a positive first outing.
"I'm pretty happy with how the weekend went," Seewer explained. "In the beginning I had to get used to the track and the conditions were really tough. I also had some problems with my goggles but my feeling on the bike was pretty good," the Swiss said. "I had a good start in the second moto and could maintain my third position."
18-year old Vaessen recovered from a difficult first race to show potential in the second. A crash in the first left him fighting back in the pack while a much better run in the second allowed him to claim sixth place.
"I'm very satisfied with how the day went," Vaessen said. "I had some trouble in the first moto by crashing in the start and having difficulties with my goggles, but overall my day was great. I have learned a lot and made progress."