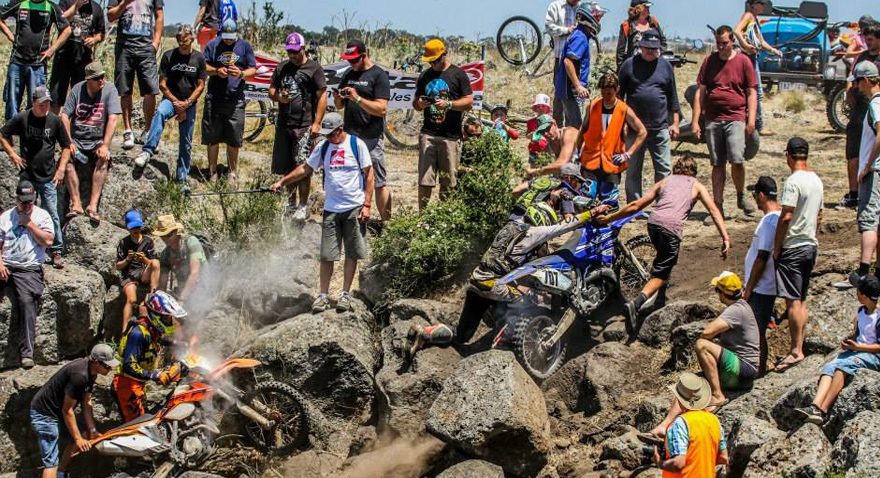 Only ten days to go until Australia's toughest off-road rider's line up to race.
By Hayden Gregory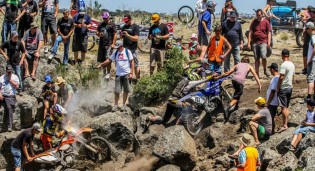 A record number of entries have been submitted for the 2015 Wildwood Rock Extreme Enduro as riders look to be crowned outright winner of the impressive event.
The Pro class is offering the largest race purse and many local riders are lining up to give it their best shot. Motorex KTM Off-Road Racing team member Daniel Sanders is one of those set to compete.
"I can't wait to get out and challenge myself in Australia's hardest enduro race," Sanders said. "The event is a good way to test you physically and mentally on the demanding course. It's a great achievement to finish it, and this year the field opens up with Jarvis out so it's anyone's race. I think it's going to be a really close race and very entertaining with the new section put in up the last gnarly hill."
English Enduro legend Graham Jarvis has made a late withdrawal from the event leaving the competition more open to Australian riders. 2010 winner Mitcham Harper will be competing again this year and he is ready for a challenging race.
"I'm looking forward to the tough gruelling challenge and the atmosphere that the spectators give," Harper explained.
The event starts with a Prologue which will see riders challenge each other over a short track in order to gain vital positions for the main three hour 11.5km Extreme race.
Event owner Steve Braszell is expecting a huge crowd on the day and encourages everyone to get behind their favourite riders as they slug it out on the course.
"I'm looking forward to getting out on the bike for a lap or two and seeing just how much noise the spectators can make to cheer every rider on," Braszell said. "I will also have a few special prize tickets on me for those that stand out the most during the day."
Entries are still open for the event and you can register at www.wildwoodrockextreme.com
Catch all the action of the Wildwood Rock Extreme Enduro on Saturday, November 15th.