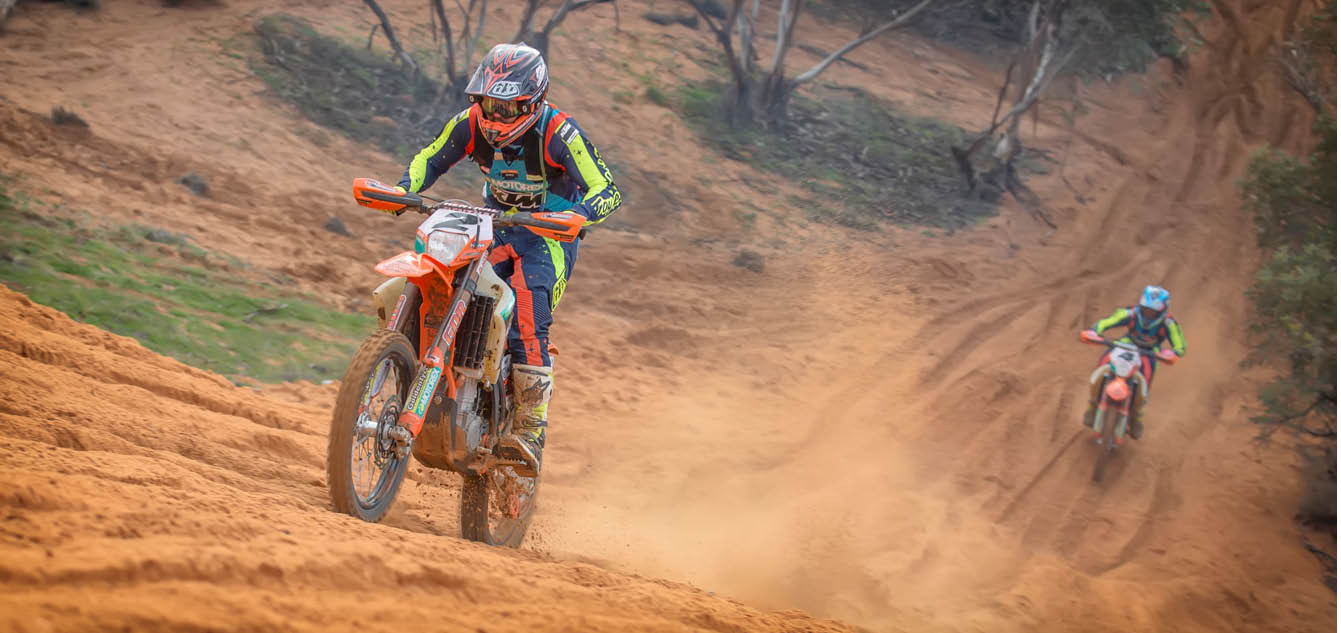 Tye Simmonds will look to add an AORC podium to his 2016 results which already include victory at Hattah and second place in the Finke Desert race.
By Hayden Gregory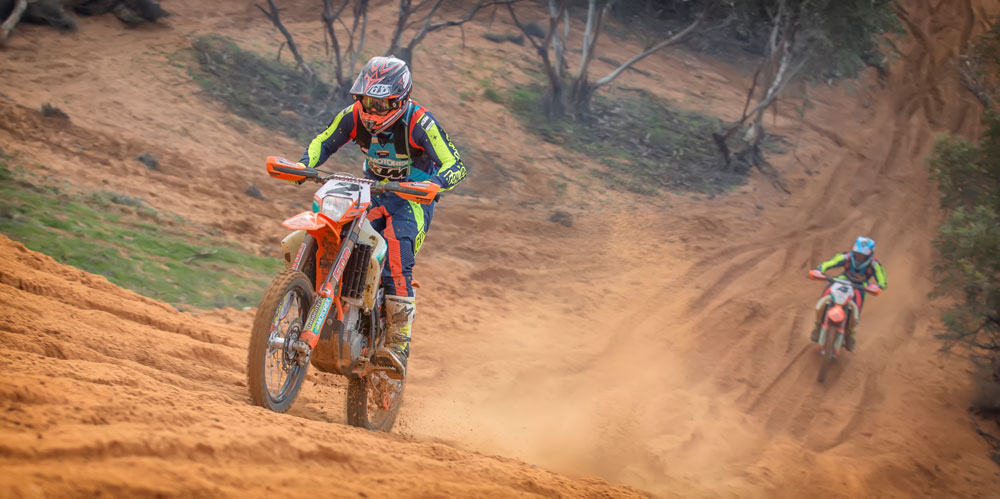 The mid season break in the Australian Off-Road Championships involved no rest for Tye Simmonds. The KTM rider has been busy pushing his limits in the desert and his results have been a reflection of his new found confidence.
Despite his recent successes Simmonds is eager as ever to finish AORC and nail down a podium finish at the very least.
"Coming of the bike after Finke was a pretty unreal feeling, we put a lot of effort in to it, so it was really good to get the result that we were working for from myself, my dad and the team," Simmonds started.
"Heading in to rounds seven and eight I am feeling pretty confident. I struggled a lot at the start of the season with tight and rocky terrain so to go to South Australian where it was more open with room to move and get some good results was a confidence booster.
"Obviously after all my results in the mid-season break the second half of the season is looking pretty good. I am looking forward to cross country, it something that I have done well with in the past and am looking forward to tackling it again," Simmonds said.
Simmonds now knows what needs to be done and has singled out Chris Hollis as the man to beat in the E2 class.
"I just have to keep striving for the same results as what I got the last round and just keep knuckling down and doing what I do to make the last six rounds count!"
"If I can be in the top three each round all the way to the end it is going to sit me in a good position outright and it is also going to see me in a good position in my class come the end of the Championship.
"Chris Hollis has been the man to beat since the start of the season. He's fit as a fiddle and he has been around the Off-Road scene for a long time so he will be the man to catch coming in to rounds seven and eight," Simmonds concluded.
Rounds seven and eight of the AORC will take place in remote Victoria on July 23-24.