Press Release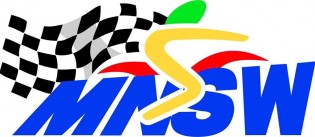 It is with great pleasure that we announce today that the Shoalhaven Motorsport Complex has been granted in excess of $9.5million dollars towards its construction under the National Stronger Regions Funding initiative of the Federal Government.
At today's announcement held at the University of Wollongong Shoalhaven Campus, Federal Member for Gilmore, Mrs Ann Sudmalis noted that the extremely competitive process that was undertaken across the country resulted in over $11million dollars in funding into the local area of which the Shoalhaven Motorsport Complex received the lion's share of $9,532,500.00.
Motorcycling NSW President Christine Tickner commented that this announcement illustrates the importance that this facility holds for the local area, not only for the motorsport fraternity, but the entire Shoalhaven community. "It is pleasing that the Federal Government joins with the Shoalhaven City Council, the Department of Regional Development and the local community in understanding the significance of this project" she said.
The Shoalhaven Motorsport Complex will not only bring together the varying disciplines of motorcycle sport but also numerous forms of car competition and kart racing. It is envisaged that the complex will also be able to facilitate other community activities including cycling, fun runs, rider and driver training, corporate events, school based activities and television and film production. It is estimated that this facility will provide up to 200 direct and indirect jobs during construction, as well as 12 full-time positions required just by Motorcycling NSW once the complex is completed. The complex, which is being proposed for the outskirts of Nowra, is only a 2 hour drive from Sydney and is expected to attract many users and spectators injecting millions of dollars into the local economy via tourism.
"Whilst the funding does not guarantee the project proceeding, with it still being subject to Joint Regional Planning Panel (JRPP) approval, it certainly recognises the importance of this project. We continue to work diligently to ensure that the significant requirements of the JRPP are met before a determination can be provided" stated Motorcycling NSW General Manager, Daniel Gatt.
This announcement would not be possible without the unwavering support of Ann Sudmalis MP, Federal Member for Gilmore, the Shoalhaven City Council, the Department of Regional Development, Locale Consulting and the local Shoalhaven Community.
Other projects to receive National Stronger Regions funding in the area include the Kidzwish Foundation ($915,456.00) and Mind the Gap (Mental Illness Nowra District – Goals and Prevention) which received $1,229,554.00.