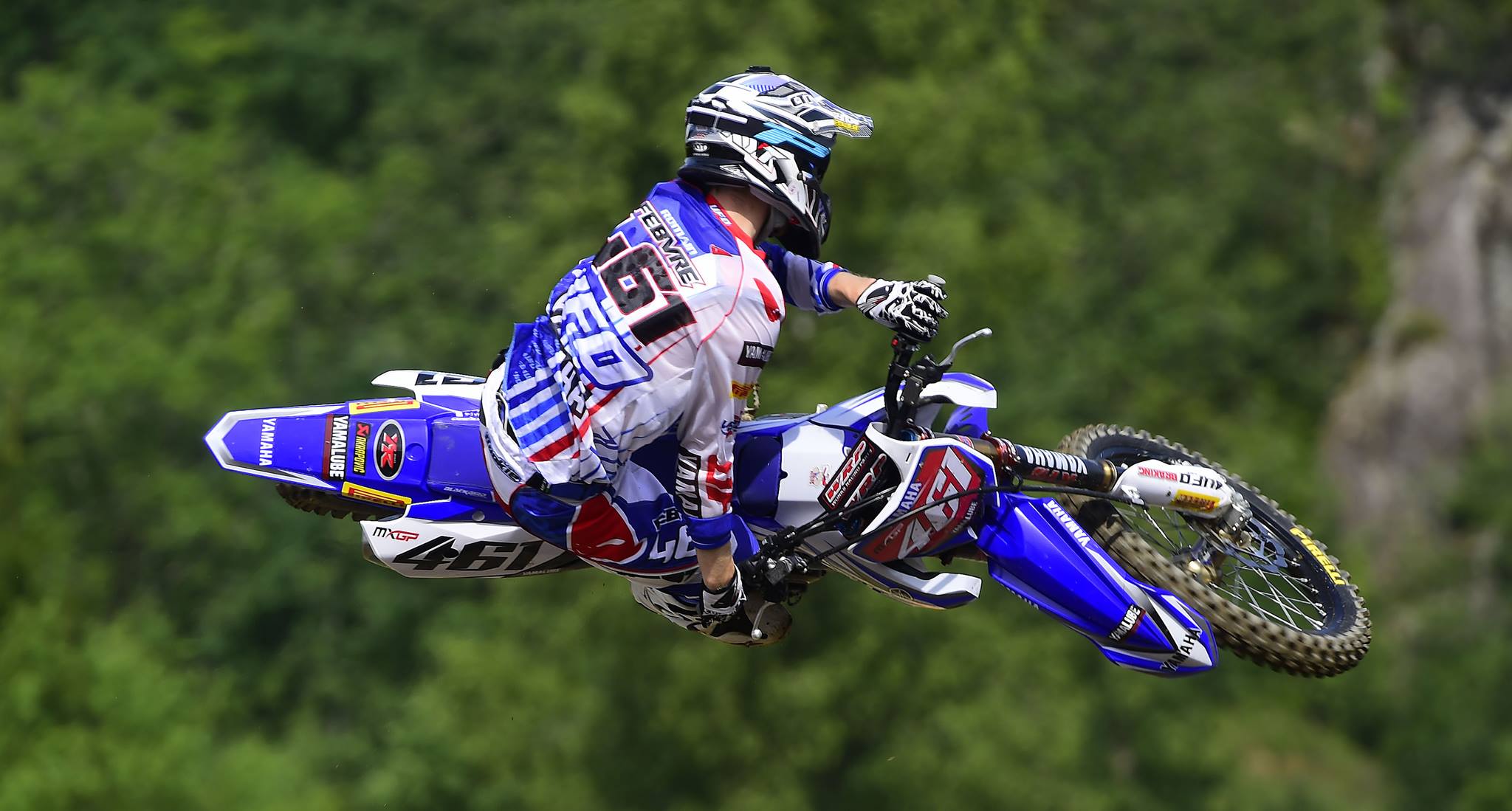 The defending MXGP champion claimed victory at the opening round of the Italian Motocross Championship.
By Hayden Gregory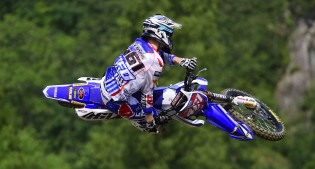 The three round championship has become a regular pre season hit out for MXGP riders as they look to get race ready ahead of the official season. In the opening MX1 race it was Tim Gasjer who looked the goods early before a mechanical issue forced him way back down the pack.
French rider Febvre took advantage of the mishap to streak ahead claiming his first victory of the season starting just where he left off in 2015. Following Febvre was fellow Yamaha rider Jeremy Van Horebeek and HRC Honda's Evgeny Bobryshev in third.
The MX2 race was similarly dominated by Jeffery Herlings who looked impressive in his first professional outing since suffering a broken femur mid last year. The win was never in doubt as the king of the sand led home Michele Cervellin and Max Anstie.
The final race of the day saw all riders combine for an all out hit out. The top MX1 and MX2 riders locked horns with Russian rider Bobryshev enjoying the spoils. MX1 winner Febvre continuously challenged for the lead however Bobryshev held strong to take the points. Van Horebeek claimed his second podium finish for the day in third while Herlings was the pick of the MX2 riders claiming fourth.
MXGP Moto Results
1 461 FEBVRE Romain 30:03.572
2 89 VAN HOREBEEK Jeremy 30:11.632
3 777 BOBRYSHEV Evgeny 30:13.589
4 12 NAGL Max 30:29.728
5 21 PAULIN Gautier 30:41.613
6 40 LEOK Tanel 30:52.654
7 259 COLDENHOFF Glenn 30:55.509
8 39 GUARNERI Davide 30:58.080
9 19 PHILIPPAERTS David 30:59.451
10 17 BUTRON OLIVA Jose Antonio 31:03.506
11 92 GUILLOD Valentin 31:33.817
12 5 GRAEME Irwin 31:37.266
13 999 GONCALVES Rui 31:41.737
14 77 LUPINO Alessandro 31:43.677
15 243 GAJSER Tim 28:32.230
16 13 MONNI Manuel 30:18.273
17 31 SNOW Alex 30:46.225
18 878 PEZZUTO Stefano 31:15.673
19 18 REDONDI Giacomo 31:22.501
20 80 MARINI Thomas 31:45.251
MX2 Moto Results
1 84 HERLINGS Jeffrey 29:25.557
2 747 CERVELLIN Michele 30:45.138
3 99 ANSTIE Max 30:45.543
4 132 KUTSAR Karel 31:08.070
5 161 OSTLUND Alvin 31:19.337
6 64 COVINGTON Thomas 29:29.365
7 426 MEWSE Conrad 29:29.855
8 50 BARR Martin 29:33.920
9 174 SMITH Alfie 29:40.791
10 15 BONINI Davide 29:43.133
11 105 GENOT Cyril 29:43.913
12 144 LESIARDO Morgan 29:45.307
13 251 GETTEMAN Jens 29:59.438
14 321 BERNARDINI Samuele 30:04.984
15 101 ZARAGOZA Jorge 30:23.590
16 303 FORATO Alberto 30:29.298
17 214 TRICKET Lewis 30:29.521
18 651 TINKLER Kade 30:42.787
19 85 FURLOTTI Simone 30:44.285
20 949 CONTESSI Alessandro 30:52.190
MXGP/MX2
1 777 BOBRYSHEV Evgeny 29:32.977
2 461 FEBVRE Romain 29:34.469
3 89 VAN HOREBEEK Jeremy 30:07.827
4 84 HERLINGS Jeffrey 30:09.175
5 17 BUTRON OLIVA Jose Antonio 30:27.170
6 243 GAJSER Tim 30:42.227
7 39 GUARNERI Davide 30:49.929
8 19 PHILIPPAERTS David 30:53.495
9 12 NAGL Max 30:59.878
10 92 GUILLOD Valentin 31:00.963
11 77 LUPINO Alessandro 31:03.770
12 5 GRAEME Irwin 31:06.755
13 99 ANSTIE Max 31:07.144
14 21 PAULIN Gautier 31:10.924
15 40 LEOK Tanel 31:13.673
16 747 CERVELLIN Michele 31:15.598
17 50 BARR Martin 31:20.677
18 13 MONNI Manuel 29:34.147
19 259 COLDENHOFF Glenn 29:37.132
20 321 BERNARDINI Samuele 29:53.467