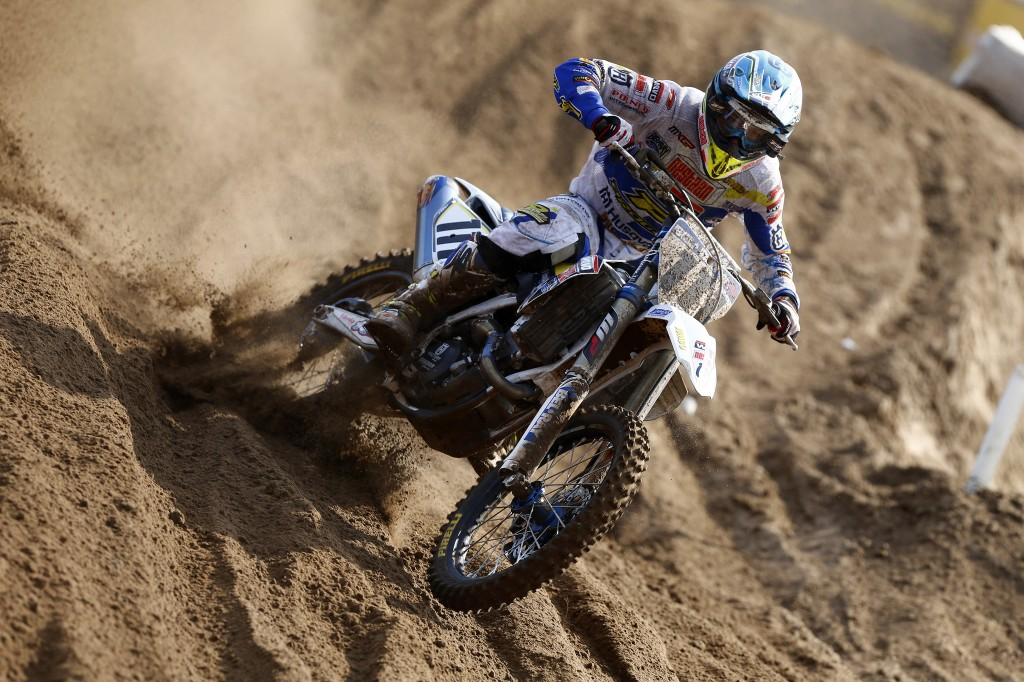 Husqvarna riders Dean Ferris and Todd Waters will have to put all rivalries aside as they line-up up for Team Australia in this year's Motocross of Nations.
By Hayden Gregory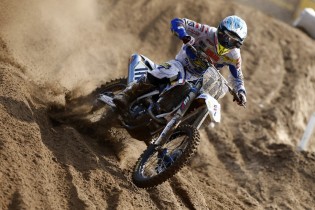 Waters and Ferris have shared a rich history of competition dating back to 2006 when both riders were completing their last year of juniors; trying to introduce themselves on the national scene.
In 2010, Waters was a factory rider and Ferris a privateer for the same brand. Despite being team-mates the two duelled all year for recognition and success
Both riders now find themselves as full time professionals for Husqvarna teams in the MXGP World Championship.  Reward for their successes includes selection in the Australian team for the upcoming MXoN where they will have to unite as teammates and countrymen.
Waters has represented Australia twice previously at the MXoN but missed last year through injury. The Red Bull Ice One Husqvarna factory rider currently sits in 10th place in the MXGP.
"To be picked to represent your country is always a special thing," said Ferris. "It's something every rider dreams of and trains so hard to be a part of.  This year's MXoN is going to be a ripper event. I have been told a bunch of Aussies are coming this year to support the team and I think with Dean, Jay and myself we have a strong team.
"For me this is my first season racing in Europe and with all the tracks being new to me I think it's no different with French MXoN track. I have had some good results this year and with Dean and Jay as team mates I think we have a strong team. With a little luck on our side I'm sure a good result will come.
"Dean and I have been racing closely for years now and have had our problems as any rivals do. But we have a strong rivalry and respect that. We get on fine and it's not the first time we have been team mates in green and gold.
"I have been friends with Jay for a long time now and am pumped for him to make the team and be able to experience the special feeling of racing the MXoN. Overall I think we have a great team and I'm pumped to go racing."
Dean Ferris competed for Australia at the 2013 MXoN showing his worth on the world stage. The Husqvarna Wilvo Nestaan racer amazingly finished second in the MX2 class, helping Australia to a fourth place result. Ferris currently sits in 12th position at the MXGP.
"Being selected is an honour but it also means you've been chosen as one of the best Australian motocross riders and that in itself is worth all the hard work that goes into your training," Ferris stated.
"For myself, it can be a really rewarding weekend as I have some really good settings for that surface on my FC350. As a team, I think we are the dark horses and with some good luck, we can achieve a top-five result.
"It's funny how Todd and I are still racing each other on the other side of the planet. Even here we seem to find each other on the track. Nowadays we say g'day to each other and have a yarn every now and then. I have a lot more respect for him as a racer as I've matured myself. As a bloke, he's pretty chilled. Not much worries the North Queenslander."
Australian MX2 champion Jay Wilson will line-up as the third green and gold team member when the event kicks off at Ernée, France, September 26/27.