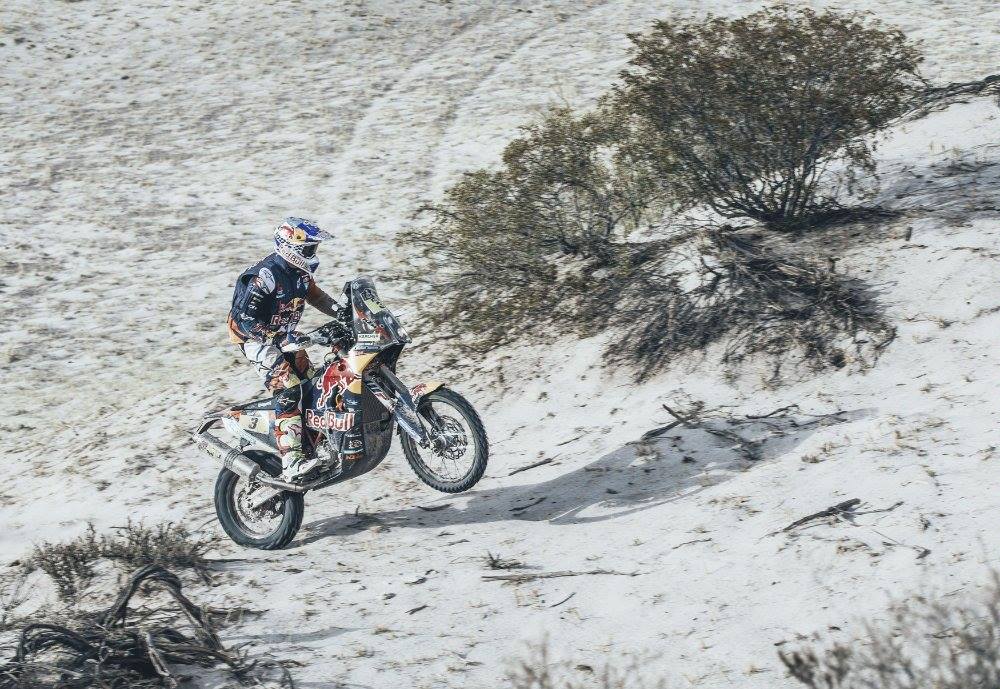 Toby Price has finished third overnight at stage 10 of the Dakar Rally, holding onto a 23 minute outright lead.
By Hayden Gregory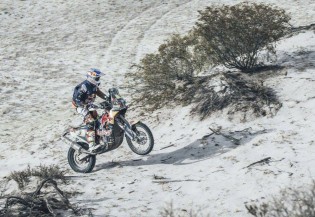 In one of the more testing stages, seven race veteran Stefan Svitko claimed victory finishing the leg in 3 hours 47 minutes and 23 seconds. Svitko showed strong navigational skills across the dunes cementing his second place overall standing.
Following Svitko across the line was Honda's Kevin Benavides clocking in less than three minutes behind the leader. Another consistent stage by Aussie rider Toby Price has kept him right in the hunt for the Dakar Championship. Price only gave up five minutes and 47 seconds to Svitko ensuring he still maintains an overall lead of 23 minutes.
"It was a key stage." Price admitted. "I took it easy because my motorcycle struggled in the heat yesterday. I also focused on navigating.

"Two chaps came from behind and caught up with me, but I can't complain, it was a good stage. I can ride a bit more defensively now, no need to attack to gain time like I did yesterday.
"I've got some margin, but no guarantee. Anything can happen, I've got to continue working. I must avoid any mistakes or missing waypoints. What's important is to be in good shape and ready to kick it up a notch if necessary." Price added.
Paulo Goncalves who was the point of much conversation following stage nine performed extremely well to take out fourth place. Goncalves was able to repair bike damage with his team mates during the night that seriously threatened his chances of finishing the race.
Third place overall is a three way battle between Quintanilla, Meo and Benavides with less than three minutes separating the group of riders.  No doubt all of them will be pushing over the last few stages to try and land on the final Dakar podium.
Stage 11 is a 712 km journey from La Roja to San Juan including a 431km timed special.
STAGE 10:
1st – SVITKO // KTM
2nd – BENAVIDES
3rd – PRICE // KTM
4th – GONCALVES
5th – MEO // KTM
6th – QUINTANILLA
7th – RODRIGUES
8th – BRABEC
9th – VAN BEVEREN
10th – FARRES GUELL // KTM
18th – VILADOMS // KTM
40th – SANZ // KTM
GENERAL STANDINGS (After Stage 10):
1st – PRICE // KTM
2nd – SVITKO // KTM +00.23.12
3rd – QUINTANILLA +00.42.49
4th – MEO // KTM +00.44.04
5th – BENAVIDES +00.45.10
6th – RODRIGUES +00.56.17
7th – BRABEC +01.12.08
8th – GONCALVES +01.14.45
9th – FARRES GUELL // KTM +01.15.09
10th – VAN BEVEREN +01.21.55
15th – VILADOMS // KTM +03.20.02
17th – SANZ // KTM +03.22.42