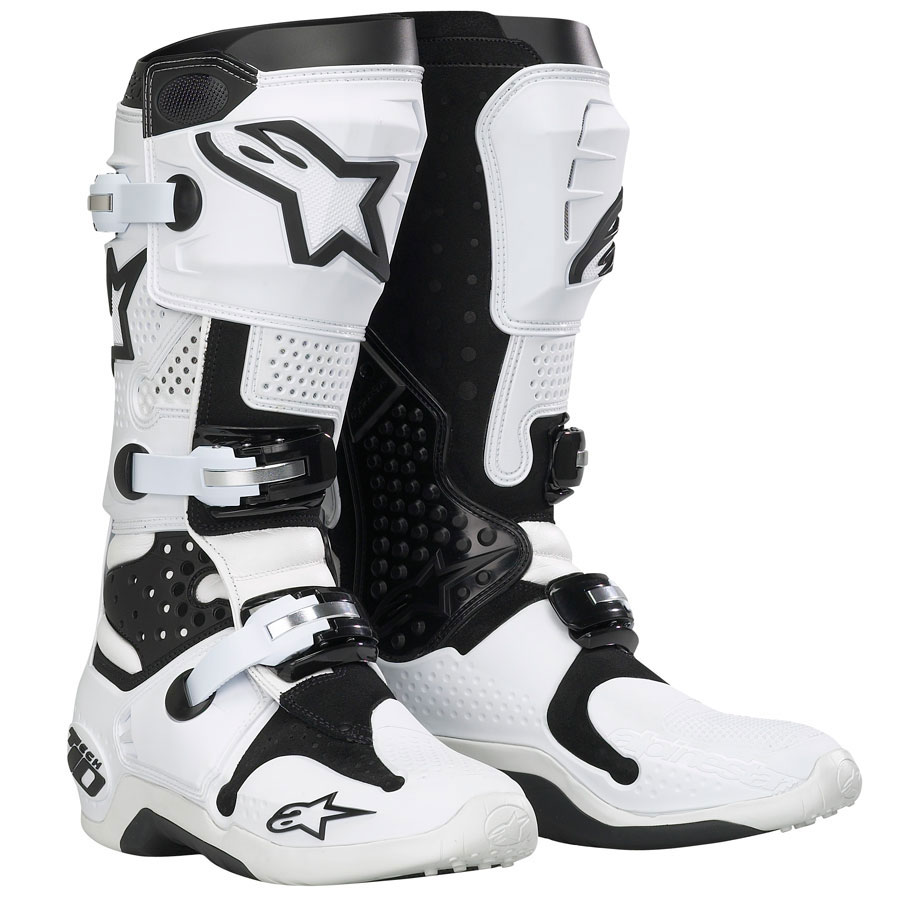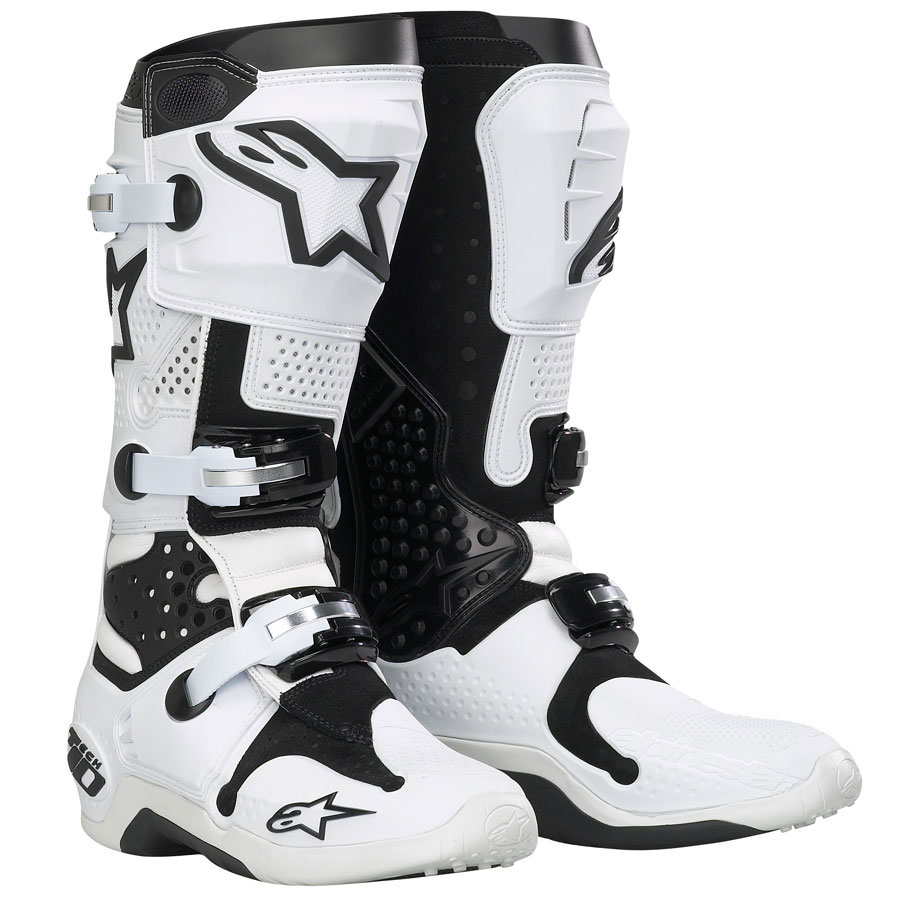 I don't go through boots all that fast. I've been swapping between the same two pairs regularly for the past two and a half years and they've still got life in them. When the Tech 10s arrived I kinda didn't want to give up my well-worn-in boots. I've literally travelled the country and the world in them and we've got to know each other. They loved me for who I am and I … well, that just got weird.
The Tech 10 is the Ron Burgundy of boots. You may have heard of them. They're kind of a big deal. People — know them.
The Tech 10 runs booties and, man, are they fancy booties. They are Michael Jackson flash, but much safer to little children. By the time you've got your feet into the booties and then into the boots themselves, you feel like you could go kick Brock Lesnar in the shins. The overall feel is so solid and yet not overly restricting and really is the amazing thing about the Tech 10.
Running just three straps, the boots aren't hard to do up, with buckles that you wish you could flog their maker with. I run thick socks and knee braces but I haven't had any dramas with fit except for a brief moment on the very first wear.
The amount of thought that's gone into the Tech 10 in terms of safety is mind blowing. It starts with torsion bars on the booties and runs through the shell and sole construction. Here's to a couple of years in the Tech 10s.
— Damien Ashenhurst
Contact: Monza Imports