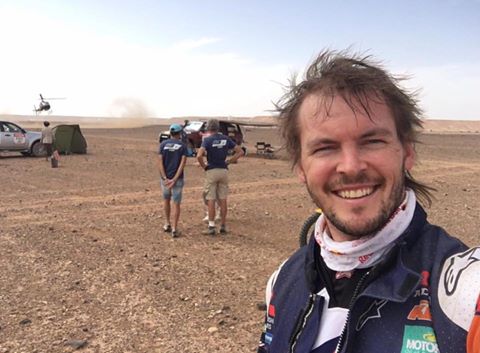 The Australian rider holds pole position with two stages left to race.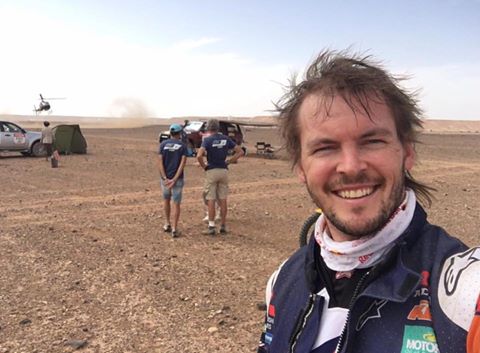 By Hayden Gregory
Riders will be happy to see off the marathon stage after a gruelling two days whereby no mechanical support was allowed. The unforgiving desert pushed riders to the limit and Argentinian Kevin Benavides would top stage three after a 390km ride, 315 of which were timed.
Red Bull KTM rider Toby Price would follow in second place 51 seconds behind Benavides. Austria's Matthias Walkner finished the stage in third with Sam Sunderland and Pablo Quintanilla rounding out the top five.
Toby Price continues to lead the overall, two minutes ahead of rivals Sunderland and Benavides.
"After the holdup I put in some extra time on my tires to go flat out to make up the time, but other than that it was good," Price recalled. "We navigated at the front all day and I didn't make any navigation errors, only small things, so we got through well. Stage three today was definitely difficult with the navigation. I was glad to be at the finish line on both days and to get the marathon out of the way. The bike is in good shape and we're looking forward to stage four. Tomorrow will be difficult but I go off second behind Kevin (Benavides) and at the moment I'm battling with Sam so it's going to be a tight one right to the finish. As long as we can stay on the navigation and don't make any big errors it should be good."
The 2016 Dakar Champion will start stage four in second place, allowing Beanvides the duty of open track navigation.
Results Stage 3 OiLibya Rally 2016
1. Kevin Benavides (ARG), Honda, 3:13:05 h
2. Toby Price (AUS), KTM, +51 sec
3. Matthias Walkner (AUT), KTM, +1:04 min
4. Sam Sunderland (GBR), KTM, +1:28
5. Pablo Quintanilla (CHI), Husqvarna, +3:00
Standings OiLibya Rally 2016 after 3 of 5 stages
1. Price, 6:55:26 h
2. Sunderland, +1:58 min
3. Benavides, +2:29
4. Quintanilla, +11:16
5. Helder Rodrigues (POR), Yamaha, +15:06