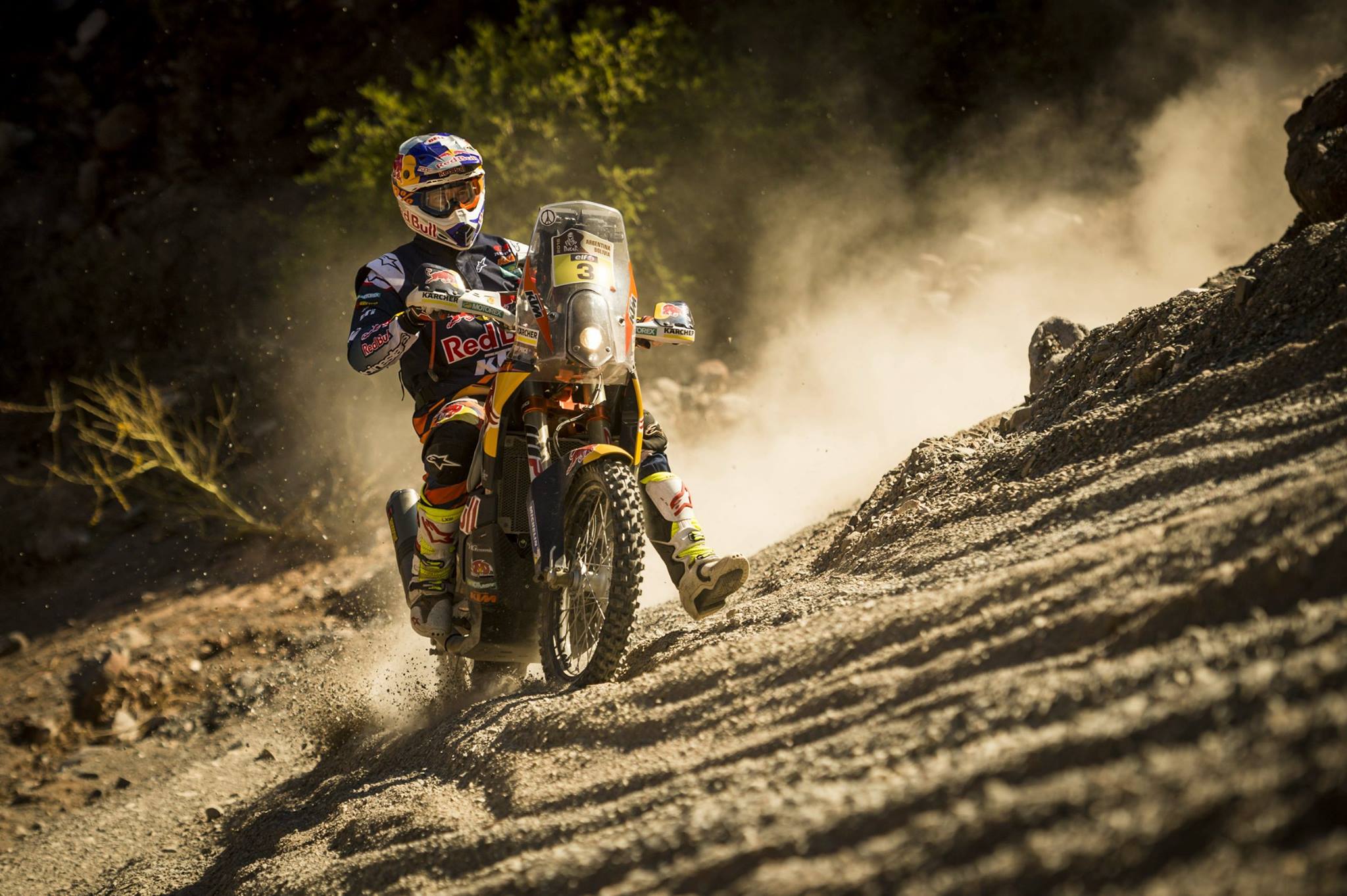 A fourth stage win has handed Toby Price overall lead at the Dakar Rally.
By Hayden Gregory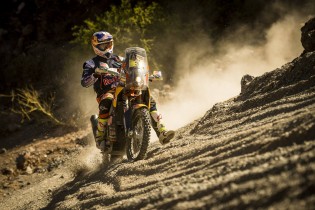 Stage eight marked another successful run for Price navigating the 394km route from Salta to Belen with strong intent. The Aussie turned a 3:12 deficit into a 2:05 lead switching places with Paulo Goncalves at the top of the leader board.
"It was never perfect," Price said.
"We still made a couple of little errors in there. I think we got a little bit lucky on a couple of caps. When we got to the end the way point opened for me and I was all good to go. 
"If I'd had to lead out a stage like that I think it would've been pretty good. It's been a good day. We're in first at the moment. There are still a few guys coming through, so anything can happen between now and then. 
"We really got a good day in and I'm stoked to be here. With Paulo, me and him are battling. It's pretty much day for day. We take time off each other and I think it's going to come down to minutes and seconds by the end of the week. He's a real strong competitor and he's got a lot more navigation skills than what I do, but we're trying our best and keeping ourselves in front as much as we can. 
"It is a little bit stressful, but once you throw your leg over the bike and you get going, we just have to make sure we make all the right calls and be confident with what we decide to do. We did that today and we've come out pretty good. 
Price dominated the dunes in a near flawless performance. Goncalves recovered from an early stage crash to finish behind Price while Chilean rider, Quintanilla rounded out the top three. In overall standings Price leads from Goncalves with Stefan Svitko holding on to third place, 14 minutes behind the Australia.
Stage 8 Results
1 –Price 4:33:14
2 – Goncalves +5:17
3 – Quintanilla +6:32
4 – Svitko +8.02
5 – Benavides +8:06
Overall Standings 
1 – Price 27:28:56
2 – Goncalves +2:05
3 – Svitko +14:14
4 – Quintanilla +21:26
5 – Benavides +25:55