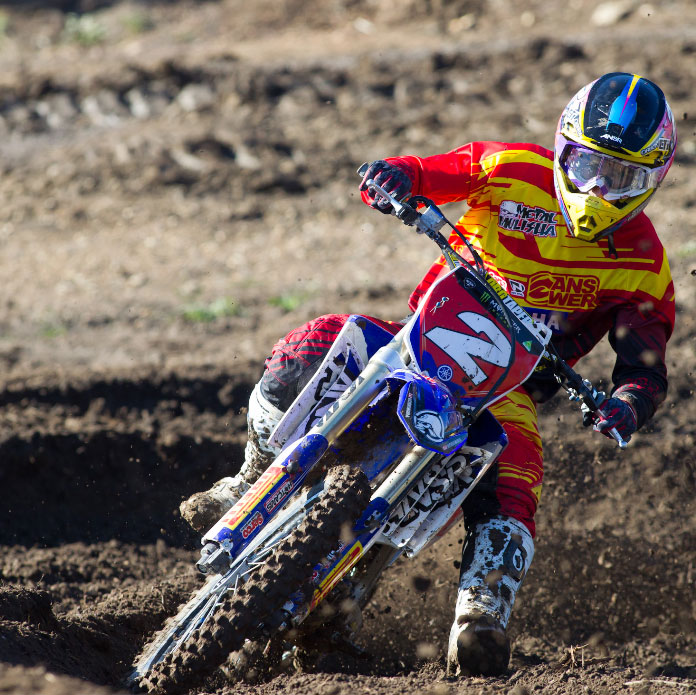 The Serco Yamaha pairing of Luke Styke and Luke Clout continued to hog the podium limelight after another successful round at the MX Nationals over the weekend.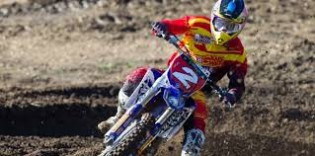 Championship leader Luke Styke won the round while team mate Clout slotted into third place on the day after facing a tough, wet, rutted and challenging Broadford circuit in Victoria.
Styke made it three round wins out of four so far this year with another impressive performance at Broadford. He was a man on a mission and took control of race one early and broke out to a comfortable lead by the midway point, only to make a mistake and stall the bike, dropping him back to second. He was then unable to make up the lost time and took second for the moto.
But there were to be no mistakes in moto two and Styke hit the front from the get go and simply never let it go. He again raced away out front and rode a flawless race to take a confidence boosting victory and with it, the overall round victory.
"I was so angry after moto one," fumed Styke. "Professional racers don't stall bikes and I was so angry at myself for making such a stupid mistake. So, I gave myself no option but to win moto two and with the help of the Serco Yamaha team and Rab, my mechanic, we got it done and gained a few more points lead in the championship chase," Styke signs off.
Luke Clout also battled bravely to finish third for the round. His day didn't start off that well as he collided with another rider in the opening laps of race one and damaged his wheel with a handful of spokes being ripped out. The wobbly front wheel meant Clout had to proceed with caution as he couldn't jump the bike aggressively or hit big braking bumps. He nursed the bike home for a respectable sixth place.
Moto two was better and he had a clear run and was able to finish the race in third and his combined scores of 6-3 gave him third overall for the round and cemented his second place running in the championship.
"All things considered, today was pretty good. Nothing could be done about the front wheel issue in race one and I just had to keep circulating as fast as I could without causing any more damage, while race two was pretty uneventful as I wasn't able to get onto the two guys ahead of me and just rode around in third," Clout said.
The Serco Yamaha team now turn their attention to round five of the MX Nationals to be held at the Conondale Circuit on Queensland's Sunshine Coast, in two weeks' time.
To follow the Serco Yamaha team on Facebook; www.facebook.com/sercoyamaha or on Instagram; @sercoyamaha
For a full list of results and more information on the MX Nationals; www.mxnationals.com.au
Round Four Results – Broadford
MX2
1st Luke Styke – 67 (Serco Yamaha)
2nd Josh Cachia – 67
3rd Luke Clout – 55 (Serco Yamaha)
4th Brock Winston – 54
5th Ryan Marmont – 54
6th Kayne Lamont – 49
7th Rhys Carter – 48
8th Dylan Peterson – 45
9th Kieran Scheele – 44
10th Takeshi Katsuya – 43
Championship Standings After Round Four
1st Luke Styke – 269 (Serco Yamaha)
2nd Luke Clout – 239 (Serco Yamaha)
3rd Brock Winston – 214
4th Josh Cachia – 212
5th Kale Makeham – 199
6th Kayne Lamont – 183
7th Geran Stapleton – 170
8th Takeshi Katsuya – 164
9th Matt Ryan – 160
10th Rhys Carter – 159