Round by round dedicated magazine announced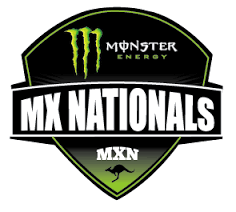 Monster Energy MX Nationals fans from all over the globe can already feel that they are in for a real treat this year! With details released today of the live broadcasting schedule of the action packed series, an MX Nationals online magazine would be the icing on the cake for our loyal band of motocross lovers!
Well, lucky for you, this year, Williams Event Management has put together some of the greatest motorcycling content out there to provide you with an online magazine like no other. The MXN MAG!
Each round we will make available to you an online magazine, full of latest news, rider profiles, schedules, rider lists, and photos that you can download straight onto your Iphone or Ipad.
At only $1.99 per issue, or subscribe for twelve months for only $9.49, the MXN Mag is value for money, and your piece of Australian Motocross history to keep forever.
The magazine can be downloaded simply from the Apple 'App store', and once downloaded will appear in your 'newsstand' on your Iphone or Ipad ready for payment. Once payment is received, the MXN MAG is yours to enjoy!
Just to give our loyal following that little bit of extra love, when you purchase either one issue of the MXN MAG or subscribe to the magazine for twelve months, you will also receive the MX Nationals 2013 Yearbook completely free.
We promised big things in 2014, and we will deliver! The question is, what could possibly be in store next for the Monster Energy MX Nationals? You will have to come along for the ride to find out!
MXN Mag is currently only available through the Apple 'App Store' but is coming soon to 'Google Play' for Android users.