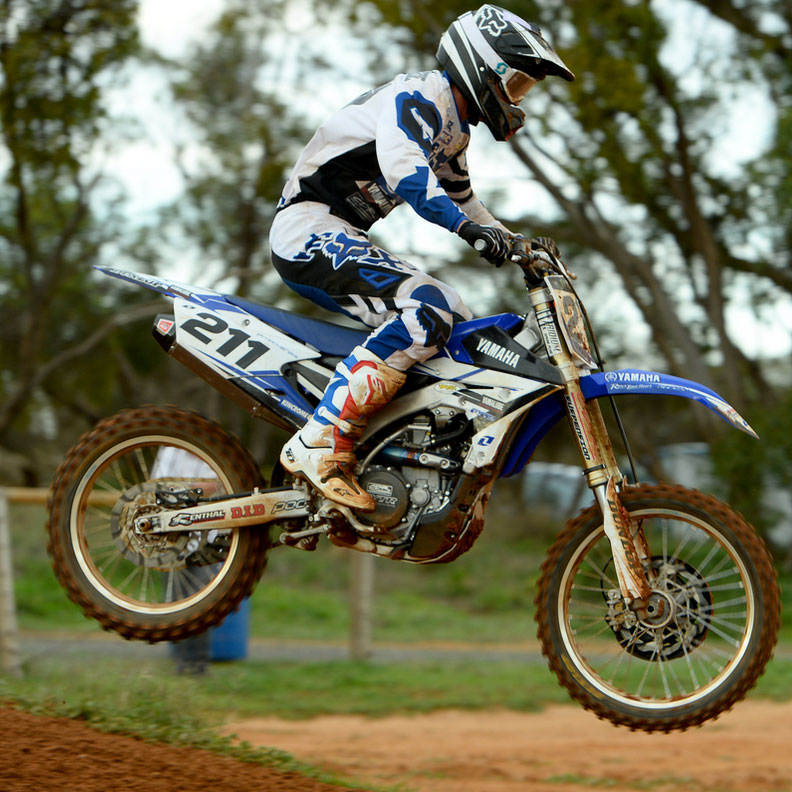 CDR Yamaha's Billy Mackenzie turned in his most consistent performance of 2014, so far, taking second place at round four of the MX Nationals held at Murray Bridge over the weekend.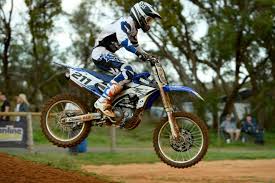 Mackenzie, mounted on his YZ450F in the premier MX1 division, had been searching for some consistency in his racing this season after showing plenty of speed at earlier rounds but unable to put two races together to nail down a solid podium result.
In near perfect conditions, Mackenzie ran up front right from the get go, setting fast lap times in practice and finishing fifth in the Go Pro Superpole challenge.
In racing, Mackenzie continued that good form and came home with a pair of third place finishes to claim second for the round in what he hopes to be the new benchmark for his racing in 2014.
Mackenzie holds down fifth place in the championship after four rounds.
"At every other round I have had good and not so good motos, so it was important that I put together two good motos today and not make any mistakes. I can't afford to keep doing that and losing points to the leaders in the championship so I needed to get my act together and get it done.
"I went well last year here so I felt good coming in and the CDR Yamaha team have the bike working really well. I'm looking forward to racing in the sand in WA at the next round and with it being the three race format next week, the importance of consistency is again critical," Mackenzie ends.
Jay Marmont battled hard for a pair of 11th place finishes on his way to 11th overall. Marmont is still to find top form so far in 2014 but continues to work hard during the week to find the missing magic.
Jay currently runs in ninth place.
"I'm really happy with the bike and love racing it, I just need to pick up my game," Marmont states. "We have the WA round next week in the sand and I have done well there previously, so I hope I can turn my season around there."
"It was a better weekend for Billy," states CDR Yamaha owner Craig Dack. "Each week we discuss the limiting of mistakes and with his age and experience he shouldn't let those mistakes creep into his riding, so it was good to see him put that into practice this weekend.
"Jay is still working hard and I think the WA round will suit him this weekend. He is fit and three races in the sand will be tough but I think Jay has what it takes for that environment," Dack concludes.
Round five of the MX Nationals hits the sands of Wanneroo this weekend and as always will be one of the most challenging rounds of the championship.
For more info on the MX Nationals. www.mxnational.com.au or to follow the CDR Yamaha team on Facebook, www.facebook.com/cdryamaha or on Instagram @cdr_yamaha
Round Four Results – Murray Bridge
MX1
1st Kirk Gibbs- 63
2nd Billy Mackenzie – 60 (CDR Yamaha)
3rd Jake Moss – 57
4th Adam Monea – 54
5th Matt Moss – 51
6th Kade Mosig – 47
7th Hayden Mellross – 47
8th Rhys Carter – 46
9th Jacob Wright – 43
10th Sam Martin – 42
11th Jay Marmont – 40 (CDR Yamaha)
Championship Standings – After Round Four
1st Matt Moss – 294
2nd Kirk Gibbs – 281
3rd Adam Monea – 259
4th Jake Moss – 247
5th Billy Mackenzie – 242 (CDR Yamaha)
6th Kade Mosig – 216
7th Rhys Carter – 214
8th Hayden Mellross – 206
9th Jay Marmont – 196 (CDR Yamaha)
10th Jacob Wright 185