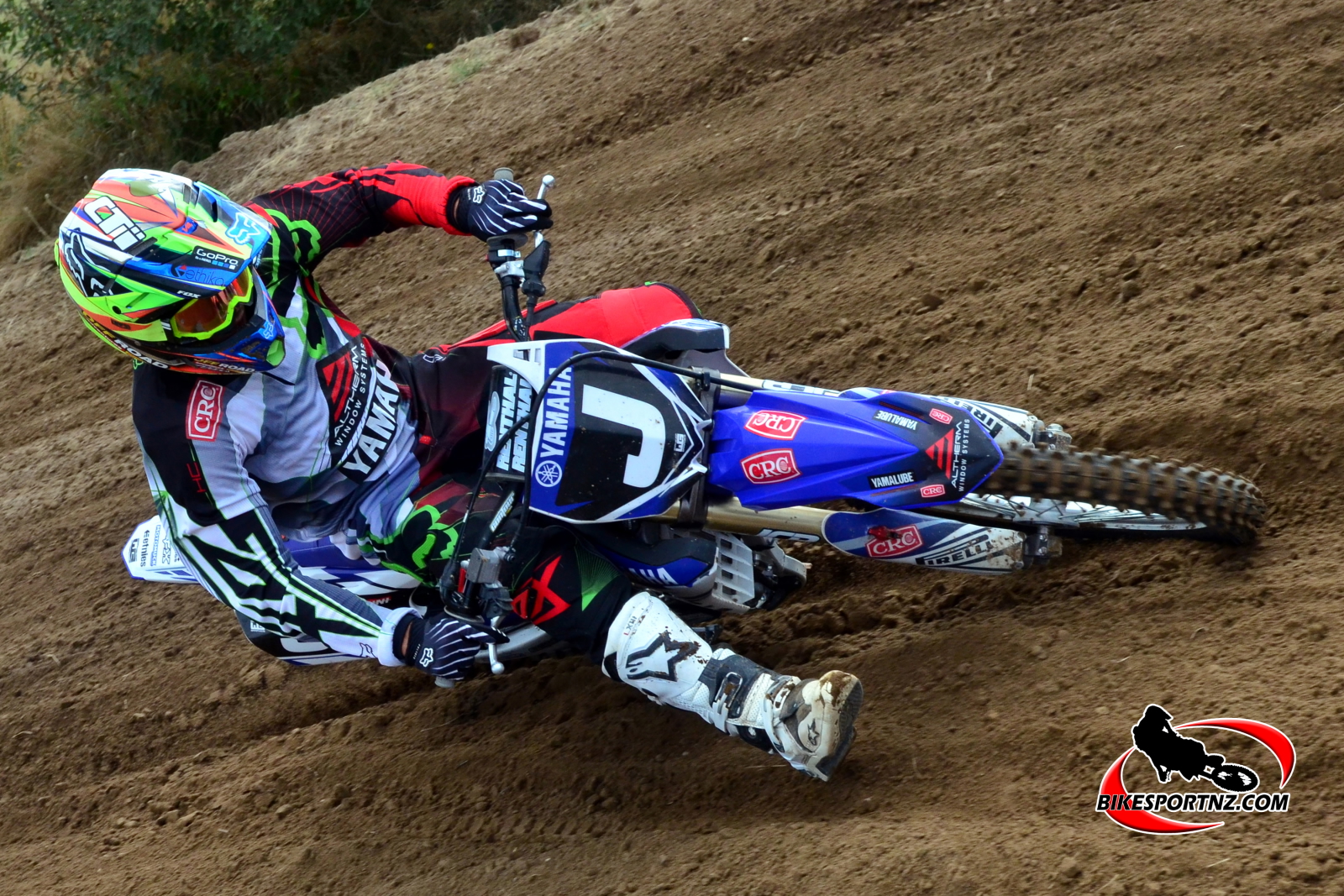 JAY, JOSH AND YMA COMBINE FOR INTERNATIONAL MX ASSAULT
For Immediate Release: Tuesday, December 9, 2014.
Jay Wilson in his NZ colours
MX2 championship contender, Jay Wilson, will front the start line in 2015 on a Yamaha YZ250F with backing from Yamaha Australia and New Zealand's JCR (Josh Coppins Racing) Yamaha in a unique racing arrangement across both countries.
Wilson, already a confirmed starter for JCR Yamaha in the New Zealand Motocross Championships, will carry over several of the JCR team sponsors for his Australian campaign and remain under the guidance of former MX1 MX Nationals champion, Josh Coppins.
"I'm really excited about the new year and the opportunity to race in both New Zealand and Australia and to work alongside Josh Coppins for the full season," Wilson explains. "We have become close friends over the time and his knowledge and input into my racing has been huge and it would be nice to bring home a championship in both countries.
"It's awesome that Yamaha has come up with this deal for me and there is no doubt that the YZ250F is the best bike in the MX2 class. We are still finalising a range of sponsors at the moment, but Fox have come on board with gear as well as in house Yamaha products from GYTR and Yamalube."
"It's going to be a busy season as the New Zealand nationals start at the end of January and then as soon as they are finished its straight back to Australia for the start of our MX Nationals at Horsham. I leave for New Zealand right after Christmas and its full steam into 2015," Wilson said.
Overseeing the international arrangement will be Josh Coppins, former world number two and now manager of the Yamaha race team in New Zealand. Coppins has been a mentor of Wilson over the past few seasons and believes there is more speed in the talented rider.
"Jay is a hard-working and dedicated rider that I think can continue to develop with the right guidance. Jay raced for us here in New Zealand last season and was extremely easy to work with and when the opportunity came up to assist him both here and in Australia, I was keen to help out.
"Jay will run many of the JCR sponsors and we will provide technical guidance and assistance with his Australian campaign. I will also attend several of the MX Nationals rounds with Jay and our goal is to win both championships in 2015," Coppins ends.
Jay has already wrapped up the New Zealand Supercross championship for JCR Yamaha when he took out the MX2 class win at the recently held event on the South Island. His New Zealand motocross season starts in New Plymouth on February 8.
Jay Wilson 2015 Racing Calendar
NZ MX Nats
February 8: Rd 1 New Plymouth
February 22: Rd 2 Timaru (South Island)
March 8: Rd 3 Rotorua
March 15: Rd 4 Pukekohe (Auckland)
OZ MX Nats
March 29: MX Nats RD 1 – Horsham. Vic
April 11/12: MX Nats RD 2 – Appin. NSW
April 25/26: MX Nats RD 3 – Broadford. Vic
May 16/17: MX Nats RD 4 – Murray Bridge. SA
May 30/31: MX Nats RD 5 – Coolum. Qld
July 4/5: MX Nats RD 6 – Raymond Terrace. NSW
July 18/19: MX Nats RD 7 – Shepparton. VIC
August 1 / 2: MX Nats RD 8 – Nowra. NSW
August 22/23: MX Nats RD 9 – Toowoomba. QLD
August 29/30: MX Nats RD 10 – Coolum. QLD
ASX
October 3: ASX RD 1 – Adelaide. SA
October 10: – ASX RD2 – Bathurst. NSW
October 17-18: ASX RD 3 – Phillip Island. VIC
October 24: ASX RD 4 – Newcastle. NSW
November 14: ASX RD 5 – Brisbane. QLD
Credits: Bikesport NZ