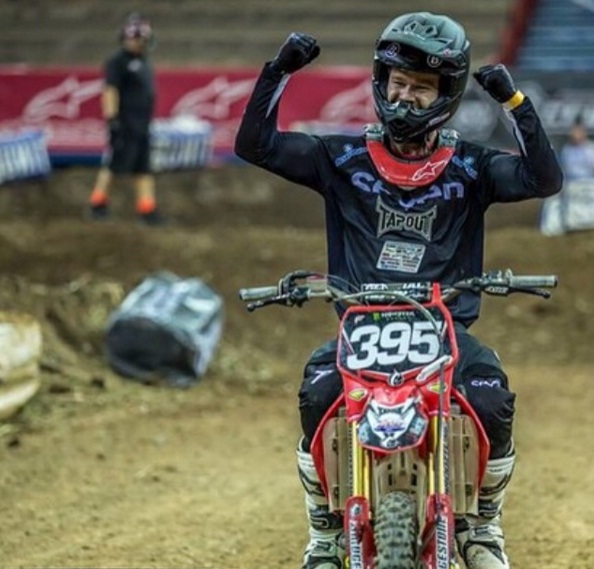 Taylor Potter will join the SX1 line-up in Melbourne after enduring a troublesome year with injury and the late passing off his mother.
By Hayden Gregory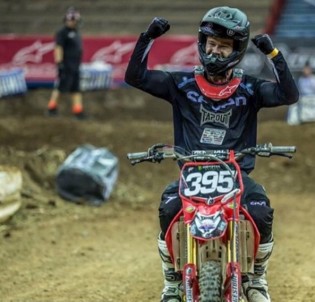 Taylor Potter is no stranger to the championship finishing runner up in the SX2 class last year to American rider Gavin Faith. In the off-season he headed overseas to race in both America and Germany before injuries began to plague his 2015 run. In what has been an extremely tough year for the Victorian he is simply hoping to end on a high as he lines up for the first time in the series.
"I approached Yarrive (Konsky) to see if he had a bike he could lend me to use to prepare for Germany. As well as lending me the bike, he also offered me a ride in the final round," Potter said.
"This isn't the first time Yarrive has helped me behind the scenes with a bike to practice on. There have been several occasions where I have called on a favour.
"It has definitely been a really tough year, I raced injured in America and my family and I have been dealing with my mother's cancer. I got the call up whilst I was in Germany to fly home and Mum passed away last week. I know she is in a happier place now and I will be riding for her this weekend, as well as my entire family and friends.
"Mum always used to say that I have two arms and two legs like every other rider so I have the same chance they have once the race starts. I will be giving it my all this weekend and I hope everyone comes out to support the event," Potter continued.
Potter was offered the chance to contest the final round of the championship by Penrite Honda's Racing team principal Yarrive Konsky.
"When Anthony Rodriguez left due to personal illness we wanted to fill his spot," Konsky explained. "I felt Taylor deserved an opportunity and we provided him with a Honda CRF450 to ride and prepare for both the final round and the German series. 
"It has been a tough year for Taylor and I would love nothing more than to see him end the year on a high, surrounded by friends, family and fans.
"I have known Jennie and Taylor for more than 10 years. I remember coaching Taylor as a junior and the enthusiasm and support he had from his family was infectious.
"As the current number two rider in the SX2 championship Taylor deserved this ride and personally I needed Jennie to know that her son rode for the factory Honda team. I believe Taylor can run inside the top five and I am looking forward to having him in our colours on the weekend," Konsky added.
The final round of the 2015 Penrite Australian Supercross Championship will be held at Melbourne's Knights Stadium on Saturday 5 December.