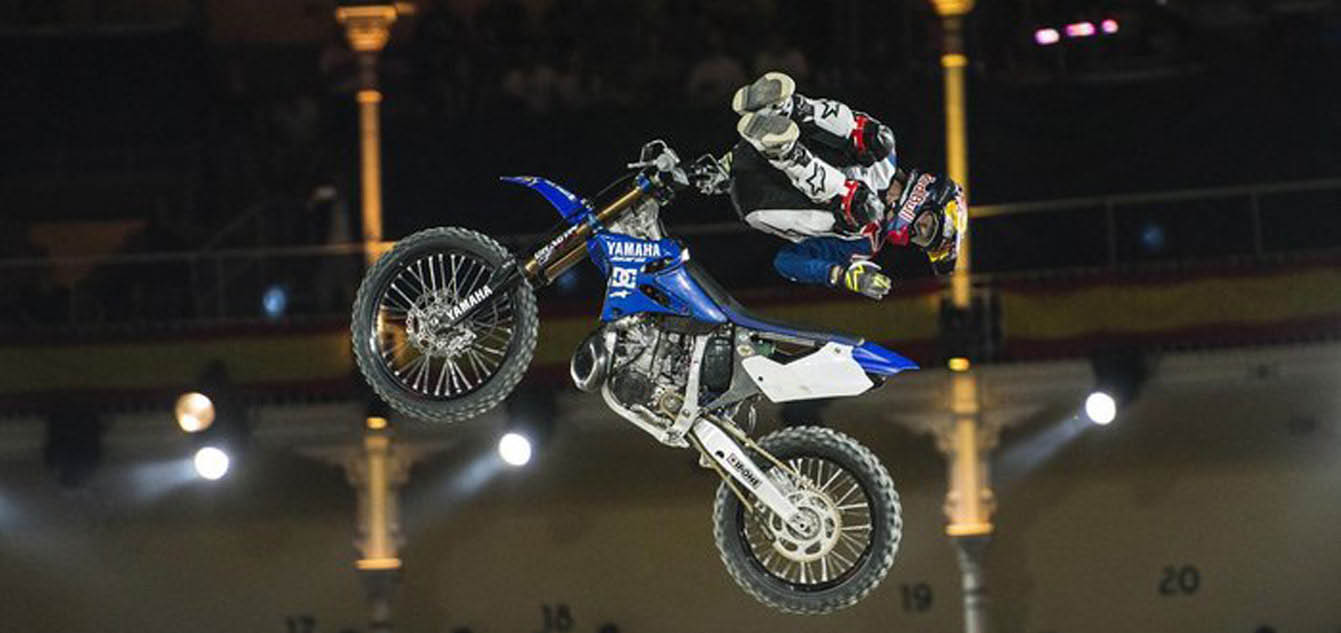 The Frenchman pulled off a stunning victory at the events 15th anniversary.
By Hayden Gregory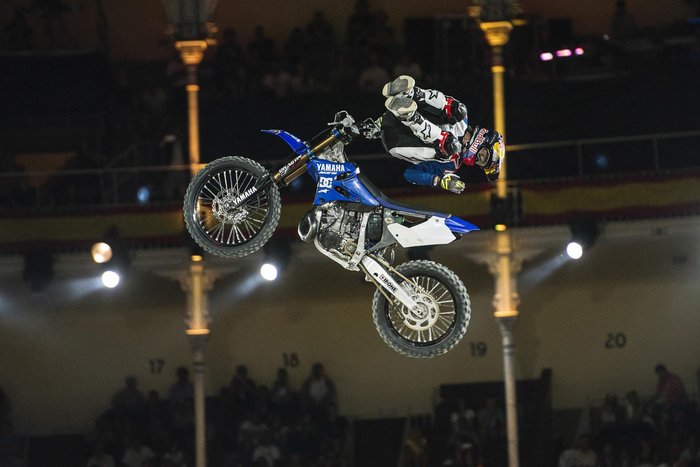 A full house was treated to a sensational night of Freestyle Motocross. With the world's best riders throwing it down, excitement was sure to be on the menu.
Thomas Pagès emerged for victory claiming his fourth consecutive title in Madrid, after pulling off the first Front Flip Flair in competition. The trick blew away his competition and bought the crowd to its feet, as he was awarded all five helmets from the judges to clean sweep the first three-way final in Red Bull X-Fighters history.
"That's insane," said Pagès, "I was really stressed coming here with the new tricks. But it all worked out. Madrid is the best place in the world for FMX. It's incredible. What a place to be!"
Australian athletes Clinton Moore and Josh Sheehan finished in second and third places respectively.
"I'm very happy with my run," said Moore. "It was definitely one one of my best runs ever. I've got a little more homework to do. Hopefully next time I'll be even better prepared and do an even better run."
Red Bull X-Fighters Madrid 2016
1. Tom Pages (FRA)
2. Clinton Moore (AUS)
3. Josh Sheehan (AUS)
4. Levi Sherwood (NZL)
5. Maikel Melero (ESP)
6. Rob Adelberg (AUS)
7. Taka Higashino (JPN)
8. David Rinaldo (FRA)
9. Dany Torres (ESP)
10. Adam Jones (USA)
11. Tom Robinson (AUS)
12. Sebastian Westberg (FIN)