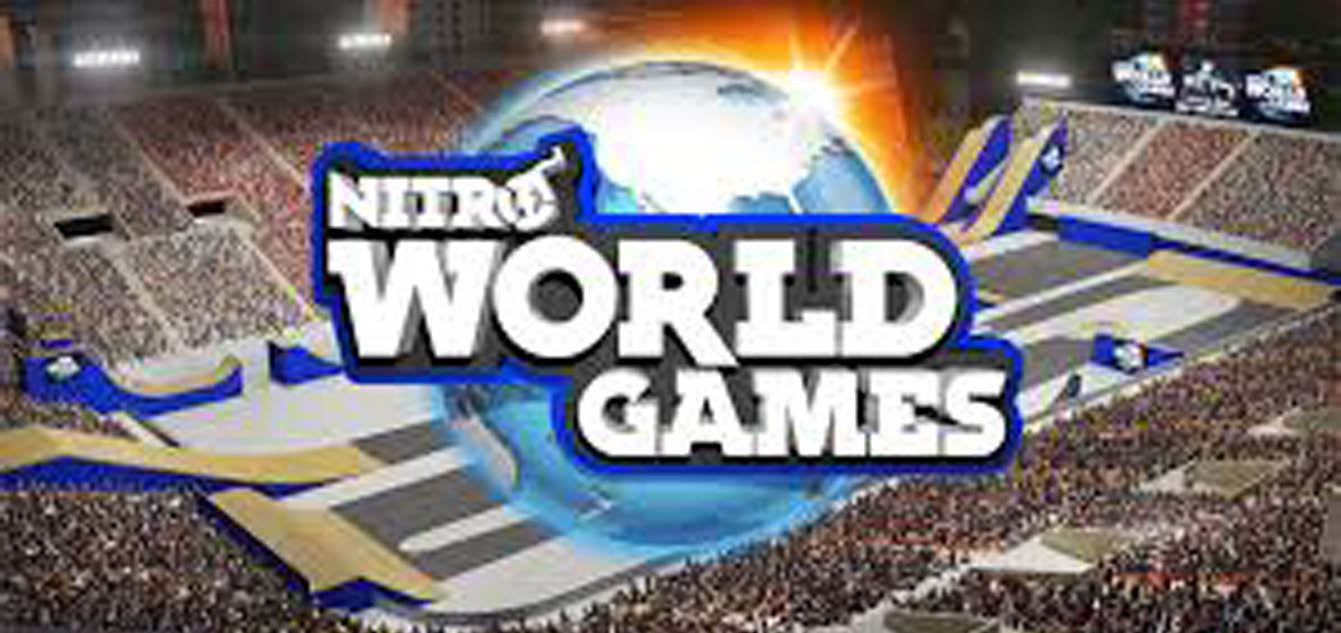 Six Riders Advance From Pre-Qualifiers in Both BMX Triple Hit and BMX Best Tricks, In Addition To Three Newly Announced Wildcards.
Press Release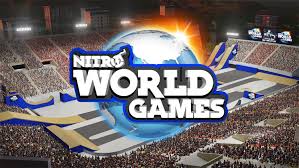 The BMX final qualifying lineup for the highly anticipated Nitro World Games is now complete. Following the announcement of athletes invited directly to the final qualifiers for BMX Best Tricks and BMX Triple Hit, additional riders have advanced from pre-qualifiers that were held at Nitro Circus' Academy of Excellence in California earlier this month. Newly announced today, three more athletes in each competition will also be joining the field as invited wildcards.
Pre-Qualifier Highlight Videos:
BMX Triple Hit
In BMX Triple Hit, Brian Fox, hailing from Florida, USA, earned the top score in the pre-qualifying round. Andy Buckworth and Brandon Loupos, both from Australia and with huge world firsts on their resumes (Superman double frontflip for Buckworth, Cash Roll tailwhip and Cash Roll double tailwhip for Loupos), took second and third. UK natives Alex Coleborn and Ryan Taylor, widely seen as two of the top park riders in the world, grabbed fourth and fifth place respectively, while Arizona, USA's Kevin Peraza rounded out the final list of athletes advancing from pre-qualifiers. These six athletes will join a stellar list of riders already invited to the Triple Hit Final Qualifier event, taking place on July 15 at Rice-Eccles Stadium. Three wildcard athletes were also just announced, and include Southern California's vert master TJ Ellis, a competition favorite who famously hucks a huge frontflip tailwhip when the chips are down, the U.K.'s Ben Wallace, X Games medalist and holder of the Guinness World Record for highest backflip on a bike, as well as six-time X Games medalist, and one of the best park riders on the planet, Venezuela's Daniel Dhers.
BMX Best Tricks
In BMX Best Tricks, Andy Buckworth and Brian Fox qualified in this event in addition to their spots on the BMX Triple Hit list, taking first and sixth place, respectively. Joining them, in a stunning development, is Nitro Circus Live all-around star Gavin Godfrey. Determined to push his skills and compete against the best in the world, Godfrey jumped at the chance to compete for a spot and astonishingly leaped into second place at the pre-qualifying event. Up-and-comers Dominic Kirkham and Alex Landeros then took third and fourth place. Brandon Schmidt is another athlete stepping up and making waves outside of his regular discipline. A snowboarder and contraptions specialist on the Nitro Circus Live tour, Schmidt shocked onlookers by placing in the top five. Three more athletes have also been added to Best Tricks as wildcard selections: Seven-time X Games medalist Vince Byron, the world's first triple and quadruple backflipper Jed "The Warrior" Mildon, and Andrew "Mini" Ahumada, who recently battled against Ryan Williams in attempt to land the massive first BMX triple frontflip, will all compete in the July 15 Nitro World Games final qualifying event.
The 19 final qualifiers in both BMX Triple Hit and in BMX Best Tricks will clash at Rice-Eccles Stadium on July 15 – the day before the inaugural Nitro World Games. Only the eight highest scoring riders in each event will advance. See below for the full list of athletes advancing to the BMX Triple Hit and BMX Best Tricks final qualifiers.
BMX TRIPLE HIT FINAL QUALIFIERS
| | | | |
| --- | --- | --- | --- |
| Nick Bruce | Kurtis Downs | Logan Martin | Ben Voyles |
| (USA) | (USA) | (AUS) | (USA) |
| Andy Buckworth | TJ Ellis | Kevin Peraza | Colton Walker |
| (AUS) | (USA) | (USA) | (USA) |
| Pat Casey | James Foster | Daniel Sandoval | Ben Wallace |
| (USA) | (USA) | (USA) | (GBR) |
| Alex Coleborn | Brian Fox | Colton Satterfield | Zack Warden |
| (GBR) | (USA) | (USA) | (USA) |
| Daniel Dhers | Brandon Loupos | Ryan Taylor | |
| (VEN) | (AUS) | (GBR) | |
BMX BEST TRICKS FINAL QUALIFIERS
| | | | |
| --- | --- | --- | --- |
| Andrew Ahumada | James Foster | Brandon Loupos | Jaie Toohey |
| (AUS) | (USA) | (AUS) | (AUS) |
| Andy Buckworth | Brian Fox | Todd Meyn | Zack Warden |
| (AUS) | (USA) | (AUS) | (USA) |
| Vince Byron | Gavin Godfrey | Jed Mildon | Matty Whyatt |
| (AUS) | (USA) | (NZL) | (AUS) |
| Pat Casey | Dominic Kirkham | Colton Satterfield | Ryan Williams |
| (USA) | (USA) | (USA) | (AUS) |
| Kurtis Downs | Alex Landeros | Brandon Schmidt | |
| (USA) | (USA) | (USA) | |