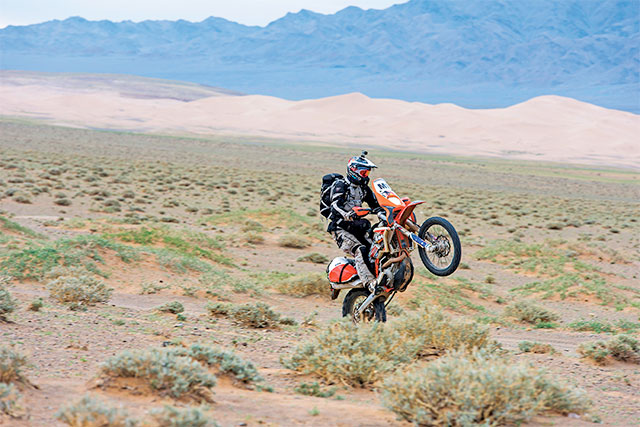 Following the success of their first extreme adventure film, Motonomad – a 7000km journey from Austria to the Pyramids of Egypt – Motology Films brings you the next extraordinary chapter.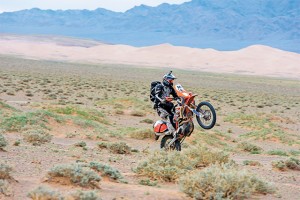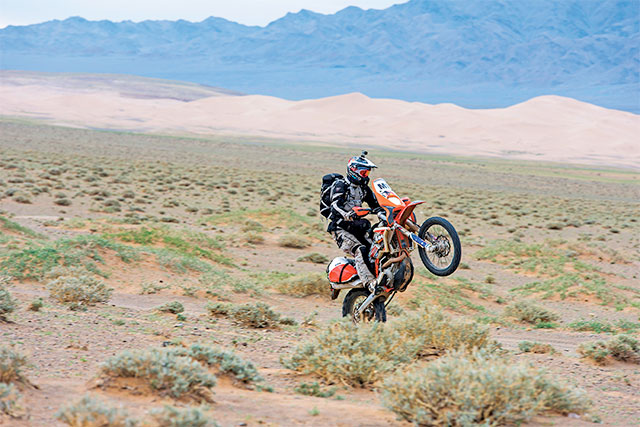 Press Release
Motonomad II – Riders of the Steppe, a 9000km motorcycling odyssey from Kazakhstan to Mongolia.
"An adventure of this ambitious scale requires a release to match," says Greg Chambers, KTM Australia Marketing Manager.
"So we at KTM Australia are pleased to announce a cinematic screening of Motonomad II will be held at the Hoyts Australia Entertainment Quarter in Sydney on Wednesday, April 27th 2016 at 6.30pm."
"The cinema screening will offer adventure enthusiasts the chance to be the first in the world to see MOTONOMAD II," states Chambers.
"With the added bonus of seeing all the action on a big screen. Viewers are encouraged to arrive early for the chance to grab some giveaway goodies from KTM, as well as a photo with the actual M1."
Motonomad II – Riders of the Steppe – pays homage to nomadic life, with three riders attempting to live entirely off their KTM motorcycles as they explore the vast deserts and perilous gorges of Central Asia.
From Kazakhstan through to Russia, they venture deep into Siberia's Altai Mountain range and attempt to cross the great Steppes of Mongolia. Traversing flooded rivers, snow capped mountains and baking hot deserts, hardship tests their friendship as they race toward the capital of Mongolia to witness the country's greatest celebration, the Naadam festival.
Their journey is a true testament to living on a motorcycle, and a cultural insight into one of the greatest empires in the history of the world, the reign of Chingis Khan's Mongolian Horde. Motonomad II is more than a motorcycle journey, it's a life adventure.
To purchase your MOTONOMAD II – Riders of the Steppe cinema screening tickets, Click Here