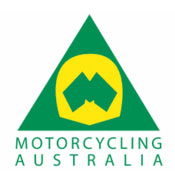 New Australian Supercross Championship set to flourish

The 2015 instalment of the Australian Supercross Championship promises to be the biggest and best yet after the announcement of a series restructure today.
The revamped six-round series, which will be coordinated by Motorcycling Australia (MA) and encompass rounds in four states, will feature SX1, SX2, SXD and Junior classes.
Australian Supercross Championship Coordinator Mark Luksich, who stood down from his role as Chairman of the MA Motocross Commission to oversee the series reshuffle, said the changes were brought about to provide more stability for the Championships.
"We are very excited to announce these new changes for the 2015 Australian Supercross Championship season, and we have worked hard to make this series the best it can be for the riders, organisers, officials, fans and the industry in general," Luksich said.
"The main change is that we have moved away from one exclusive promoter to four different promoters for 2015.
"The main problem with the last 10 years of Supercross has been uncertainty of what the calendar will be the following season whilst the promoter determines if they can proceed with changes to make the events viable.
"They have all produced some great races and terrific shows however it has been difficult to make ends meet by the end of each season and hence delays to commit to proceeding for the next year. The industry and particularly the pro-teams expect us to provide a calendar with adequate notice for the following year to assist them in organizing budgets and travel, and I don't blame them."
Luksich added that there were plenty of other improvements made to make the 2015 series the most comprehensive yet.
"As part of this year's Championship restructure four states including New South Wales, Queensland, Victoria and South Australia will all have the chance to host at least one Australian Supercross Championship event," Luksich said.
"Other improvements include increasing the prize pool for the riders and introducing Championship officials.
"For the first time MA will take on a much more operational role of coordinating the series and this will include seeking Championship sponsors to help ensure consistent event branding. Pending sponsorship support the Championship will include a TV package for all rounds."
The 2015 Australian Supercross Championship kicks off on October 10 in Bathurst, New South Wales.
| | | | | |
| --- | --- | --- | --- | --- |
|           Date |      Round |        State |               Venue |        Promoter |
| 10 October 2015 |           1 |       NSW |             Bathurst |            FTS |
| 17 October 2015 |           2 |       QLD |           Jimboomba |     Scott Bannan |
| 31 October 2015 |           3 |        SA |             Wayville |       Mark Gilbert |
| 21 November 2015 |           4 |       QLD |                QLD |       Scott Bannan |
| 28 November 2015 |           5 |       NSW |              Sydney |             TBA |
| 5 December 2015 |           6 |        VIC |      Knights Stadium |              FTS |

Ends
Ben Rowles
Media and Communications

Eskimo Media Group
0409 759 750
ben@eskimomediagroup.com.au
Call
Send SMS
Add to Skype