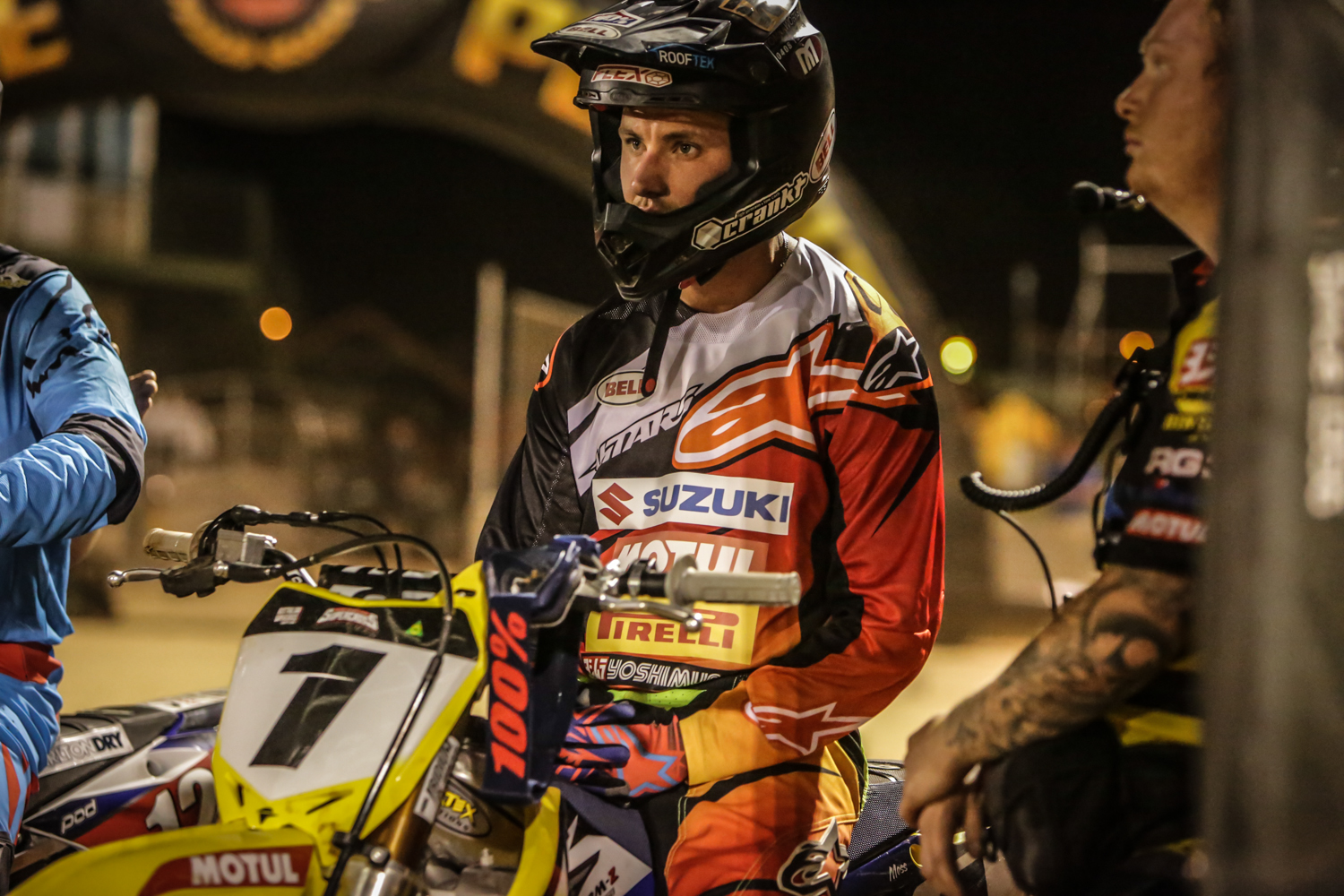 The 2014 champion is determined to go back to back despite trailing Dan Reardon in championship points.
By Hayden Gregory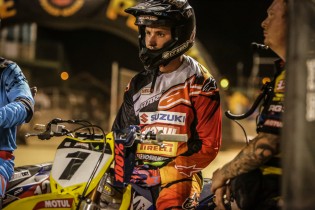 The Team Motul Suzuki rider has landed on the podium at each round so far finishing first in Bathurst second at Jimboomba and third at Wayville.
Finishing the opening heat race in second place Moss was confident of a strong night on the bike at Wayville. As the gates dropped on heat two, Moss battled for the lead before a huge pile up left his bike needing some attention by team mechanic Jess Foreman.
Starting the final from an outside gate, Moss quickly made his way through the field into second place. Showing impressive speed the Motul Suzuki rider hit the lead at the halfway stage and was chasing clean air for his second round win of the season.
As unpredictable as racing is a small bobble near the end of the race left Moss reeling at what could have been. The mistake allowed both Reardon and Metcalfe to pass resulting in a third place finish for Moss.
"That was some good racing out there tonight and the three of us out front separated ourselves from the field quite a bit." Moss commented.
"A third place is good and keeps us in the championship hunt, but I am a racer and want nothing less then to keep that number one plate at the end of the year and stand on the stop step of the podium each week.
"We have a three week break now before we head back to Jimboomba so we will just put our heads down and work hard in the break and come out swinging at the next round.
"I have to give a huge shout out to Jay and Jess Foreman along with the whole Motul Suzuki team tonight. There was a bit of damage after the pile up in heat two earlier today and as always they had everything ready to go when the gate dropped on the main event."
Moss maintains second place overall in the championship and will look to chase down leader Dan Reardon as racing continues on November 21 at Jimboomba X Stadium.