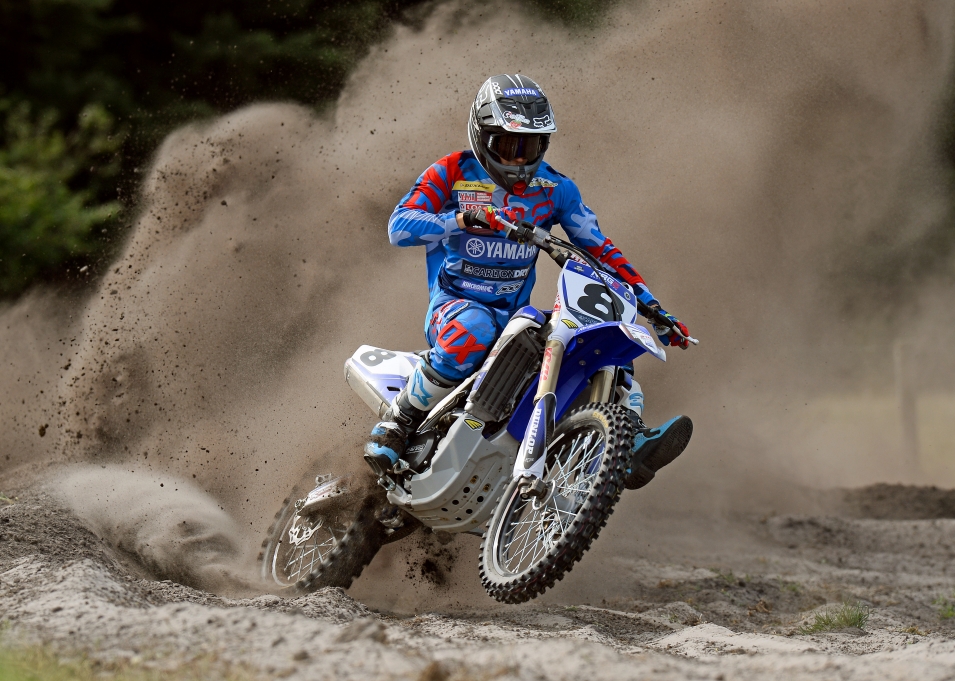 CDR Yamaha's Kade Mosig has collected his third overall win for the season with a 1-1 finish in the MX Nationals at Toowoomba.
Story by Hayden Gregory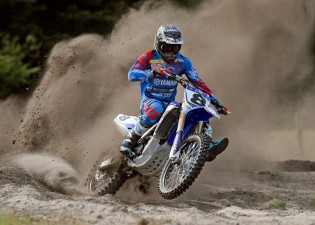 Mosig completed a clean sweep in the MX1 class to prevent championship leader Kirk Gibbs wrapping up the title with a week to go. The pressure was on Gibbs knowing that mathematically he could put the title beyond doubt heading into Coolum.
Penrite Honda's Ben Townley stole the show from Gibbs in MX1 with an impressive holeshot to start the race. Showing determination, Townley could only retain the lead for a short period of time before relinquishing the position to eventual winner Mosig. Townley never let Mosig get too far ahead and the pair battled it out right down to the final turn. Mosig was able to hold off an impressive Townley to finish in first whilst CDR Yamaha's Dan Reardon rounded out the top three.
Overall championship leader Gibbs finished the race in fifth place and knew he needed to improve for race two if he were to ease any doubt about securing the 2015 title.
Race two began in the same fashion as race one, with Ben Townley achieving his second straight holeshot to take the lead from the first turn.  The Penrite Honda rider led the race up until the halfway point before Long executed a pass and charged into first place. Unfortunately for the NPS Monster Energy Kawasaki rider the lead was short lived with teammate Adam Monea and CDR's Mosig making easy work of the track.
The pair shot to the front and duelled for the remaining laps extending their lead on the rest of the field. It was Mosig who eventually collected his second chequered flag for the weekend. Monea finished in second place while overall leader Gibbs found his way to third.
When the points were tallied there was no denying the overall round nine victory for Kade Mosig. His standout performance ensured he stood at the top of the podium ahead of NPS Monster Energy Kawaski's Monea in second and Penrite Honda's Townley in third.
"This is an awesome feeling – that last lap in that final moto when I was riding around, I just got a massive rush, and I just kept thinking that this is exactly what we've been working for all year," Mosig said.
"It's been a long road to get to this point, so it's awesome to give back to my team and everyone who supports me.
"The experience the CDR Team has is definitely rubbing off on me, and it's making days like this seem a lot easier these days."
Monster Energy MX1 round nine overall points:
| | |
| --- | --- |
| 1st | Kade Mosig – 70 |
| 2nd | Adam Monea – 60 |
| 3rd | Ben Townley – 58 |
| 4th | Kirk Gibbs – 56 |
| 5th | Luke Styke – 53 |
| 6th | Daniel Reardon – 53 |
| 7th | Dylan Long – 49 |
| 8th | Cody Cooper – 47 |
| 9th | Egan Mastin – 43 |
| 10th | Lawson Bopping – 42 |
Monster Energy MX1 championship points:
| | |
| --- | --- |
| 1st | Kirk Gibbs – 589 |
| 2nd | Kade Mosig – 528 |
| 3rd | Luke Styke – 518 |
| 4th | Adam Monea – 513 |
| 5th | Lawson Bopping – 471 |
| 6th | Daniel Reardon – 464 |
| 7th | Dylan Long – 444 |
| 8th | Cody Cooper – 405 |
| 9th | Jesse Dobson – 382 |
| 10th | Kale Makeham – 347 |