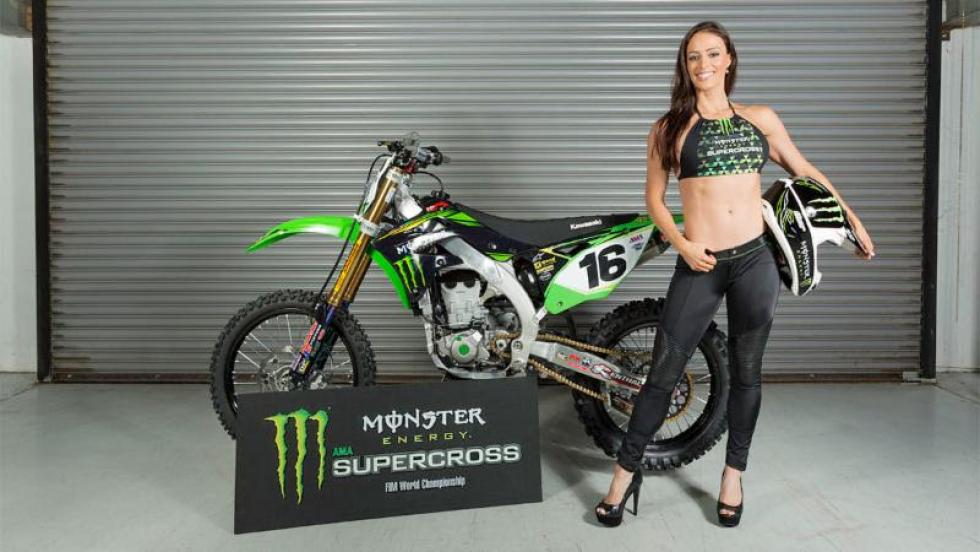 Juliana Daniell has been named as Miss Supercross for the 2016 Monster Energy AMA Supercross season.
By Hayden Gregory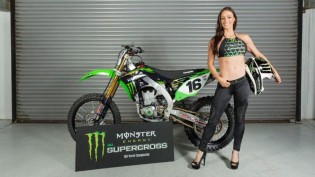 In one off the most anticipated signings of the off season Juliana Daniell has been handpicked as the face of Supercross. With most rider line ups confirmed for next season there was still one position up for grabs and its announcement had many men around the world waiting on the edge of their seats.
We can now reveal that Daniell will take her rightful spot as Miss Supercross starting at Anaheim 1 on January 9th. The girl from Atlanta is an experienced IFBB Bikini Pro Competitor and a two time Miss Bikini Olympia contestant. She has spent time cheerleading for the Atlanta Hawks NBA team, the Atlanta Thrashers NFL team whilst also gracing the cover of a number of fitness magazines.
As official spokesmodel of the AMA championship Daniell will no doubt be a popular member of the pit parties competing with Dungey and Stewart for most popular selfie target.
"I am so grateful to be named Miss Supercross and I'm excited to meet all the incredible fans of the sport this season," said Daniell. "I love interacting with the people who cheer on all athletes, and I can't wait to share in the supercross fans' passion for the most exciting and fastest growing motorsport. These riders are truly exceptional athletes and I'm honoured for the opportunity to bring attention to their talents. There is simply nothing like supercross!"
Director of AMA Supercross Dave Prater is confident Daniell is the perfect candidate for the job due to her years of experience and sociable nature.
"With her highly respected status in the fitness world and years of experience interacting with fans across virtually all major sports, Juliana will be a great addition to Monster Energy Supercross as Miss Supercross," said Prater. "We're looking forward to introducing her to the entire racing community in Anaheim."
Daniell will not only commit to race duties but will also be the face of all supercross promotional activities including social media efforts. No doubt a huge workload for a face you will be sure to see a lot more of in the coming months.