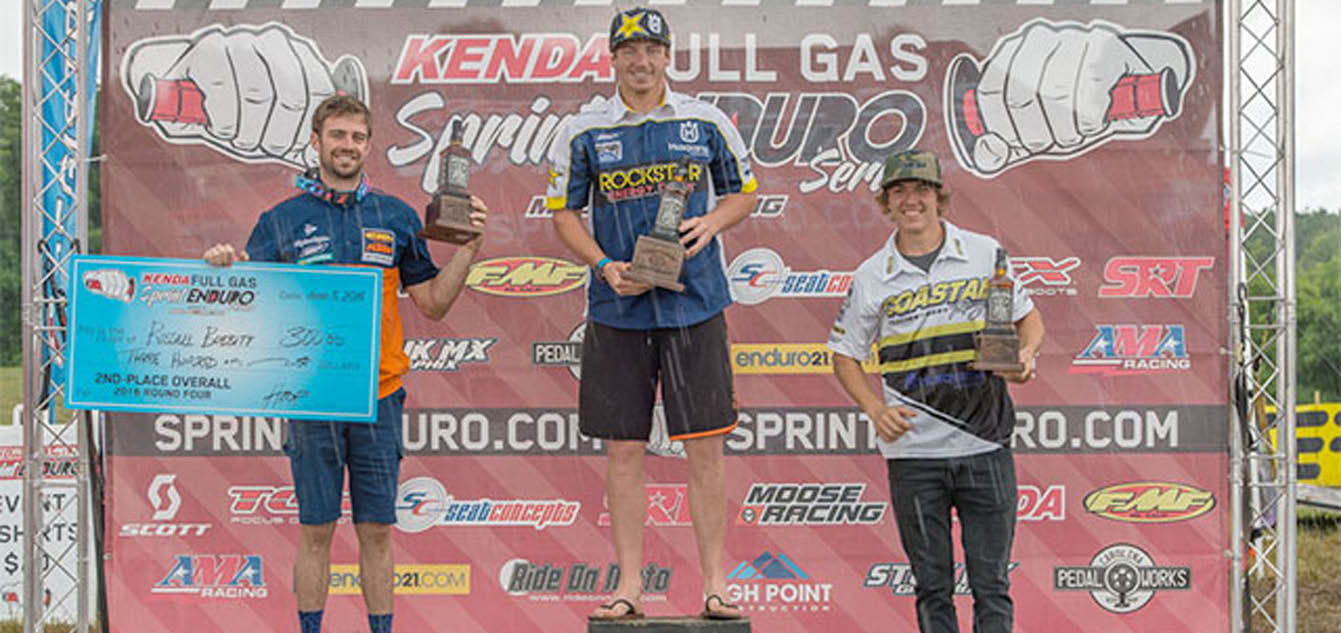 Aussie Dan Milner crashed heavily on his leg while countryman Josh Strang took out line honours.
By Hayden Gregory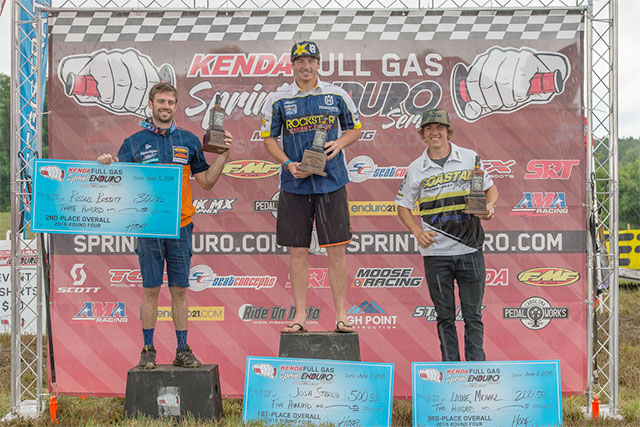 The fourth round of the KENDA Full Gas Sprint Enduro series produced a mixed bag for our Aussie riders. Disaster struck series leader Milner after he washed out his front wheel in a corner. Despite the incident Milner was able to remount his bike and drive to the pits for medical assistance.
Further test revealed a fractured fibula, and Milner was on the next flight back to Australia for surgery.
"I lost the front end and went down and my leg felt like it just shattered," said Milner.
In more positive news for Australian fans, Josh Strang took out the fourth round with big cross test wins and a lead of a minute by the end of two days racing. Strang was too classy for second placed Russell Bobbitt and Husqvarna's Layne Michael in third.
Thad DuVall would move into the overall series lead despite a sixth place result for the round. Daniel Milner still sits second highlighting his dominance in the series up to that point. Josh Strang now holds down third place.
Overall Results
1. Josh Strang – HSQ – 58:06.321
2. Russell Bobbitt – KTM- 59:06.379
3. Layne Michael – HSQ – 59:14.502
4. Jordan Ashburn – KTM – 59:27.251
5. Cory Buttrick – KTM – 59:29:935
6. Thad DuVall – HSQ – 59:38.518
7. Vance Francis – 1:00:44.771
8. Drew Higgins – 1:01:05.105
9. Cody Pingley – 1:01:19.569
10. Billy Schlag – 1:01:25.077
Pro Class Points Standings
1. Thad DuVall – 166
2. Daniel Milner – 165
3. Josh Strang – 153
4. Cory Buttrick – 120
5. Russell Bobbitt – 117
6. Layne Michael – 99
7. Drew Higgins – 95
8. Jordan Ashburn – 68
9. Evan Smith – 65
10. Josh Toth – 54