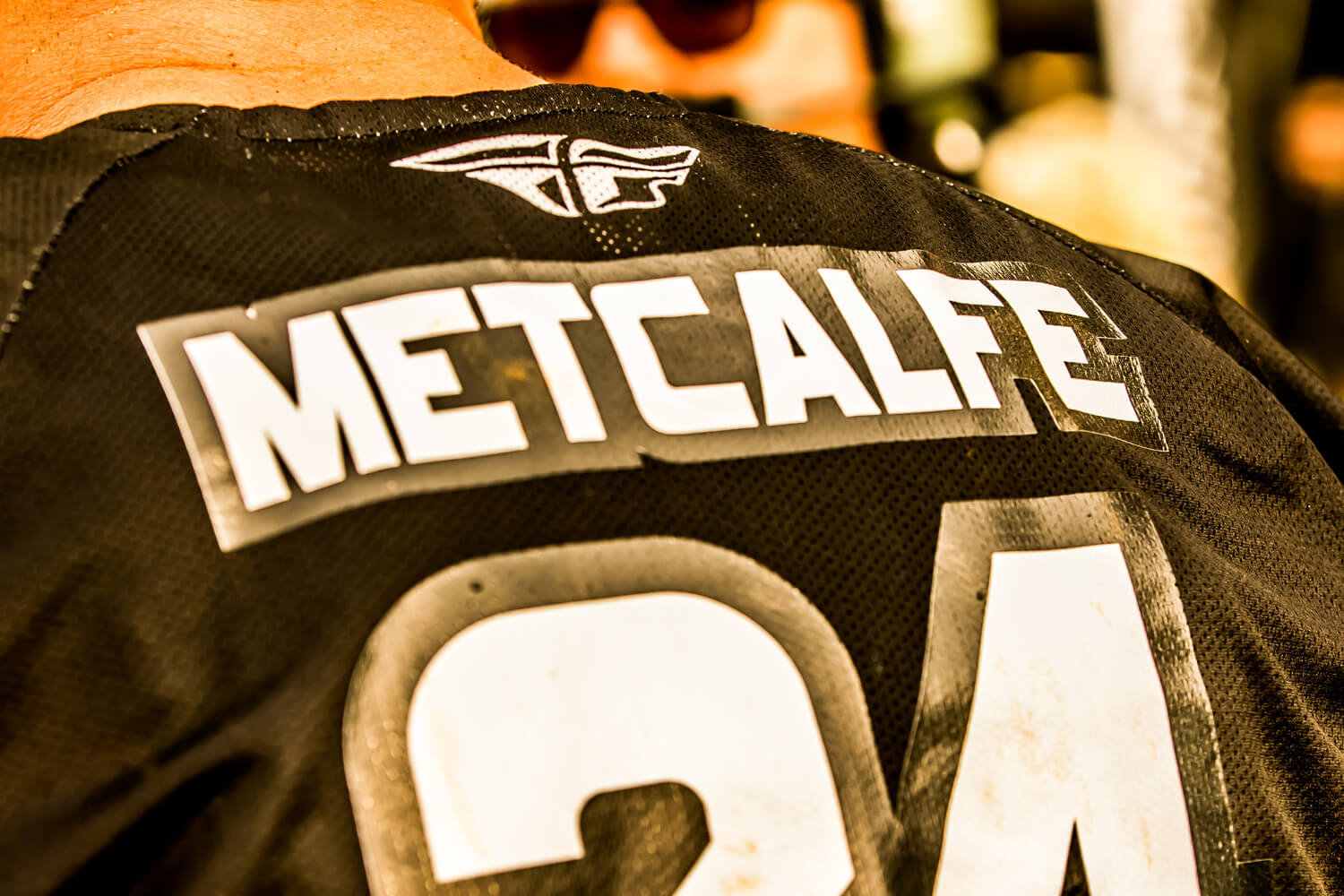 The popular Aussie was a fan favourite during his four round stint of the Motul MX Nationals.
By Hayden Gregory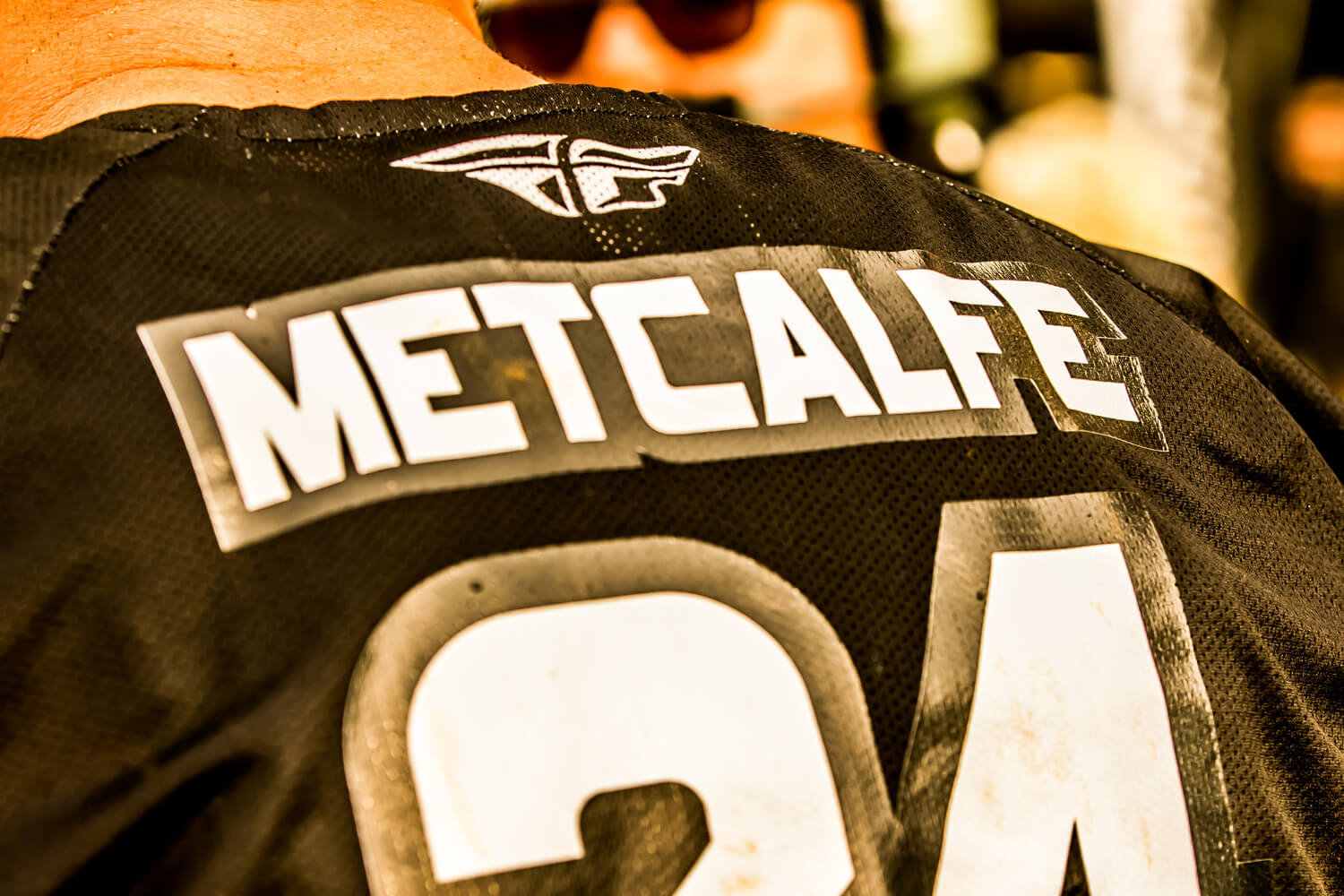 Racing for the SD3 Husqvarna team, Metcalfe enjoyed his time back down under. His final hit out came in front of home town fans and he dug deep despite suffering from the flu.
Metcalfe finished the round in third place overall behind Todd Waters and Kirk Gibbs. Upon finishing the second moto, the Husqy rider began vomiting before being hooked up to an intravenous saline drip.
It was a very respectable send off for a rider given his condition.
"Both of my boys have been sick so there hasn't been much sleep lately," Metcalfe stated. "But it was a great day; we brought big improvements to the SD3 Husqvarna, and the FC450 was awesome today. I had a couple of issues in the first moto riding in the freight train up front; I lost a heap of tear-offs and ran out before halfway. The track was a bit one line in that race and I couldn't see a damn thing so it was pretty hard to do much. We finished fifth but that wasn't what we were hoping for.
"Second moto I got my first holeshot of the series which was awesome, but late in the moto I ran out of my personal fuel tank, but I knew that was probably going to come, with the week that I've had leading up with a bit of flu and stuff. I gave it all though and I'm happy to put the SD3 Husky third overall for the day.
"It's good to leave the series on a good note, I thoroughly enjoyed the process. The whole SD3 team has been awesome to be around. The way we've gone about it I think we did a great job as a team to get to where I ended up here today. In this short time we've made great progress. I'm real happy and hopefully will be able to return another time and do some more racing."
SD3 Husqvarna Team Owner, Steve McKinnon, was quick to applaud Metcalfe's efforts and appreciated his short cameo for the team.
"Metty had the flu go through his house and he picked it up on Friday," McKinnon shared. "It was tough for him but he rode hard today and it tipped him over the edge at the end there – he was physically spent. I got back to the van and he was another shade of white that they haven't invented yet and was just about to faint, RaceSafe chucked an IV in him and he was good after that, but he needs some time to relax. But he rode so well on a bike which is pretty well stock apart from a pipe.
"We're beyond thrilled to have had Brett here for the four rounds. To pull something like this together at the 11th hour, and for him to get a couple of podiums on a box-stock FC450 at 32 years of age – the old guy's still got it! For myself and Dimity and the team, it's been a pleasure to have him, he's been an amazing mentor to Luke and Kaleb and we're gutted that he's going, but it was always a four-round deal."
Metcalfe will now leave Australia in preparation for his Canadian National Championship campaign which begins in two weeks.