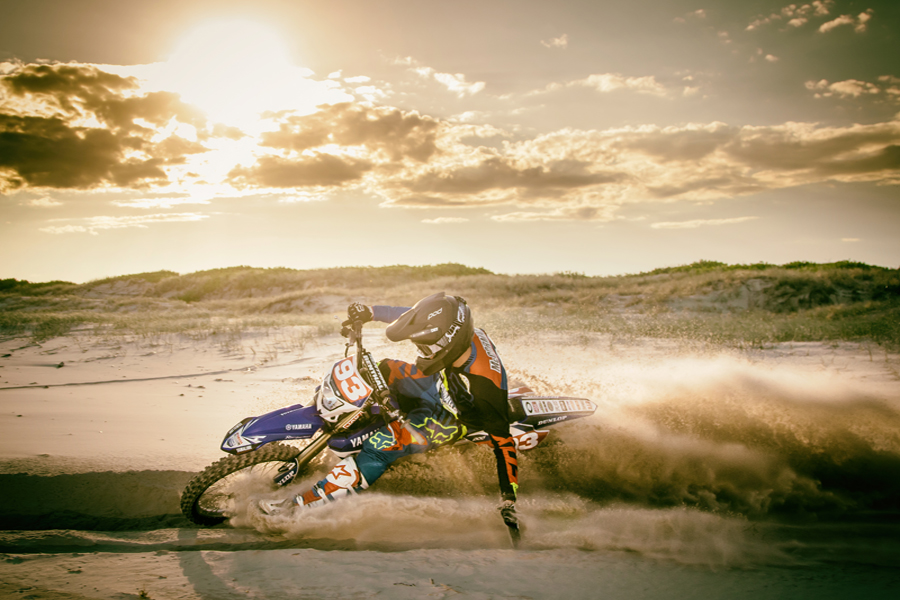 CDR Yamaha's Tom McCormack is on track to race again following an injury filled 2015 campaign.
By Hayden Gregory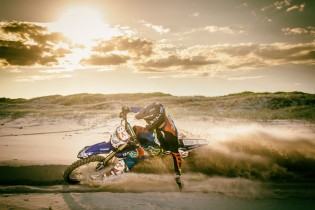 McCormack has had his eye set on the Australian Off-Road Championships for quite some time. 2015 was a horror year for the rider and he is looking forward to jumping back on the bike and doing what he loves most.
"2015 is a year I want to forget as far as racing goes," states McCormack. "It started out with an injury at the last round of the Enduro-X series where I broke my wrist which put me on the sidelines for nearly two months and then it was race against time to be ready for the AORC.
"I missed the opening four rounds of the AORC but returned for rounds five and six in South Australia only to have a big crash on the Sunday and end up in Hospital with six broken vertebrae, a punctured lung, spleen damage and a whole range of smaller issues in what was a pretty serious accident.
"I had to stay in Hospital in Adelaide for some time after the crash before I was able to fly home to Byron Bay and then start my recovery.
"My return to racing was a bit hit or miss at the start as I didn't know how well I would recover or even if I would be able to ride again but Craig Dack (CDR Yamaha boss) called me very early in my recovery and said I had a bike and a job here waiting for me when I was ready to ride so that picked my spirits up a lot and gave me something to shot for.
An extensive rehab program followed yet McCormack really wouldn't know how he fared till jumping back on the bike.
"It felt good just to be back on the bike and having a ride. It wasn't until I had a few rides that I felt that I was in a position to make a decision about whether I would return to racing.
"CDR Yamaha and Yamaha Australia have been extremely supportive during my injuries and I can't thank them enough for standing behind me throughout the past 12 months.
McCormack now stands less than a month out to his first race back, fighting fit and eager as ever.
"This will be my first full season on a WR450F in the E2 class, so I have set some modest goals to start the year and hopefully continue to build as the year progresses. The WR450G is a great bike and I feel really comfortable on it so it's just a matter of getting some race fitness and intensity back.