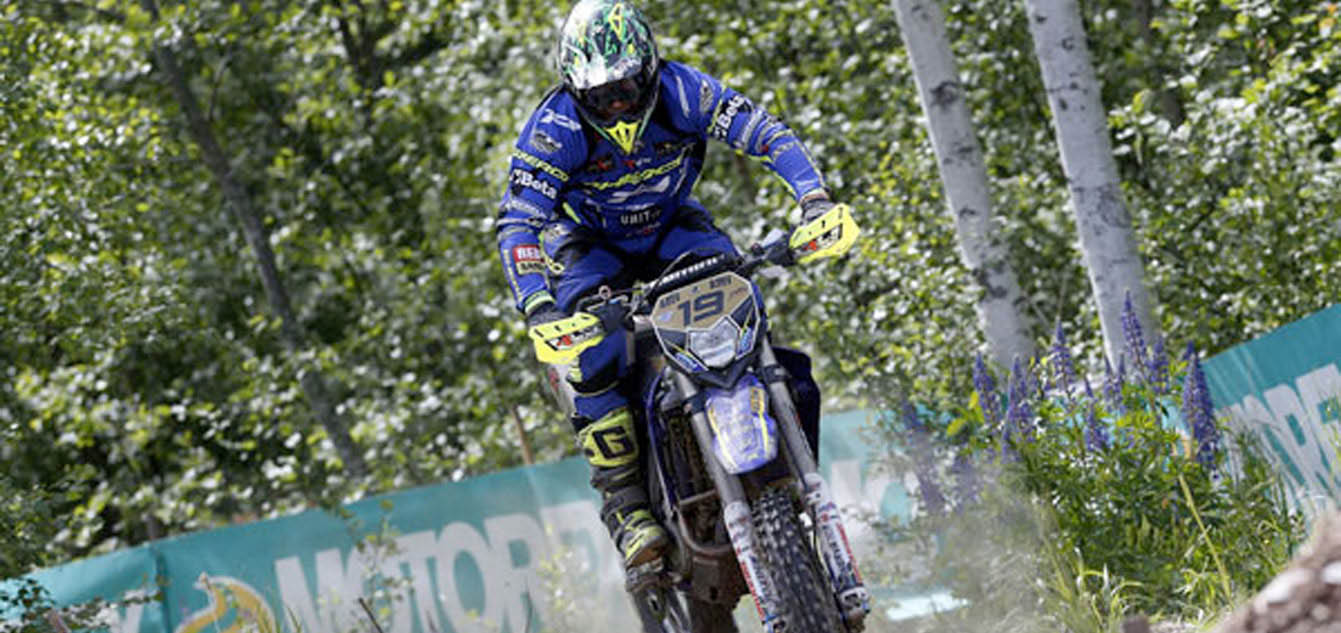 The Australian rider wins day two in Finland.  
By Hayden Gregory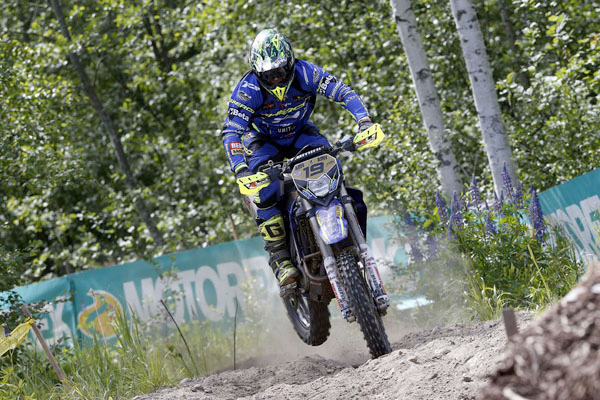 On the first day of action Eero Remes topped overall racing ahead of Steve Holcombe and Nathan Watson. The TM rider had a spectacular day making minimal mistakes on the way to his eighth victory for the season. Matthew Phillips found himself back in fourth place overall, first for the E2 class.
Day two provided a rolling highlight for Phillips who delivered a stunning ride on his Sherco. In the E2 class he enjoyed a near 1 minute victory ahead of Mathias Bellino. The result also scored him the overall for the round as he regained the Enduro GP championship lead.
"Remes and Watson were pushing me hard for the overall win, which helped me get ahead in the Enduro 2 class." Phillips commented. "The day was difficult but I just kept pushing and pushing. 
"It was a great day, a really good way to finish the GP of Finland." 
The EnduroGP series now heads to Sweden, where round five of the 2016 championship will take place in Enkoping.
GP Overall Day 1:
1. Eero REMES
2. Steve HOLCOMBE
3. Nathan WATSON
4. Matthew PHILLIPS
5. Mathias BELLINO
6. Loïc LARRIEU
7. Alex SALVINI
8. Taylor ROBERT
9. Johnny AUBERT
10. Pascal RAUCHENECKER
GP Overall Day 2:
1. Matthew PHILLIPS
2. Eero REMES
3. Nathan WATSON
4. Mathias BELLINO
5. Alex SALVINI
6. Loïc LARRIEU
7. Taylor ROBERT
8. Cristobal GUERRERO
9. Johnny AUBERT
10. Jaume BETRIU