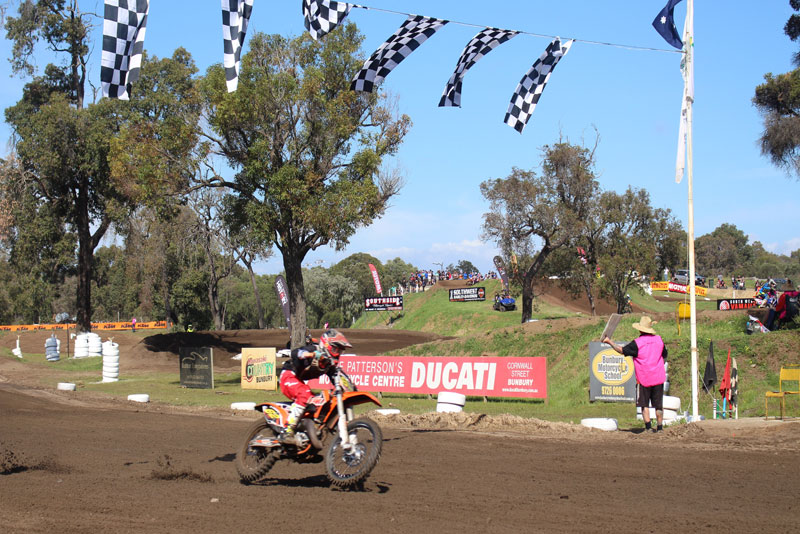 Mitchell Outram has had a fantastic day on the track taking the win in two classes at the 2015 KTM Australian Junior Motocross Championships.
By Hayden Gregory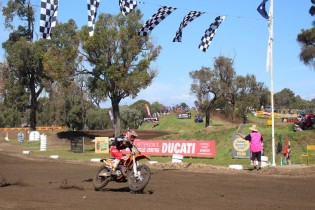 The local Western Australian boy impressed on the first day of finals showing his determination for a national title. Outram started the day on fire securing a win in the 100cc to 125cc 2-stroke 13-u15 years.
"I'm stoked to get the win in qualifying this morning, it's a big confidence booster heading in to a big week of racing," he said.
"I had Nutri-grain for breakfast this morning, so that might have been what helped me with my start.
"I've got to give a big thanks to dad though for getting me racing here this week."
The Nutri-grain obviously paid dividends for the youngster who had enough energy to take out the 85cc 2-stroke / 150cc 4-stroke std/big wheel 14-u16 class final later in the day.
Outram was delighted with his results and is looking forward to giving his all in pursuit of the national title in coming days.
"I haven't really had to touch the bike at all, it's handling the track perfectly," he said.
"Myself and my trainer set the bike up last week, and we have the bike running good, so you can see that this week.

"For the rest of the week, I'm just going to come back and try and do the same thing as I did today.
"I'd definitely like to take out the Australian Championship, that would just top off my year.