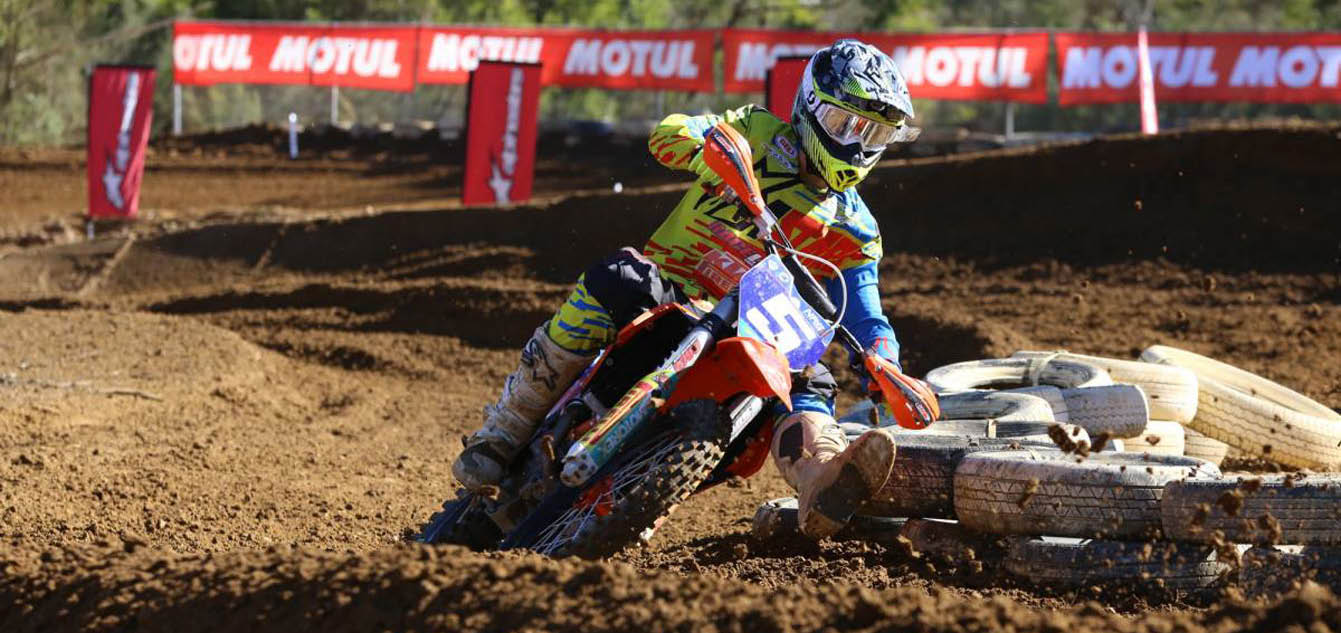 Wade Kirkland had a career best outing at Nowra
By Hayden Gregory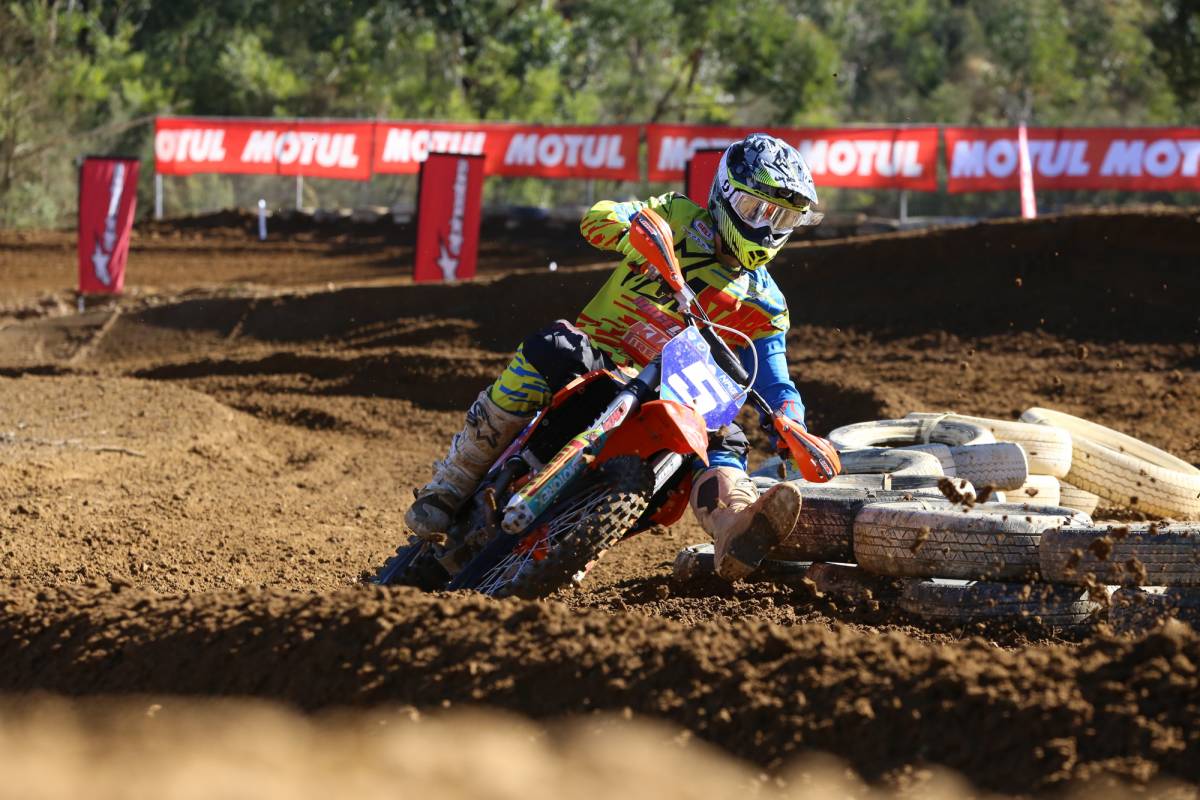 Qualifying fastest in the class, Lochie Latimer used gate pick to his advantage claiming the holeshot in moto one ahead of Wade Kirkland and Connor Tierney. Joined by Mitch Evans in fourth, the opening group soon pulled away from the pack setting up an interesting battle up front.
Latimer held consistent in the lead with Evans making a move forward to pass both Kirkland and Tierney. From that stage on positions would remain unchanged with Latimer cruising to his first moto win of the season.
In moto two Mitch Evans scored the holeshot ahead of Kirkland and Tierney. Kirkland persisted to challenge Evans for the lead before making his move on lap five and stretching away from the pack.
Kirkland managed to open up an eight second lead and comfortably secured victory ahead of Evans and Tierney. The 3-1 result awarded Kirkland his first round victory at the MX Nationals with Evans and Tierney in second and third places respectively.
"It's been a long road to get to the top step of the podium that's for sure. I got to a pretty good start to the season and it all came together at Nowra today," Kirkland said.
"We did a fair bit of testing in the break and it really paid off. I've got my suspension even better and it made a big difference today.
"I've been chipping away and it's awesome to reward the team with a win straight after the break. They have all put in a lot of hard work to get here, so I can't thank them enough."
Connor Tierney continues to lead the MXD championship 18 points clear of Kirkland in second.
Pirelli MXD round six results
1) Wade Kirkland – 65 points
2) Mitchell Evans – 64 points
3) Connor Tierney – 58 points
4) Cooper Pozniak – 54 points
5) Lochie Latimer – 51 points
6) Jordan Hill – 49 points
7) Kaleb Barham – 49 points
8) Zak Small – 45 points
9) Levi McManus – 44 points
10) Tyler Bullen – 43 points
Pirelli MXD Championship Standings
1) Connor Tierney – 310 points
2) Wade Kirkland – 292 points
3) Mitchell Evans – 276 points
4) Cooper Pozniak – 274 points
5) Jordan Hill – 264 points
6) Kaleb Barham – 259 points
7) Zak Small – 243 points
8) Lochie Latimer – 235 points
9) Hugh McKay – 182 points
10) Levi McManus – 181 points