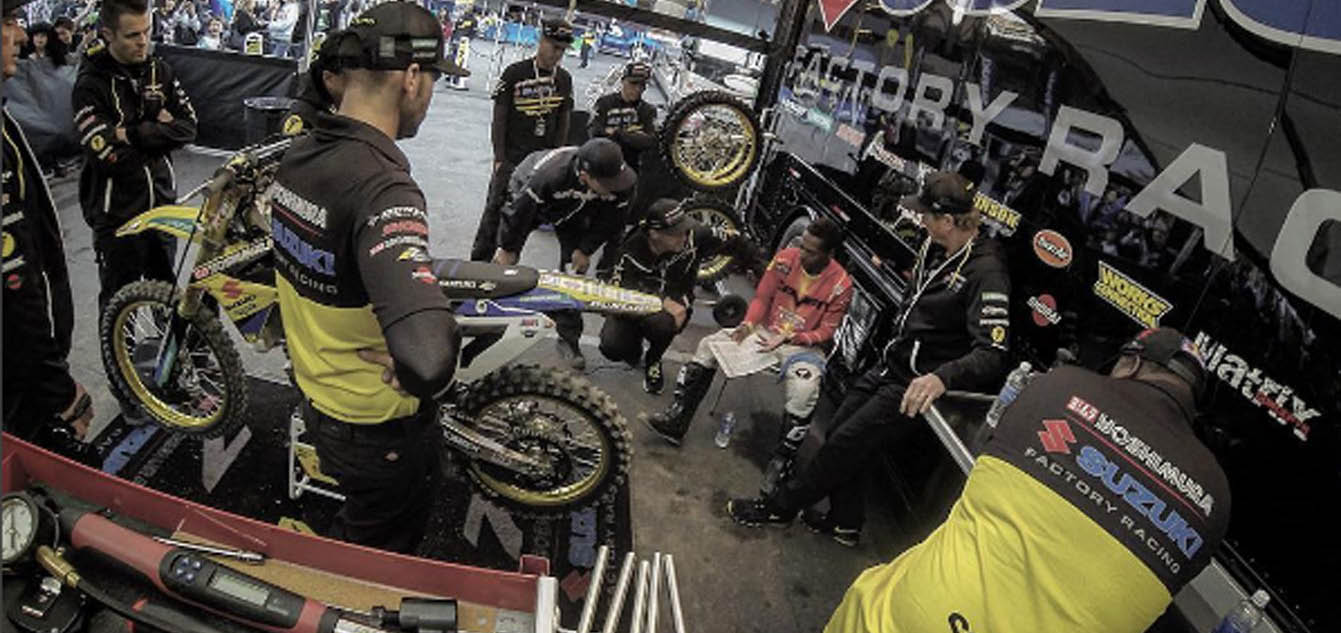 The Suzuki rider has used instagram to update his followers on his injury and the future.
By Hayden Gregory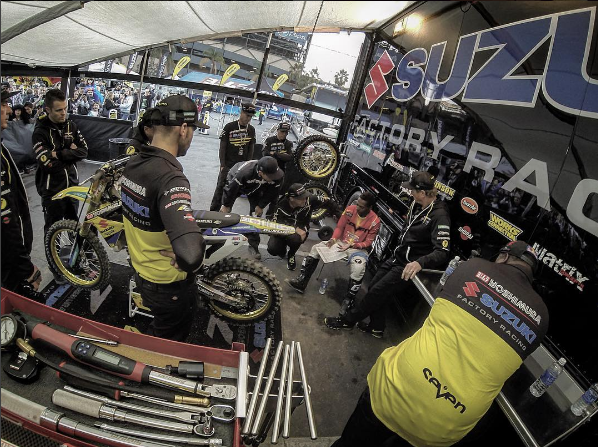 It has been an underwhelming year for James Stewart returning from a doping ban for Anaheim 1 before going down in the opening laps with concussion. Symptoms persisted and well you probably know the rest. The #7 has barely put a race together this year and he has taken some time out to explain to fans his current position and assure them that he will be back in coming weeks. He also points out a desire to run the red plates again next year.
The full post can be seen below.
"Man… I seriously miss you guys. Haven't been on here much lately because between recovering from my shoulder and now riding again to having my first kid on verge out popping out any moment. It's been a very busy few weeks for me and I've just Been focused on my health & family.
This year hasn't went well by a long shot so normally that would be stressful as a rider knowing there's a chance you're not going have an opportunity to showcase yourself before the end of the season. I've been blessed to have a team like @team_suzuki_racing that has shown me support thru this crazy year and will throughout the rest of my career. They've given me the time to be at home for the most important thing ever in mylife with my son's birth " he better hurry up" and hopefully starting at southwick to use the rest of this season to get back in top form for one more red plate run next year.
As a racer you can't ask for more support then that & I will make good on my end. So I wanna thank all the boys on my team & Suzuki for they're belief in me. Truly have an amazing set of sponsors that have the same belief as me when not many do. And that's ok because it'll be even my gratifying when we do. Truly the only pressure that is put on me is from myself because I want to get back to where I know I should be and I will.
So wanna thank you " my fans" for the patience and I haven't by a long shot thrown in the towel. I dry naturally . Thanks peeps and I'll be back soon to start the grind with the boys for the 17sx Title No matter how devastating our struggles, disappointments, and troubles are, they are only temporary!!"