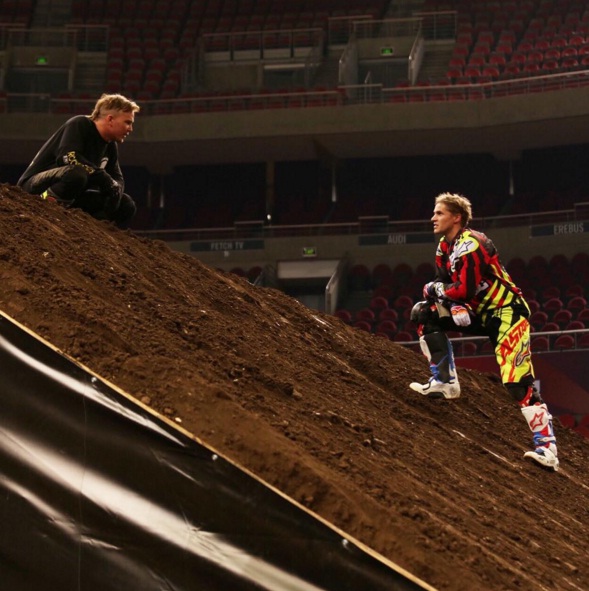 New South Wales FMX star Jackson Strong took out the best trick award on both nights of the inaugural Sydney Aus-X Open.
By Hayden Gregory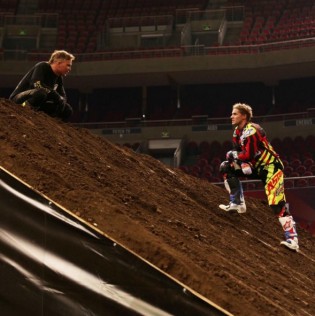 On night one, Strong brought the crowd to its feet pulling off a one-handed-front flip to score a perfect 10 from the judges. Risk v reward well and truly paid off for the local boy who earned $20,000 for his efforts.
Second place went to crowd favourite Taka Higashino after he pulled off a rock solid back flip. Rob Adelberg nailed a Californian roll to no hander to claim third. French champion Tom Pages was unable to land his alley-oop flair resulting in a non place. In the spirit of the weekend Pages had a second attempt not for points but for the crowd. Unlike attempt one he pulled it off perfectly much to the appreciation of the fans.
On the second night Strong pocketed another $20,000 after landing a second consecutive front flip. The crowd went berserk as he stuck the landing despite keeping both hands on the bars this time around.
Tom pages made up for his mistake on day one, landing the alley-oop flair without problem to score second place with Taka Higashino nailing a rock solid flip for third.