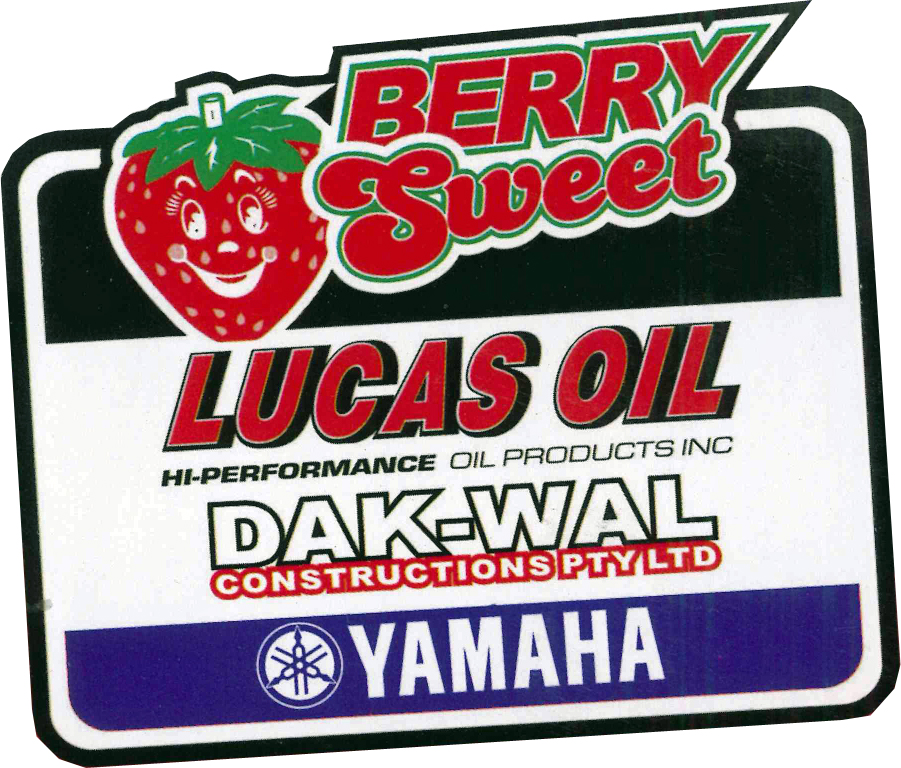 INTRODUCING: Berry Sweet Lucas Oil Yamaha Race Team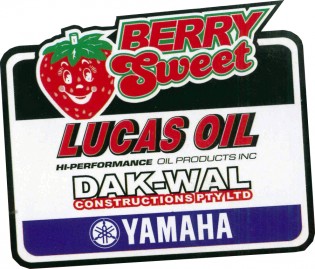 The 2012 race season will see some big changes at the Berry Sweet Lucas Oil race team with team principle Craig 'Ando' Anderson proud to announce a partnership with Yamaha and the signing of Luke Arbon and Louis Calvin to take on the Lites and Open classes respectively while Ando again lines-up in the Opens on the number 100 machine.
"This is a huge moment for the team and it shows that we're still moving forward and growing strong. Having Yamaha come onboard is such a positive thing. I've achieved a lot in my career on the blue bikes with my best year ever coming on a Yamaha. I've ridden the 2012 YZ450F and love it already so it's a bit like coming home," said Craig. "Also, with the support from Berry Sweet Strawberry farms and Dak Wal Engineering increasing this year we've got a strong base to work from and that's the toughest challenge for most teams."
On the signing of Luke Arbon and Louis Calvin, Craig says that, "This makes us a title chance in multiple classes. Both Luke and Louis are stars of the future and I'm excited to have the chance to help guide them along the way. Just talking about the Berry Sweet Lucas Oil Yamaha race team and the fact that Luke and Louis are signed makes me want to go racing right now."
The team also recently acquired a new, larger workshop fitted out with a gym, kitchen and conference room. "We'll be better equipped and prepared for the coming season than ever before. With the new workshop and gym and two private tracks for testing we have the infrastructure. With Yamaha we have the bikes and with me, Luke Arbon and Louis Calvin we have the riders to make 2012 the best year yet for the Berry Sweet Lucas Oil Yamaha race team," concluded Ando.
The Berry Sweet Lucas Oil Yamaha race team is proudly supported by Berry Sweet Strawberry farm, Lucas Oil, Yamaha Australia, Kenda tyres, Dak Wal Constructions, Pro Grip. Tierney Coatings, West Tankers, Lost Clothing, RHK, Forma boots, EK chains, Talon wheels, Denso sparkplugs and K&N filters, Powersports Central.
For further information and all media enquiries contact:
Craig Anderson
Mobile: 0432763777
Email: craigandersonracing@live.com.au
ABOUT CRAIG ANDERSON
Craig started racing at eight years old and you only have to skip forward one year to find his first national title at the junior flat tracks. Obviously that kid was something special.
Since then Craig has gone on to win 13 junior titles including one at the prestigious Loretta Lynn's championships in the US. There are also 12 senior titles to his name which puts him as one of the most successful riders of all time. He has raced all around the world from America to Germany, England, Spain and Holland and also represented Australia four times at the Motocross des Nations.
Craig is a father of two children and a husband. Family and racing are his life and to build the most successful motocross team in the country is his goal.