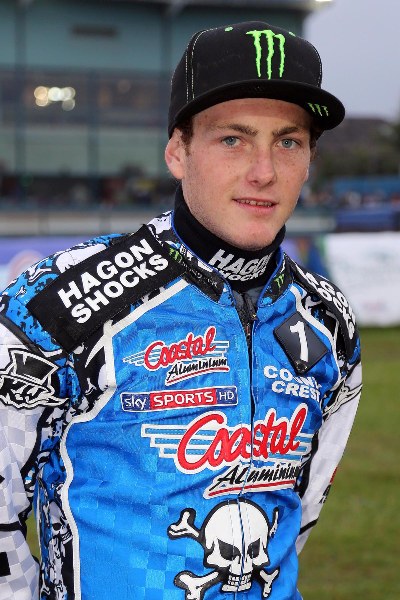 Australian Speedway rider Darcy Ward has shown small signs of progress, now able to operate a manual wheelchair on his own accord.

By Hayden Gregory


The 23 year old rider has been in hospital for the past four weeks following a horrific crash while competing in Poland. Since being transferred to a UK hospital Ward has gone through a number of tests and physiotherapy sessions. The Aussie has been bedbound for most of the time and little improvements are starting to show.
Close friend of Ward, Neil Middleditch spoke to the Daily Echo about his current condition.
"They have got Darcy in a wheelchair now and he is able to move himself around, which is good news but it is a very slow road. 
"Chris (Holder) and I went to see him before the meeting at Coventry and he is in slightly better spirits but as you would expect, he still has good and bad days. 
"There has been no further development on what the future may hold, it is a case of giving it time. With things like swelling, the picture is not complete.
"He is due to have more scans next week so we will have to take it from there."
Middleditch also mentioned his "overwhelming" gratitude for the ongoing fundraising effort for Ward.
"It is so important to keep it rolling as best we can," he added.
"People have been and continue to be so generous with everything going on round the world and I know Darcy is so touched by the outpouring of emotion from the whole sporting world, not just from fans of speedway.
"Every little helps towards his rehabilitation."
The Dirt Action team continues to send its support and well wishes to Darcy through this troubling time.